Of course, many of us think of books when we hear the word library, but there are so many more amazing benefits of being a member of your local library. The other day I was doing some work in a quiet corner that was filled with cake and muffin pans to borrow! On my way out, I picked up a few new DVDs to watch on a road trip we were taking, and returned a museum pass that we had borrowed. All for free!
I've summarized the list below of some of the unexpected things your library may offer. This varies significantly by library, but don't be shy in asking your library if they would be willing to start any of these programs!
Unexpected Things Your Library May Offer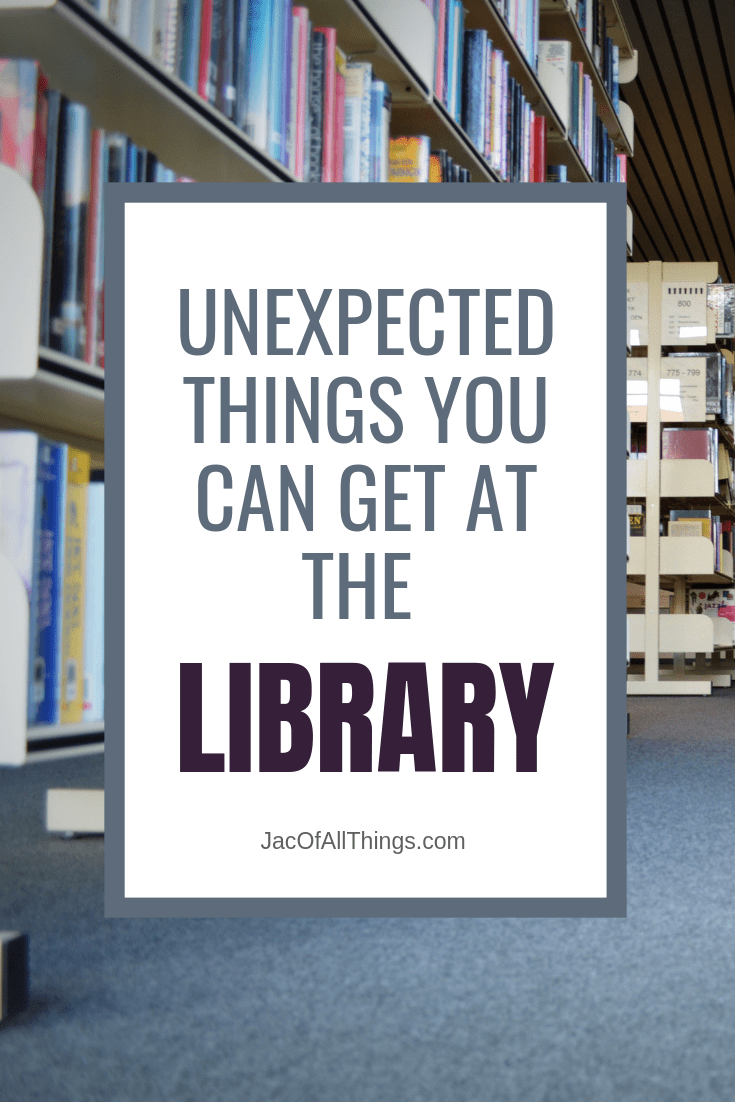 Access audio books and eBook
Access to the latest DVDs and Blue Rays (many libraries get new movies the same day they are released!
Receive free or discounted passes to museums and parks
Stream movies, music, eBooks, audiobooks, TV shows, and comics for free using Hoopla
Access to family tree archives
Read/ download recent magazines
Access to consumer reports
Attend children's programs like story time, music classes, arts and crafts and new mom meet ups (And many libraries are also a wonderful free outing for kids. Our library is like a playground with toys, Legos, puzzles, puppets, trains, and more.)
Attend free events like adult yoga and adult arts and crafts nights
Access online programs to learn a foreign language (for free)
Print/scan/fax for a nominal fee (some even have 3D printers)
Receive home delivery if you are home-bound
Access free internet/computers
The list of available offerings varies across libraries. Here are some other interesting/non-traditional things offered at some libraries. Check out your local library to see if they offer any of these items to borrow:
Therapy dogs (yes, you read that right!)
Does your local library offer anything unique and unusual?
Related
Read more Life Hacks and Everyday Advice
Receive Weekly Life Hacks and Practical Advice
If you want to be notified of future posts, be sure to sign up for our email notification list! You will receive a weekly email with the latest posts added to Jac of All Things, as well as a weekly "Did you know" tidbit of information or life hack to make your life easier. Simply provide your email address below. By using this form, you agree with this site's privacy policy.