Tools, trackers, and spreadsheets to help you organize and manage your business.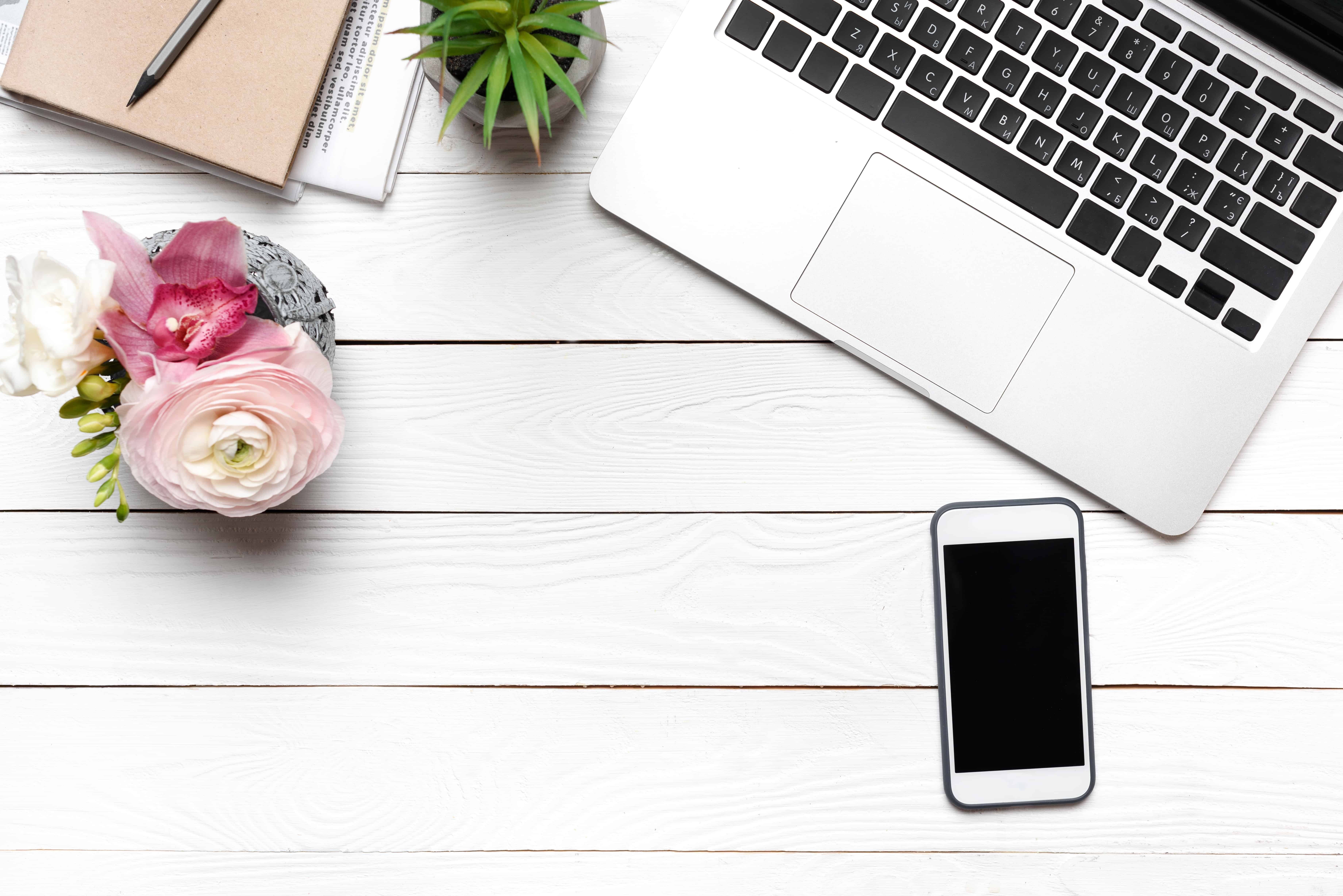 Shop Blogging Resources Now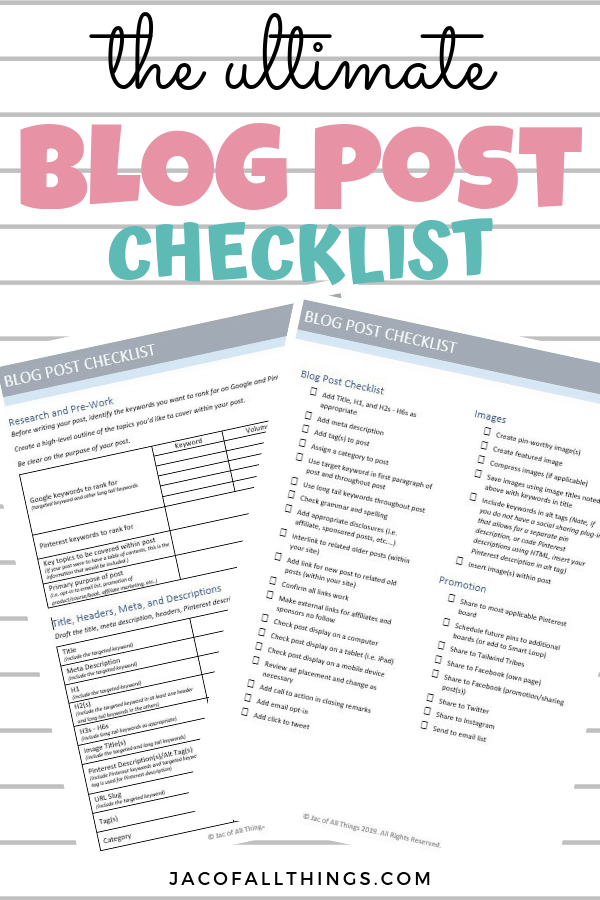 Writing a new blog post is not as simple as putting the words down on paper and publishing. This two page guide will walk you through everything you need to do from pre-work and research, to optimizing for SEO, to promotion after you publish.
Simply print a new copy of this checklist each time you write a new post and never forget a thing again!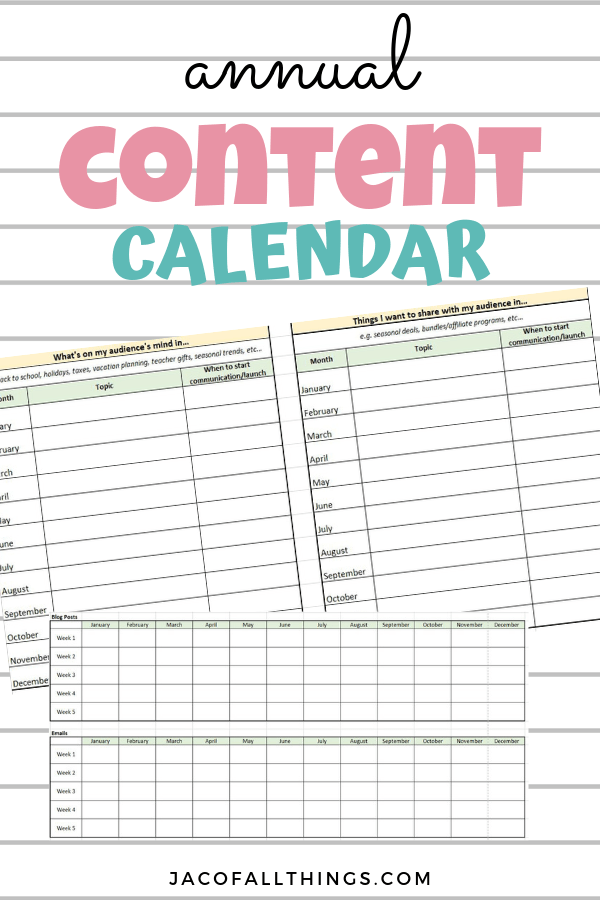 Use this annual content calendar to plan out all of your content for the full year! This easy to display format helps identify key themes for each month and trends throughout the year. Use this calendar to plan your blog posts, emails, social media, launches and more!
Blogging Financial Tracker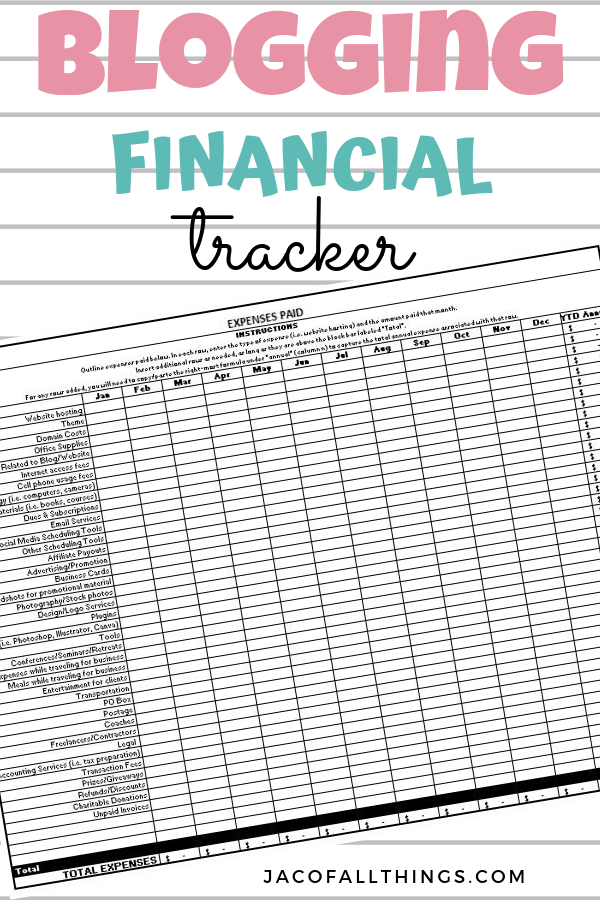 Keep track of your revenue and expenses for your blog/online business with this financial tracker.
Throughout the year, I keep track of all revenue and expenses within this tracker. Upon tax season, I provide this tracker (along with applicable backup) to my tax accountant for filing.
This tracker is simple to use and can be customized for your personal needs.
Talk with your tax adviser to customize to your specific situation. Not all categories mentioned below may apply or your tax adviser may be interested in additional information. Some expenses may require depreciation or other exceptions.
The information provided within this workbook is intended to be helpful for you to track your revenue and expenses for your blog/online business. Jac of All Things is in no way responsible for any errors or omissions within this workbook.
Jac of All Things does not provide tax, legal or accounting advice. This material has been prepared for informational purposes only, and is not intended to provide, and should not be relied on for, tax, legal or accounting advice. You should consult your own tax, legal and accounting advisers for questions and specifics related to your business.
The author does not assume and hereby disclaims any liability to any party for any loss, damage, or disruption caused by errors or omissions, whether such errors or omissions result from accident, negligence, or any other cause.
This workbook is not eligible for returns. If your are unsatisfied with your purchase, please reach to [email protected] to discuss further.
This workbook is copyrighted by Jaclyn Hastings of Jac of All Things. No part of this workbook may be copied, distributed, republished, uploaded, posted or transmitted in any form or by any means without written permission from the author.
Access complete Privacy and Disclosures here.
Receive Weekly Life Hacks
Subscribe to receive exclusive life hacks and practical information sent directly to your inbox! By using this form you agree with this site's privacy policy.