Learn how to tie your leather shoelaces so they won't come undone. This simple method to tie your shoes will change your life! (Or at least prevent you from tripping on your laces several times a day!)
This is perfect for leather shoelaces on moccasins, slippers (especially the LL Bean slippers), Sperry's and more!
Watch the video below to learn more.
This post may include affiliate links. As an Amazon Associate I earn from qualifying purchases. Read the full disclosure here.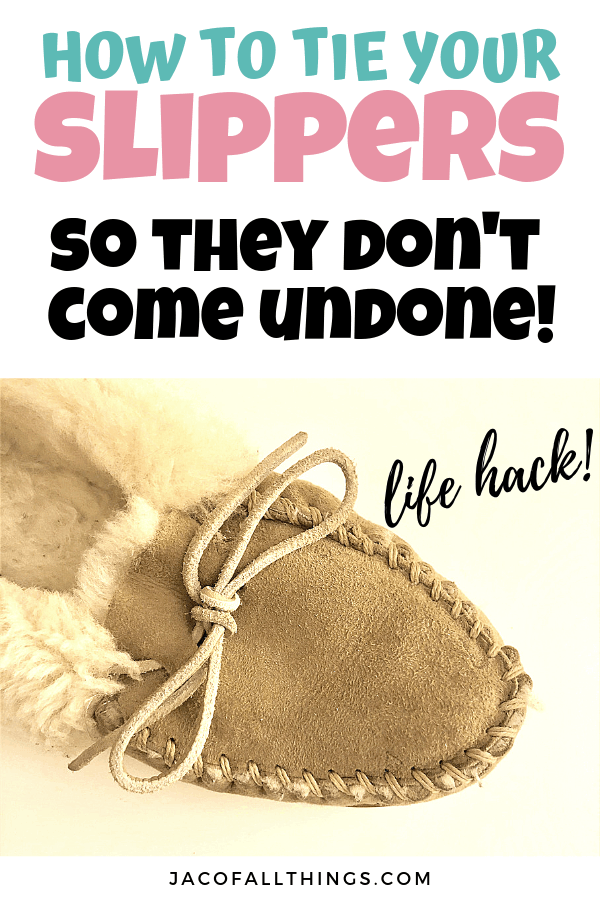 Receive Weekly Life Hacks
Subscribe to receive exclusive life hacks and practical information sent directly to your inbox! By using this form you agree with this site's privacy policy.