Did you receive a tech device for the holidays? (Whether it be a new phone, smartwatch, tablet, computer, speakers, gaming device, etc…) Wondering what to do with your old one? Turn it into cash of course!
You can sell your devices directly to someone else using Facebook Marketplace, eBay, Craigslist, or the like. But you would have to handle the sale yourself. If you are looking for a more hands-off approach, there are several trade-in programs you should look into.
This post may include affiliate links. As an Amazon Associate I earn from qualifying purchases. Read the full disclosure here.
Under Amazon's trade-in program, you can trade in the following types of electronics: Kindles, speakers, tablets, cell phones, gaming devices, books, and textbooks
Simply answer questions about the condition of your item and receive a quote for trade-in. Once the product is received by Amazon, they will provide you with an Amazon gift card worth the value of your trade-in.
Use their trade-in estimator to see what your item's worth.
If your item has no value, you can recycle it through their program.
Payment will be in the form of a Best Buy gift card.
Trade-in for a Target Gift Card, or for cash through PayPal at participating Target stores
Can be done in person (at an Apple store) or online.
While most products eligible for trade-in are Apple-branded, you can receive money for select devices made by other brands.
Payment will be in the form of a credit toward your next purchase or an Apple Store Gift Card.
Unlike most other programs, NextWorth pays you either through either check or Paypal
Flipsy isn't actually a trade-in program, but worthy of including in this list as it aggregates how much you could receive at various trade-in programs so you can choose the program with the highest value.
---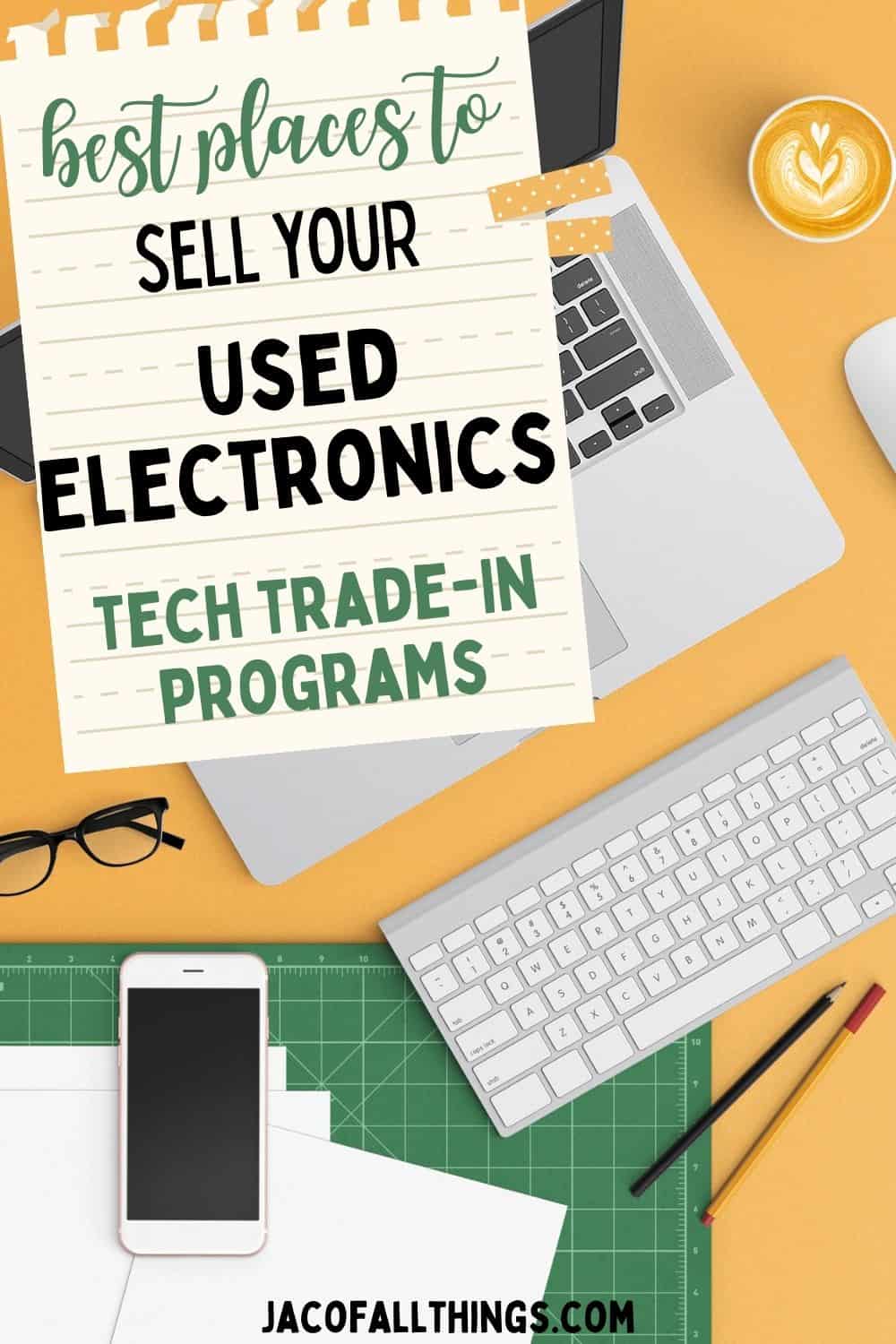 Receive Weekly Life Hacks
Subscribe to receive exclusive life hacks and practical information sent directly to your inbox! By using this form you agree with this site's privacy policy.