For our family of four (2 adults and 2 children) it costs a whopping $41 to see a movie at the theater. And that's just for the tickets! Popcorn and snacks are not included!
The good news is there are ways to reduce this cost and save on movie tickets. Below are some of the ways you can avoid paying full price ever again and save money on movie tickets.
10 Ways to Save Money on Movie Tickets
1. Buy discounted tickets on Groupon
Fandango frequently runs specials on Groupon for discounted offers. (Sometimes for up to half off!) (For those who are not familiar with Fandango, it's a ticketing website that sells movie tickets to theaters all across the country.)
2. Buy movie tickets at a warehouse club
You can purchase tickets at a warehouse club like Costco or Sam's Club at a discount. (Typically, for up to 25% off)
3. Join your local theater's loyalty club for discounts
Join your local movie theater's loyalty club for discounts. You can earn points for every dollar spent, receive discounts, free gifts on your birthday, and more. Many theaters offer free programs. Paid programs are also available and may be worth signing up for if you are a frequent movie goer.
4. Buy a gift card at a discount
Buy a gift card to your local movie theater at a discount. Site like GiftCardGranny sell unwanted gift cards at a discount. A quick search on GiftCardGranny.com shows gift cards to my local theater for 19% off!)
Related Post: 5 Things to Do with Unwanted Gift Cards
5. Purchase movie tickets through AAA
If you are a AAA member, you can purchase discount tickets through AAA. At my local theater, an adult ticket costs $12.50, however if purchased through AAA, I can buy it for $8.75.
6. Purchase movie tickets through AARP
Similarly, if you are a member of AARP, you can purchase discount movie passes to select theaters for up to 25% off.
7. Received a student, senior, or military discount
Most movie theaters also offer deals for seniors, students, and military discounts. Simply ask when purchasing your tickets to see if you are eligible for an extra savings.
8. See a matinee or go to movies on a discount day
See a movie when tickets cost less. Many theaters offer a discount for matinees (movies before dinner time) and several theaters also offer cheaper tickets one day a week. (As an example, my local theater offers discounts if you see a movie on a Tuesday.)
9. Sign up for MoviePass.com
Sign up for MoviePass.com to pay for a month subscription to see up to 3 movies per month. (Prices vary based on plan which range from $10 per month to $25 per month.)
10. See an advance screening (for free)
See an advance screening (for free)! This option is typically only available in larger cities and is subject to availability. To find advance screenings near you, visit advancescreenings.com or gofobo.com.
Related Posts:
Holiday Shopping Tips to Save Money and Shop Smarter
WANT TO RECEIVE HACKS LIKE THIS ONE TO YOUR INBOX?
Email subscribers receive a new life hack each week!
Join our list today! You will receive a weekly email with the latest posts added to Jac of All Things, as well as a weekly "Did you know" tidbit of information or life hack to make your life easier. Simply provide your email address below.
By using this form, you agree with this site's privacy policy.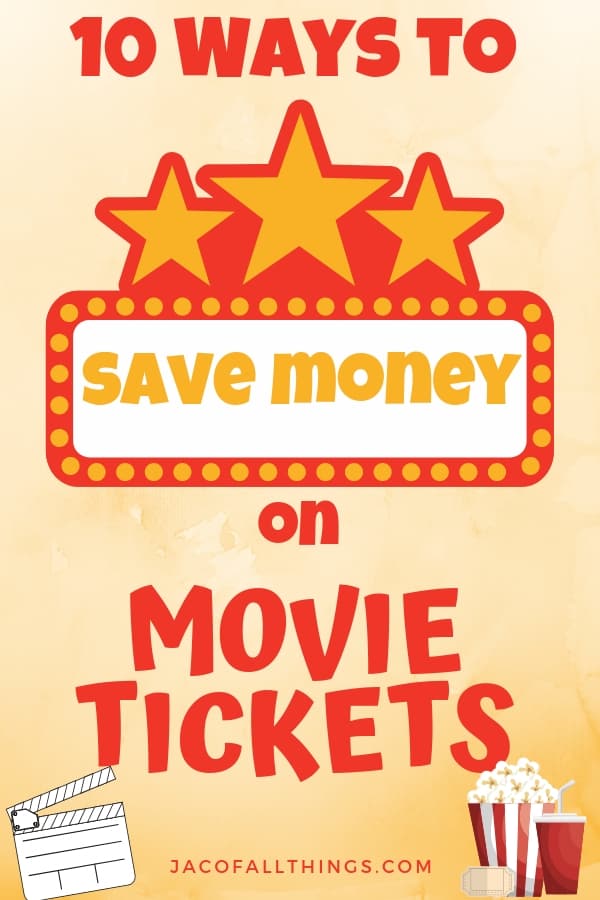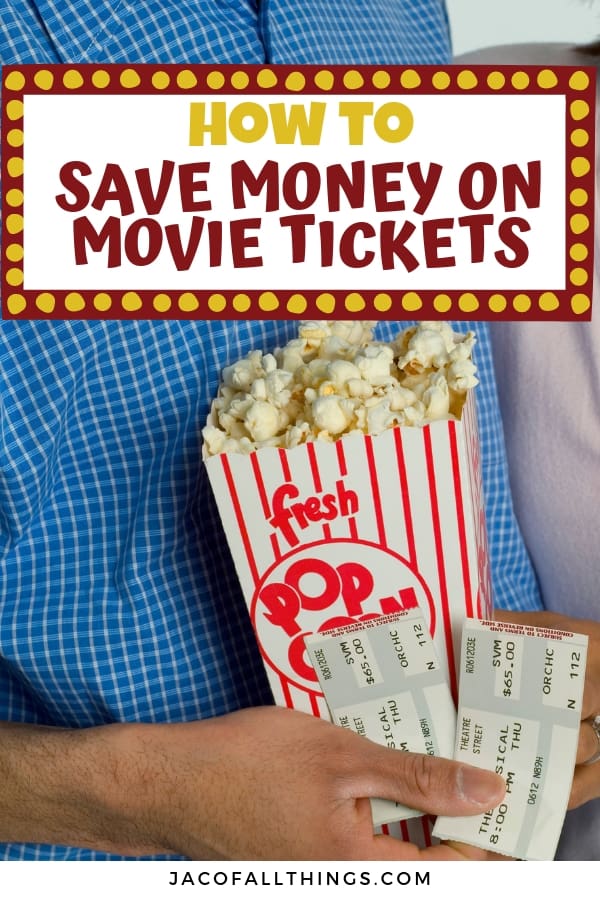 Receive Weekly Life Hacks
Subscribe to receive exclusive life hacks and practical information sent directly to your inbox! By using this form you agree with this site's privacy policy.