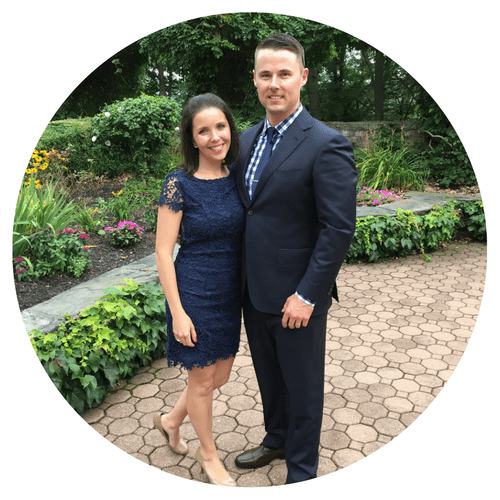 Welcome Friend! I'm so happy you are here. Allow me to introduce myself – I'm Jaclyn – I'm a mother to two sweet little girls, wife (to my high school sweetheart), sister, daughter, and hopefully a fun and resourceful friend to all! I am in corporate business by day, e-commerce and blogging by night, and living life's adventure during whatever hours remain! Some may say, I am a Jac(k) of all things!
I have a thirst for learning – not necessarily the type of knowledge you may get reading school books, but I love that so-called "useless information" as some may call it. (Of course, I disagree – for its been pretty useful for me!)
I am a HUGE researcher – whether it be for a life-changing decision, or something as little as making my to do list. I love to research and take in all the information I can to make the best, most educated decision, and ideally save money and time while I'm at it. I thrive for the feeling of masterminding and winning at life and LOVE to help others obtain that same feeling of success.
Over the years, I have collected quite the "bank" of random knowledge in my head. My family and friends may not come to me when they need help on their history test, or spelling a word (seriously my downside), but they know that I may know how to get the best deal on a trip, navigate the crazy, chaotic world of motherhood, plan an effortless party, start a new business, or even have some sort of hack for changing your duvet cover (which yes, I do!) Throughout this blog, while the content may cover various aspects of life, all articles, tips, tricks, hacks, and information will help you feel like a Mastermind of Life.
Some may say, well Jaclyn, you know the saying is really "A jack of all trades, is a master of none…." Well, first piece of "useless knowledge" (which this one may actually be…) – the quote is actually "A jack of all trades is a master of none, but oftentimes better than a master of one."
I hope you enjoy this journey of life with me!
Featured on: The 33 Best Mom Blogs You Haven't Read Yet
Receive Weekly Life Hacks
Subscribe to receive exclusive life hacks and practical information sent directly to your inbox! By using this form you agree with this site's privacy policy.