Are you tired of hearing your kids say they are bored or that there is nothing to do on rainy days? Do not get annoyed anymore. Here of 50 activities for your kids to do while it is raining.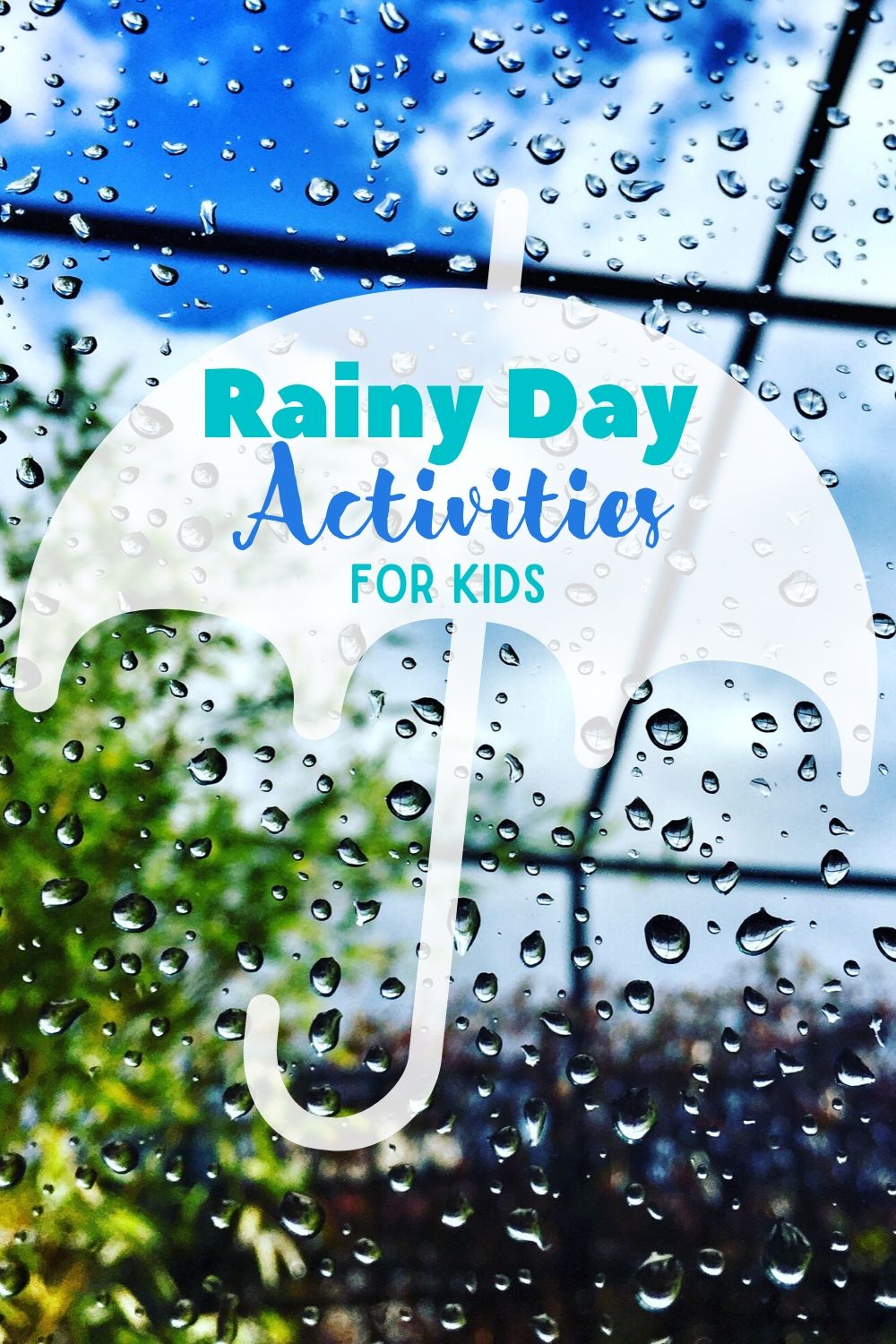 This post may include affiliate links. As an Amazon Associate I earn from qualifying purchases. Read the full disclosure here.
Rainy Day Activities
Paint rocks.
Play a board game or card game.
Bake a fun treat.
Have a talent show.
Read a book.
Stack up cups to make a tower.
Play Charades.
Build a marshmallow fort.
Become a scientist and make some cool experiments.
Play dress up.
Make homemade play dough.
Play "I Spy."
Have a dance party.
Write a letter to friends or family.
Have an indoor scavenger hunt.
Decorate cupcakes or cookies.
Have a fashion show.
Make a sensory bin or bag.
Make paper airplanes.
Finger paint.
Set up an obstacle course.
Make a time capsule.
Have a (gentle) pillow fight.
Make ice cream in a bag.
Put on a puppet show.
Make indoor hopscotch.
Have a tea party.
Play hide-and-go-seek.
Do a puzzle.
Make a handmade ring toss.
Play Freeze Dance.
Practice letters in shaving cream.
Play a color sorting game.
Make up your own game.
Make fun smoothies.
DIY Laser Maze using party streamers.
Salt painting.
Do yoga.
Do exercises like jumping jacks.
Take a visit to the library.
Watch a fun movie and make popcorn.
Camp out in the living room with tents or forts.
Make friendship bracelets.
Learn magic tricks.
Go outside and play in the rain. Jump in the puddles!!
---
Check out more activities by season!
Receive Weekly Life Hacks
Subscribe to receive exclusive life hacks and practical information sent directly to your inbox! By using this form you agree with this site's privacy policy.