Before you order food for a party (or cook yourself) you need to give some thought to how much your guests will consume. You don't want to run out of food, but at the same time, there is only so much food you can store as leftovers (or give away.) Below, I've outlined the guidelines I use when ordering food and drinks for a party. There are several factors that play into these numbers, so you may have to adjust according to your party and crowd size.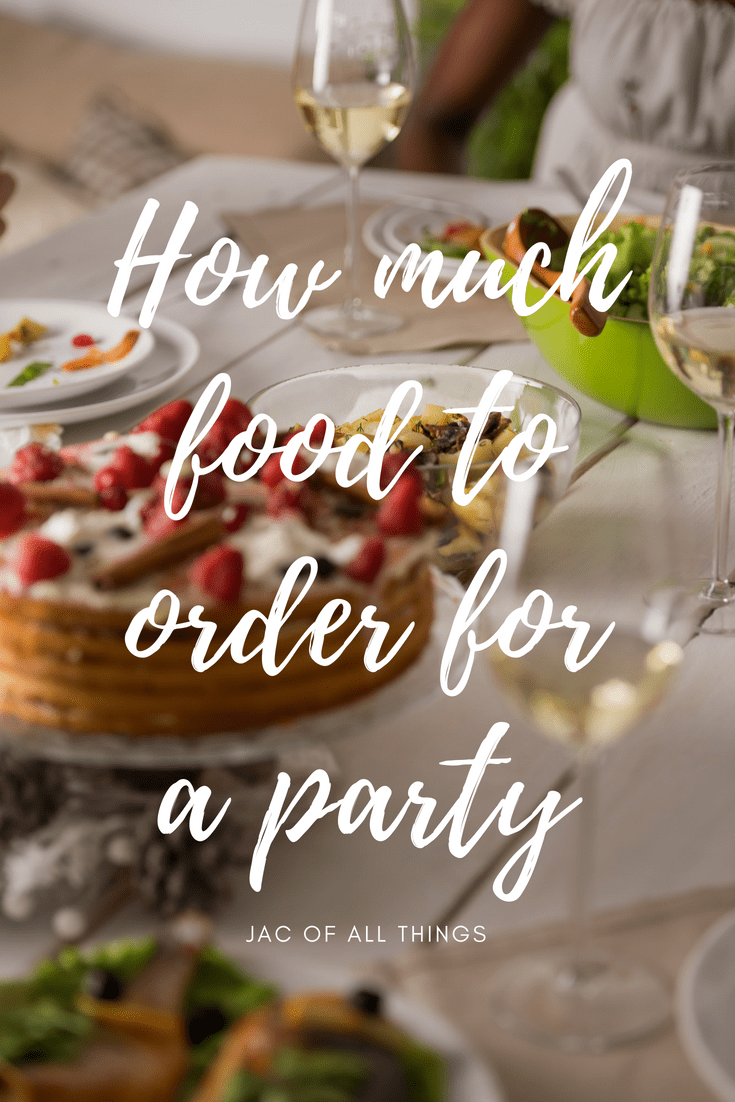 General Considerations when Ordering Food for a Party
The longer your event, the more food you will want to have. (As guests will likely get hungry again as the event goes on.)
Heartier meals will fill guests more than lighter dishes so factor in what you are ordering when you calculate how much you will need.
Consider your audience when ordering – are your guests men, women, or children? You may need to adjust according to the mix of your guests.
Round up in your calculations, never down!
If you know one dish will be particularly popular, account for extra of that dish in your calculations.
How Much Food to Order for a Party
Appetizers: 6 appetizers per guest (double if appetizer is only meal served)
Poultry/Meat/Fish: 6 ounces per guest
Sides: 1/2 cup – 1 cup per guest per side (depending on type of side)
Breads: 1 – 2 rolls per guest
Sandwiches/Wraps (as the main meal): 1.5 sandwiches per guest
Pizza (as the main meal): 2.5 – 3 slices per adult; 2 slices per child
Chips: 1 bag per 10 guests
Dip: 1 cup (8 ounces) per 10 guests
Ordering Dessert for a Crowd
Cake/Pie: 1 slice per guests
Cookies: 2 – 3 cookies per guest
Cupcakes: 1.5 cupcakes per guest
Calculating Beverages for a Party
General Drink Guidelines: In general, assume 2 drinks during the first hour of your party and then 1 drink per hour after.
Wine: 1 bottle yields 5 – 6 glasses. For guests who primarily drink wine, assume 2 – 3 guests per bottle. (White is typically preferred in summer months, so you may want to have more white wine on hand than red wine for summer-time parties.)
Beer: Assume 1 – 2 bottles per guest per hour.
Spirits: You can get about 16 drinks from a 750 ml bottle. (And don't forget about mixers! One quart of mixer will serve about three guests.)
Non-Alcoholic Beverages: 1 per guest if alcoholic beverages are served; 3 per guest if alcoholic beverages are not served.
Ice (for drinks): 1 – 2 lbs per person (more for hot days).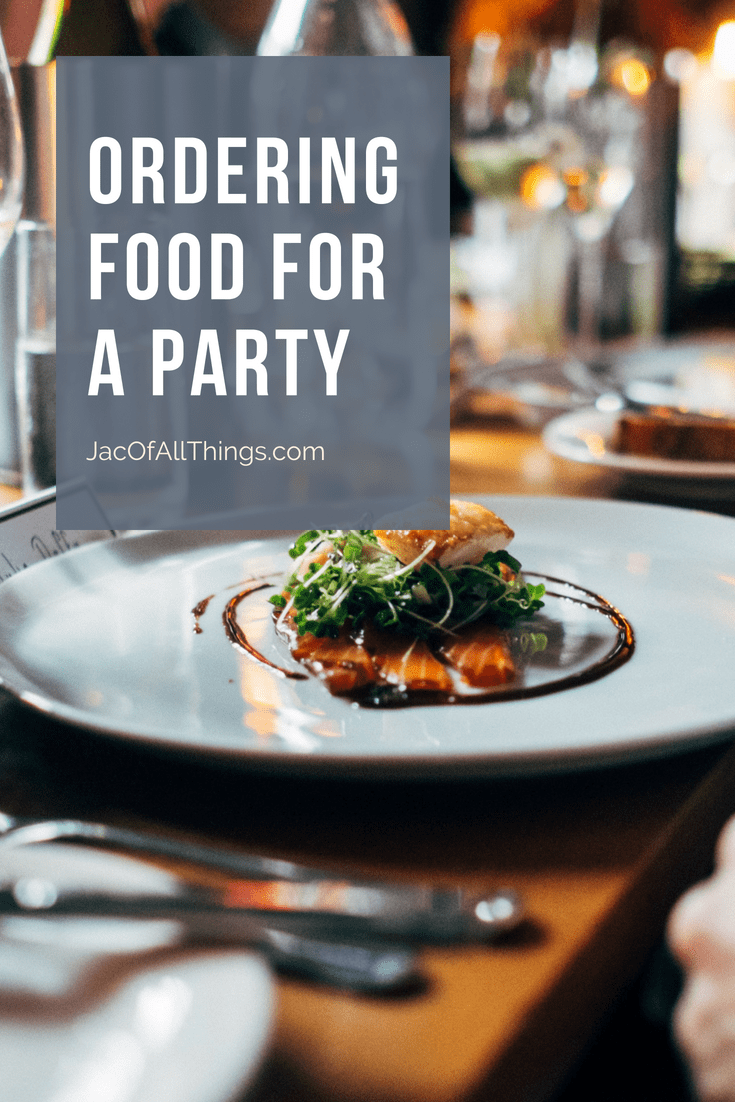 ---
Receive Weekly Life Hacks and Practical Advice!
If you want to be notified of future posts, be sure to sign up for our email notification list! You will receive a weekly email with the latest posts added to Jac of All Things, as well as a weekly "Did you know" tidbit of information or life hack to make your life easier! To receive this amazingly awesome information and email notifications of new posts, simply provide your email address below. By using this form you agree with this site's privacy policy.
---
Related Posts
Planning a Birthday Party (with free printable checklist)