A pack of razors costs about $20-25 for eight cartridges. Popular razor company, Gillette suggests you change your razor blade/cartridge every week or two if you shave daily. That equates to a cost of about $130-$165 in razors each year! (Assuming you change it weekly.)
Now imagine you only change your razor once a quarter. Think it's not possible? Think again….Learn how to make your razor last longer with these simple tricks.
How to Make Your Razor Last Longer
One the primary reasons for "razors going bad" is rust. But rust isn't caused by use. Rust is the result of moisture left on your razor. (And even worse, fungus can grow on your razor if left in a warm, moist place.)
So how do you prevent rust? It's quite simple…you need to keep your razor dry and out of moisture.
There are a few ways to keep your razor dry, and rust free.
Before any drying technique, be sure to rinse your razor after using it to clean off any remaining hair, salt (from your skin), or product buildup.
Option 1: Dry your razor with a towel
Pat your razor with a towel. Don't rub it, because it may cause the blades to dull.
Option 2: Use rubbing alcohol to dry your razor
Dip your razor in rubbing alcohol. The alcohol will cause any water to evaporate and will also act as a sanitizing agent.
Option 3: Use a hair dryer to dry your razor
Blow dry your razor after use for about 10 seconds.
How to Keep Your Razor Sharp

Your razor may dull as you use it, but there is an easy way to keep it's blades sharp. It's calling "stropping your razor."
To strop your razor, run it over a pair of jeans or leather belt, going in the opposite direction that you shave in.
Repeat for about 20 strokes.
Use Oil to Make Your Razor Last Longer

Simply dab some oil on a cotton ball or towel and rub over your razor blades. You can use a variety of oils including olive oil, coconut oil, baby oil, mineral oil, or vegetable oil.
Related:
WANT TO RECEIVE HACKS LIKE THIS ONE TO YOUR INBOX?
Email subscribers receive a new life hack each week!
Join our list today! You will receive a weekly email with the latest posts added to Jac of All Things, as well as a weekly "Did you know" tidbit of information or life hack to make your life easier. Simply provide your email address below.
By using this form, you agree with this site's privacy policy.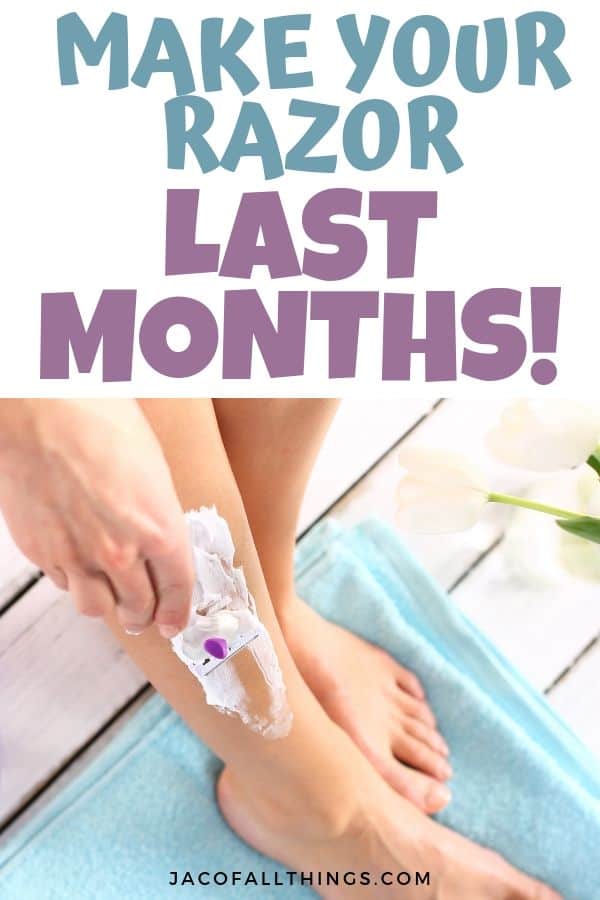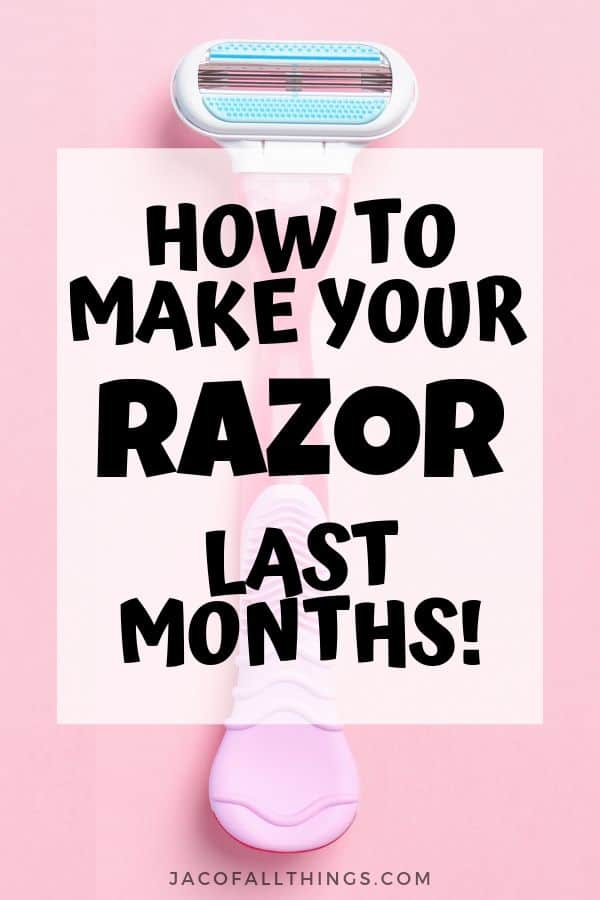 Receive Weekly Life Hacks
Subscribe to receive exclusive life hacks and practical information sent directly to your inbox! By using this form you agree with this site's privacy policy.