There are several ways to save money on an Airbnb rental. In this article we cover everything from the simple approach of using an Airbnb promo code to more complex methods that involve stacking multiple deals and credit card offers to maximize your savings on an Airbnb booking. Not every approach will work for every person, but you should be able to get some savings out of the methods shared and score a great deal on your next Airbnb rental.
Read on for our favorite ways to save money on Airbnb (listed in order from easiest to most complex.)

What is Airbnb
In 2008, Airbnb was established and forever changed the world of traveling. Suddenly, millions of new places to stay opened up. Travelers were no longer limited to hotels or the random person they came across to "rent their room". A new marketplace was established, creating greater connectivity between hosts (those who own the space) and those wishing to see the world.
Airbnb opened up a world of exploring new places and new experiences. And most of all, Airbnb changed the financial game of traveling. Through Airbnb, travelers could now find and rent everything from whole houses, to rooms in a shared house, to boutique hotel rooms, and even experiences and adventures.
Airbnb is a marketplace that connects travelers to their lodging. It is an accommodation-sharing site that helps travelers connect with hosts in an easy and safe manner. Airbnb doesn't own the locations and rooms themselves. Rather they are the intermediary between those who wish to find a place to stay, and those who wish to rent out their space.
Airbnb is a middle-man between a travel and host. They verify personal profiles and listings to ensure safety, they maintain and host a messaging system that allows hosts and travelers to communicate, and they provide a platform to collect payments.
While Airbnb began as an accommodation-sharing marketplace, it has expanded it much more. In addition to renting rooms, or houses to stay in, travelers can now book experiences and adventures. They offer everything from cooking classes, to cultural tours, to adventures like hiking, and camping, even surfing and yoga retreats.
As of 2019, there were over 115 million users now on Airbnb and over 6 million Airbnb listings across the world, in almost 200 countries (and growing!)
This post may include affiliate links. As an Amazon Associate I earn from qualifying purchases. Read the full disclosure here.
Airbnb Deals: How to Save Money on Airbnb
Use an Airbnb referral link to save up to $35
An Airbnb referral link (i.e. Airbnb discount code or Airbnb promo code) can get you up to $35 USD off your first booking if you are a first time user.
Click on this link for up to $35 off your first booking if you have not yet signed up with Airbnb.
As of June 2020, the $35 is split into $20 towards an accommodation and $15 for an experience.
(This only works for new users! If you are traveling with others, it may pay off to ask around to see if anyone has not yet signed up for an account and can use this promotion code.)
Once you have signed up for a new account, the credit will automatically be applied. This credit can only be used once and typically lasts up to a year.
Book a last minute accommodation
You can often find a deal on Airbnb if you book last minute. In a last attempt to book an accommodation, a host may lower their prices to incentivize last minute travelers to choose their location.
Book on weekdays over weekends
If you have flexibility in your schedule, you can often find cheaper rates on weekdays rather than weekends. On the Airbnb platform, you can view prices by date and see if your potential accommodation offers discounted pricing on weekdays.
Add an extra night
Adding an extra night to save money sounds counter-intuitive, but it can save you money in some cases. Before completing your booking, try adding a day or two to your stay. Some hosts give discounts for extended stays and you may end up paying less when booking for longer.
In addition to saving money with extended stay discounts, you may see further indirect savings when you "add an extra night".
Many reservations have a check in time in the late afternoon (i.e. 3 – 4 pm). If you arrive to your destination early, without a place to go or store your luggage, you may need to pay for added luggage storage costs or be limited in your transportation options if you are traveling with lots of luggage.
(Have you ever tried to take a subway with a boat full of luggage? It's hard…trust me.)
Before you book your Airbnb, price out what the cost would be if you added an extra night (so you can check in early) versus the cost of arriving without a place to go right away. (Add in costs like cabs, luggage storage, restaurant bills, etc…)
When comparing locations, make sure you are looking at total costs.
If you do a quick scroll on available accommodations on Airbnb, you'll see the cost per night listed. But this cost can be very deceiving. It may be an average cost, with certain weekend nights higher. It also does not include any added fees like cleaning fees, service fees, and tax.
Because some listings factor these fees into their nightly price, and others add them as a line item, you shouldn't compare prices using the nightly rate. Rather, select your desired dates and look at the total cost for each listing.
When booking an Airbnb in a country with a different currency, change to the local currency and use a no foreign transaction fee credit card for booking.
If you are looking to book an Airbnb reservation in a different country from where you reside, change your currency to the local currency of the location where you are booking. Why? Because Airbnb charges a 3% conversion fee when booking in a different currency. Make sure you use a credit card with no foreign transaction fees to pay your bill.
This tip is making it on to this list because of the potential for big savings, but it comes with some disclaimers. Some users are still seeing a 3% conversion fee, despite changing to the local currency of their booking. If you have a no foreign transaction credit card (like the Chase Sapphire Preferred or Reserve), try this technique out and reply in the comments if you are still being charged a conversion fee.
Leverage credit card offers for discounted Airbnb stays.
At times, various credit cards offer bonus deals on Airbnb bookings. For example, at the time this article is written, there is a Chase offer (available on select cards) for 5% back up to $28. Before booking, take a look at your credit card offers to see if any are available to you.
Very important note about the next several options. If you are planning to use a credit and/or gift card for your Airbnb booking, read below the Important Notes About Using Airbnb Credits and Gift Cards BEFORE you start your booking. There are really strict rules around using credits and gift cards. If you do not follow Airbnb's directions exactly, there is a good chance you will be stuck with a gift card or credit that you cannot use!
Share your referral link.
Airbnb offers a referral program where they give you credits towards your next vacation if you share your link with others, and they book an eligible stay. If you know of someone who is planning on booking an Airbnb, why not suggest they use your referral link? They will receive a credit off their first booking, and you will receive a credit towards your next booking.
Buy discount Airbnb gift cards
There are several places where you can buy discounted Airbnb gift cards. Buying a discounted Airbnb gift card means you may pay less than the face value of the gift card.
Sites like Raise.com and Giftcardgranny.com allow you to purchase gift cards at less than face value. They act as an intermediary between those who have gift cards they wish to sell for cash (i.e. those getting rid of their gift cards) and those who want to purchase discount gift cards.
Tip: New customers can use code 10RAISE40AF to save $10 off on Raise.com
Related: Learn how to get discount or even free Disney gift cards for your next Disney getaway
Trade in a gift card you have (and don't want) for an Airbnb gift card.
Do you have a gift card just sitting around? Rather use that money towards Airbnb? Using the same sites mentioned above (Raise.com and Giftcardgranny.com) you can trade in your gift card for an Airbnb one.
Check out this article for more information on trading your gift cards (and other things to do with unwanted gift cards.)
Earn cashback on Airbnb gift cards
You can frequently "double dip" in the savings by using a cash back portal in addition to one of these discount gift card portals, like Raise.com.
As an example, if you go through Rakuten to get to Raise.com you can earn an additional 1% cash back on your purchase. If you are not yet signed up for Rakuten, use this link for $10 cash back after you make your first qualifying purchase. (Rakuten is a cash pack portal that takes just seconds to use. Rather than accessing a website directly, you access through the Rakuten site and will receive cash back on eligible purchases. I've been able to earn hundreds of dollars in cash back on purchases using Rakuten!)
The next several options show you how to earn miles or points when purchasing Airbnb gift cards.

Earning miles or points is my favorite approach as you can frequently achieve the most savings, however, it requires the most effort.

One of the best ways to save on Airbnb is by strategically buying Airbnb gift cards so your purchase is earning you miles or points. (Technically, you can also redeem most points for cash, but the redemption value is much lower than using them for travel.)

There are several different options you can explore to earn miles and/or points for Airbnb gift cards. Your specific options may vary depending on the credit cards that you have available to you.
Buy Airbnb gift cards through the United MilagePlus X App for United miles.
Above, we discussed how you can purchase discounted Airbnb gift cards through Raise.com You can also use the United MilagePlus X app to earn 1 mile per dollar spent if you access Raise.com through this app. The United MilagePlus X app is similar to Rakuten in that you earn for making purchases through the app (rather than Raise.com site directly) however under this scenario, you are earning United miles rather than cash back.
You can also buy Airbnb gift cards (at face value) through the United MilagePlus X app for 2 miles per dollar spent.
If you make this purchase using a credit card that also earns extra points for travel (like the Chase Sapphire Reserve (3x points for travel) or the Chase Sapphire Preferred (2x points for travel) you can earn extra points/miles.
The Chase Sapphire Preferred or Chase Sapphire Reserve cards are our favorite credit cards for travel hacking. ("Travel hacking" is the art of strategically leveraging credit card, airline, and hotel reward programs to travel for free.) Just by opening one of these cards and meeting the minimum spend, you can earn $750+ towards travel. If you and your spouse both open (Chase Sapphire Preferred) cards, with one referring the other, you are looking at $1688+ towards travel!
Buy Airbnb gift cards at Staples with your Chase Ink credit card for 5% Chase Ultimate Rewards points.
If you have a Chase Ink Business Cash (or Ink Plus) credit card, you can earn 5% cash back (in the form of Ultimate Reward points) on eligible purchases at an office supply store. The good news is that Staples sells Airbnb gift cards, so you can use this strategy to save money on an Airbnb.
You can purchase an Airbnb gift card either online or in stores. Online gift cards are frequently delivered within just a few hours of purchase via email.
Here is an example to show the value of purchasing Airbnb gift cards at Staples using your Chase Ink Business Cash card.
Purchase $500 gift card at Staples using Chase Ink Business Cash card.
Earn 2500 Ultimate Reward (UR) points.
Cash value of 2500 (UR) points = $25
Value if you redeem for travel = 1x- 2x+ cash value (Estimated value; if you have another Chase Ultimate Rewards card, and trade in points for travel booked on Chase portal, your points are worth 1.25x – 1.5x more, depending on the cards you have. If you transfer your points for airline/hotel rewards, you can often see even higher redemptions, with points worth 2x the value.)
Book your Airbnb through British Airways, Delta or Qantas for extra miles.
Rather than booking directly through the Airbnb website when making your reservation, click on the Airbnb link on British Airways, Delta, or Qantas airlines and click on their link to book with Airbnb. By using their link, you will earn miles for your purchase.
British Airways Earn 3 Avios Miles for every dollar spent on Airbnb (500 Avios as a welcome bonus if you haven't used Airbnb before)
Delta Earn 1 Mile for every dollar spent on Airbnb
Qantas : Earn 1 Qantas point for every dollar spent on Airbnb
You can double dip in savings and use this approach in conjunction with using gift cards.
Pay a portion of your Airbnb with a credit card that offers trip insurance.
If you have a credit card that offers trip insurance (like the Chase Sapphire Preferred or Chase Sapphire Reserve, be sure to put at least a small amount of your Airbnb on the card in order to be eligible for trip insurance coverage. This is important to calculate before you purchase gift cards so you ensure you aren't covering the full amount of your Airbnb stay with gift cards (or credits) and are saving a few dollars to be paid with a credit card.
Book through another platform outside of Airbnb for potential savings.
While Airbnb comes with its many advantages of being an intermediary between hosts and renters, these come at a cost. Depending on your comfort level, and your desired rental's rules, you may want to consider booking directly with the homeowner, rather than through Airbnb.
Many houses listed on Airbnb also are available for booking direct-to-owner with significant savings. By booking direct, you are eliminating many of the service fees that come along with using Airbnb. However, you are also taking on the risk of holding a direct contract with the homeowner, and no longer have an intermediary to be the middle-man in your messages, payment, and resolution of potential issues.
Before you book with Airbnb, run a web search to see if you can book direct and compare fees. If you aren't sure how to find the house, try doing a reverse image search using the images in the Airbnb listing. (Read this article on how to do a reverse image search.)
As an example, our family is looking into a summer getaway to Elk Rapids, Michigan and came across this great house on Airbnb. If we go through Airbnb for our booking, our six-night stay would be $3,440. ($475 per night for six nights, plus $200 cleaning fee, $355 service fee, $335 occupancy taxes and fees.) If we book directly with the owners (via their direct website), the service fee would not apply, making the total $355 cheaper!
Important Notes about Using Airbnb Gift Cards and Credits
If you plan to use gift cards on your Airbnb booking, please read this section, and then read it again…
You can find endless online forums with upset Airbnb customers who are stuck with Airbnb gift cards that they are unable to use. The reason? Airbnb has very strict guidelines on how to use gift cards, in what order to use gift cards, and what services are eligible for gift cards.
Here are a few critical rules for using an Airbnb gift card:
If you plan to use an Airbnb gift card, you must add it to your account before you start your booking process.
Once you make a credit card payment, you cannot apply gift cards.
Note the following gift card restrictions:

Cannot be used for Reservation of 28 nights or more
Cannot be used for changes to existing reservations
Cannot be used for the second payment, if you choose to pay with the pay less upfront option
Bookings marked for business
When using gift cards, the best practice is to pay in full at the time of booking. If you pay half up front, Airbnb will not use your remaining gift card balance to pay the rest. Instead they will charge your credit card.
If you do decide to use a gift card and use the pay less upfront option, your gift card can not exceed the amount of the first payment. (As it cannot be used for the second payment.) If you are planning to go with this approach, it's critical that you price your booking out before making any gift card purchases so you know how much you can pay via gift card.
If you have multiple gift cards to add, you may hit what's called a velocity limit. For some people, they can only add a certain amount of gift cards. This limit appears to vary from person to person. If you have multiple gift cards, rather than potentially coming across an unknown velocity limit, best practice is to call Airbnb directly to ask them to load the gift cards into your profile.
If you have an Airbnb credit, this should also be used in your initial payment as it will not be available for use in subsequent payments.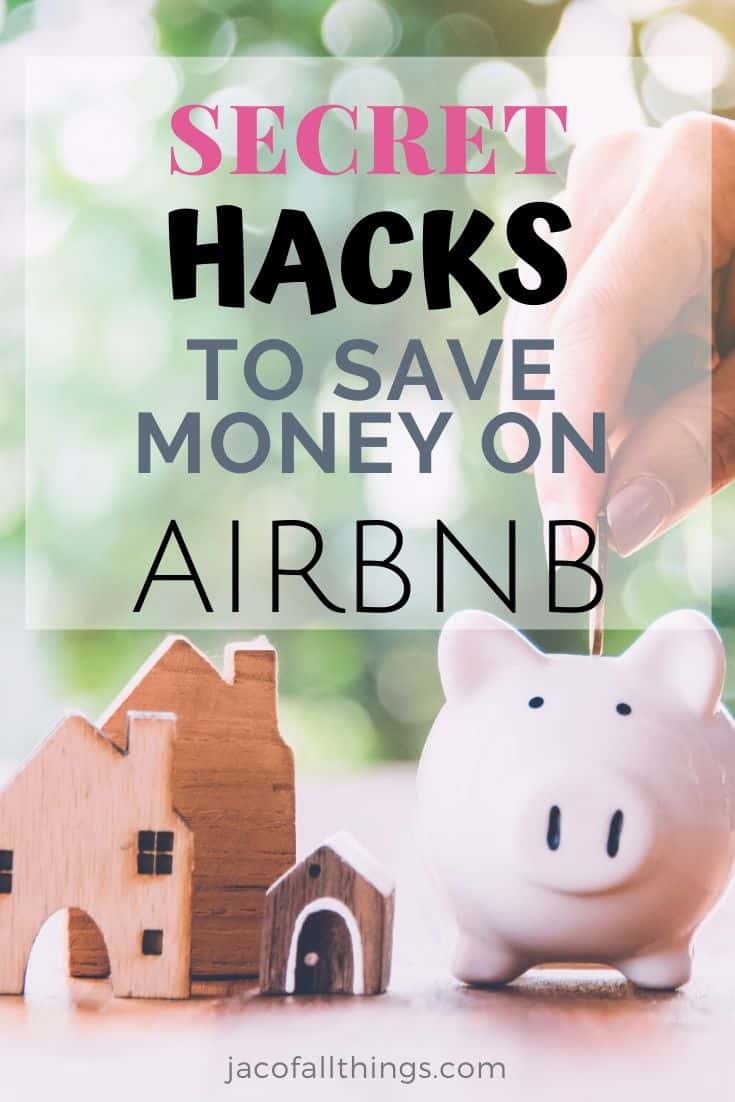 Receive Weekly Life Hacks
Subscribe to receive exclusive life hacks and practical information sent directly to your inbox! By using this form you agree with this site's privacy policy.