Are you looking for a last minute gift for a toddler? We've all been there – it's mid-week and you have completely forgot to purchase a gift for your weekend party. I've put together a list of our favorite toddler gift ideas that you can buy, even last minute!
WHY THIS LIST IS AWESOME
(And what makes it better than others…)
You can purchase everything on this list either online or in stores and have it in hands within two days. (Thank you Amazon!)
This is not just a laundry list of toys selected at random. All of these gifts are tried and true and loved by toddlers. I have two little ones (currently 3.5 years-old and 1.5 years-old) and we own each one of these gifts (or a variation of them) and LOVE them. Only our favorite items were considered for this list.
I had a little help with this list…My husband is a Pediatric Speech-Language Pathologist (and oral motor and feeding expert) and basically plays with toys all day long. (What a fun life he lives!) He is in countless homes each week and knows his toys. Every items on this list has been hand-picked as a toddler-approved (and parent-favorite) toy or activity.

15 LAST MINUTE GIFTS FOR TODDLERS
These paint sticks are a parent's best friend. Finally a mess-free paint! They are the perfect size for toddlers and keep them occupied for ages.
Link to purchase: Chunkies Paint Sticks
Need it now? You can find them in select Crate & Barrel stores.
This is a big gift, but one of my favorites. My girls can spend hours outside going up and down this roller coaster. (And its great for teaching turn-taking skills too!)
Link to purchase: Step 2 Up and Down Roller Coaster
Choose ones game or pick a few to make a "basket of games". Some of our favorites for toddlers include Zingo, Connect 4, and Candy Land. While they may not play by the rules as a toddler, they are a great educational tool to use (as they practice matching, sorting, turn-taking, and more) and the games can be used for years to come!
Link to purchase: Zingo, Connect 4, and Candy Land.
Need it Now? You should be able to find most of these games at your local Target, Walmart, or even local pharmacy.
I'm a big fan of getting kids in the kitchen to show them that cooking can be fun. In full transparency, I actually sell two of the products listed (the aprons and sandwich cutters). In our house, cooking is done as a family and my girls participate in the fun.
Link to purchase: Children's Aprons, Sandwich Cutters, Children's Cooking Supplies
BONUS ITEM! The Leaning Tower or Kitchen Helper is one of my favorite items in the kitchen for toddlers. I'm not technically including it on my list as it's not typically a "quick ship" item, but I had to mention it as a fan-favorite.
Puzzles are a gift that keeps giving. For younger toddlers, check out "chunky puzzles" and for older toddlers, you get one with a few more pieces.
Link to purchase: Puzzles
This simple toy has been around for decades for a reason. There is so much that can be done with a
Mr. Potato Head that can teach body parts and encourage imaginary play.
Link to purchase: Mr. Potato Head
Need it today? You will likely be able to find it at your local Target, Walmart, or local pharmacy.
These fun crayons (shaped like rocks) are great for teaching toddlers how to hold writing utensils. And they are small enough to through in a bag and take with you anywhere!
Link to purchase: Crayon Rocks
Kids love Play-Doh! It's great for sensory activities and can encourage imaginary play.
Link to purchase: Play-Doh
Need it now? You can find Play-Doh everywhere! (Your local Target, Walmart, pharmacy, even supermarket!)
This huge
Bubble Tumbler is great for outdoor plan. It can keep the kids occupied forever! (And it's design with toddlers in mind and doesn't spill when tipped over.)
Link to purchase:
Bubble Tumbler
Stringing Beads are a great activity to work on fine motor skills, colors, and sorting.
Link to purchase: Stringing Beads
Peg Board's are another great fine motor tool that can keep the kids having fun (and occupied) for a long time.
Link to purchase: Peg Board

Build them up and knock them down. It's simple, relatively clean, and provides lots of fun.
Link to purchase: Stacking Cups
These are one of our favorites for matching and working on colors.
Link to purchase: Sorting Bears
Every kid loves Duplo Blocks! (And you can never have enough of them with new things to build each time you use them!)
Link to purchase: Duplo Blocks
Every time I take out my broom and dustpan, my daughters race into their playroom for theirs. This Children's Cleaning Set is a great gift for children to learn fundamental life skills (aka cleaning).
Link to purchase: Children's Cleaning Set
BONUS ITEM: GIVE THE GIFT OF AN EXPERIENCE
Gifts don't always have to be a toy or product. Give a gift card to a local trampoline park, bounce house, zoo, or kid-friendly museum. (This is also great for last minute, day-of purchases!)
I hope this list of last minute gifts for toddlers was helpful for you!
---
Receive Weekly Life Hacks and Practical Advice!
If you want to be notified of future posts, be sure to sign up for our email notification list! You will receive a weekly email with the latest posts added to Jac of All Things, as well as a weekly "Did you know" tidbit of information or life hack to make your life easier! To receive this amazingly awesome information and email notifications of new posts, simply provide your email address below. By using this form you agree with this site's privacy policy.
---
Popular Posts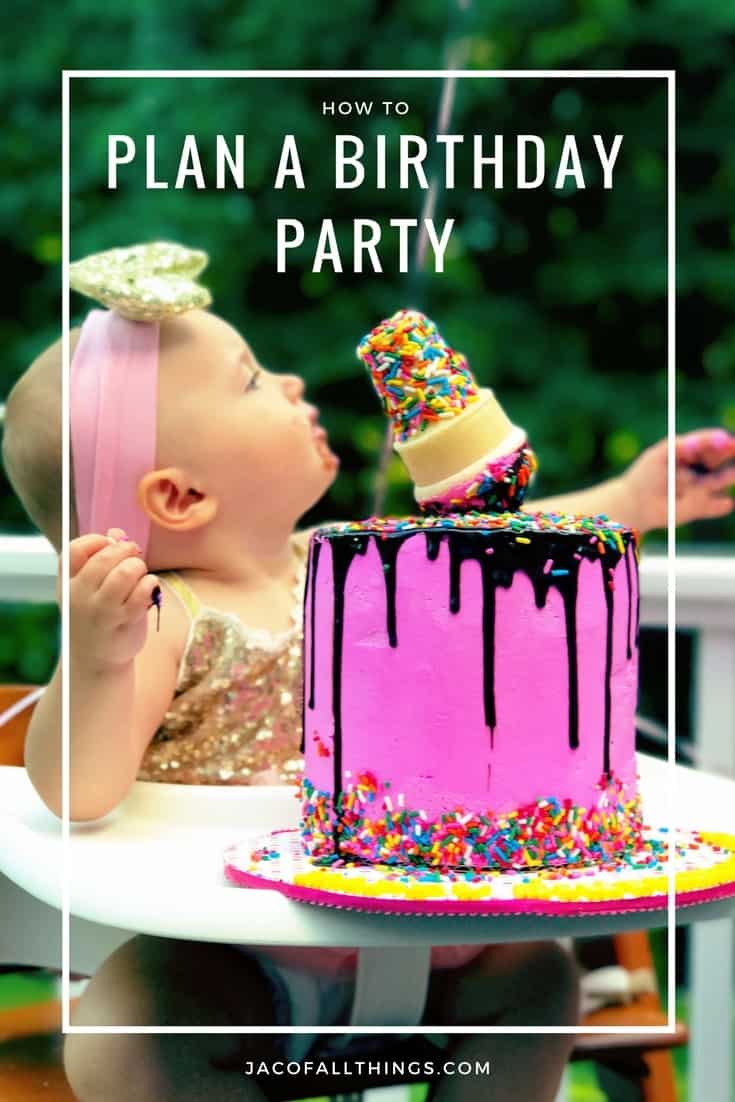 21 Secrets to Shopping on Amazon