Looking for more adventurous and spontaneous date nights, but not sure what to do? Keep reading for a long list of fun and exciting date night ideas filled with adventures both inside and outside.
These ideas are great ways to make new memories with friends, family, or significant others! There are options for everyone with inexpensive or no-spend dates for every season! It is never too late to plan a fun and adventurous date night!
75 Adventurous Date Night Ideas
Visit an amusement park.
Drive ATV's.
Take a trapeze class.
Visit a trampoline park.
Ninja warrior course.
Travel.
Play in the mud.
Have a cooking challenge.
Go water skiing.
Go kayaking.
Learn how to surf.
Go white water rafting.
Go jet skiing.
Stand up paddle boarding
Go for a bike ride.
Visit a haunted house.
Challenge yourselves in Tough Mudder.
Race each other in go-kart races.
Go fishing.
Go sailing.
Go white water rafting.
Go tubing.
Rent a boat for the day.
Play in the snow.
Go sledding
Go for a hike.
Go rock climbing.
Go bowling.
Hit the batting cages.
Play a round of mini golf.
Visit a golf course.
Attempt a ropes course.
Play laser tag.
Go bungee jumping.
Make up a scavenger hunt.
Host a murder mystery party.
Go indoor skydiving.
Attend your favorite sports game.
Go apple picking, pumpkin picking, strawberry picking, etc.
Go for a helicopter ride.
Related:
Go camping.
Learn archery.
Go skeet shooting.
Go ax throwing.
Play games at an arcade.
Go geocaching.
Play paintball.
Visit a carnival.
Play Frisbee golf.
Go swimming in a waterfall or spring.
Go on a dinner cruise.
Visit a comedy show.
Go ice skating.
Go skiing or snowboarding.
Go for a hot air balloon ride.
Take airplane lessons.
Drive a race car.
Visit an escape room.
Attend a horse race.
Visit a rodeo.
Take a beer making class.
Learn to scuba dive.
Take a woodworking class.
Go for a run.
Go fencing.
Take a road-trip.
Build a fort inside or outside.
Go on a food trail around your state.
Take a goat yoga class.
Run in a color run or glow run.
Sign up for a dance class.
Visit the zoo or aquarium.
Attend a festival.
Go on a ghost tour.
Be tourists for the night.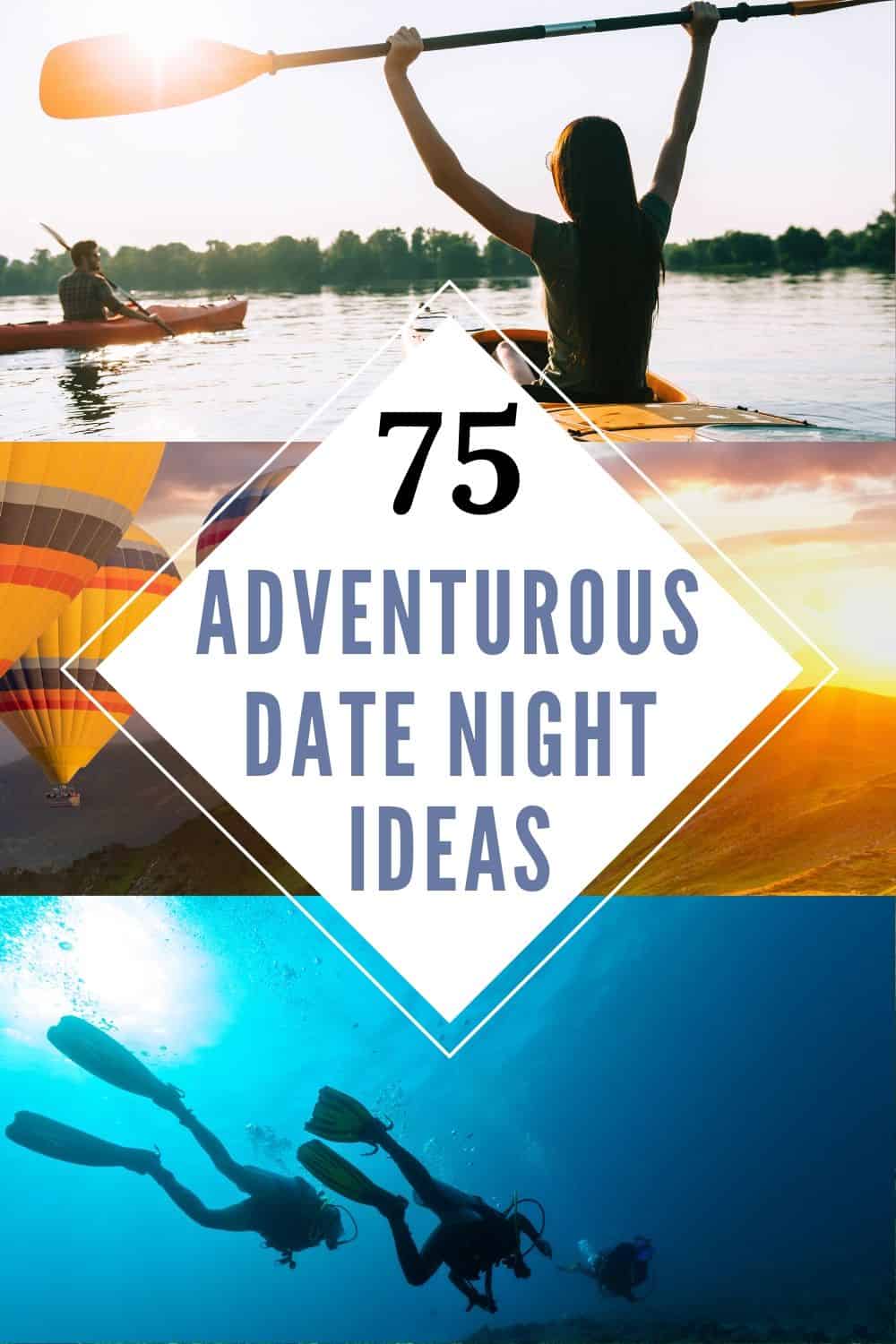 Receive Weekly Life Hacks
Subscribe to receive exclusive life hacks and practical information sent directly to your inbox! By using this form you agree with this site's privacy policy.