Want to plan a romantic and fun date but not sure what to do? Read on for the ultimate list of unique and creative date night ideas! This is perfect for married couples, new couples, group dates with friends, or even your first date as a new couple! There are ideas for every budget, including cheap and inexpensive or no-spend dates. Perfect for every season and ideas for both inside and outside.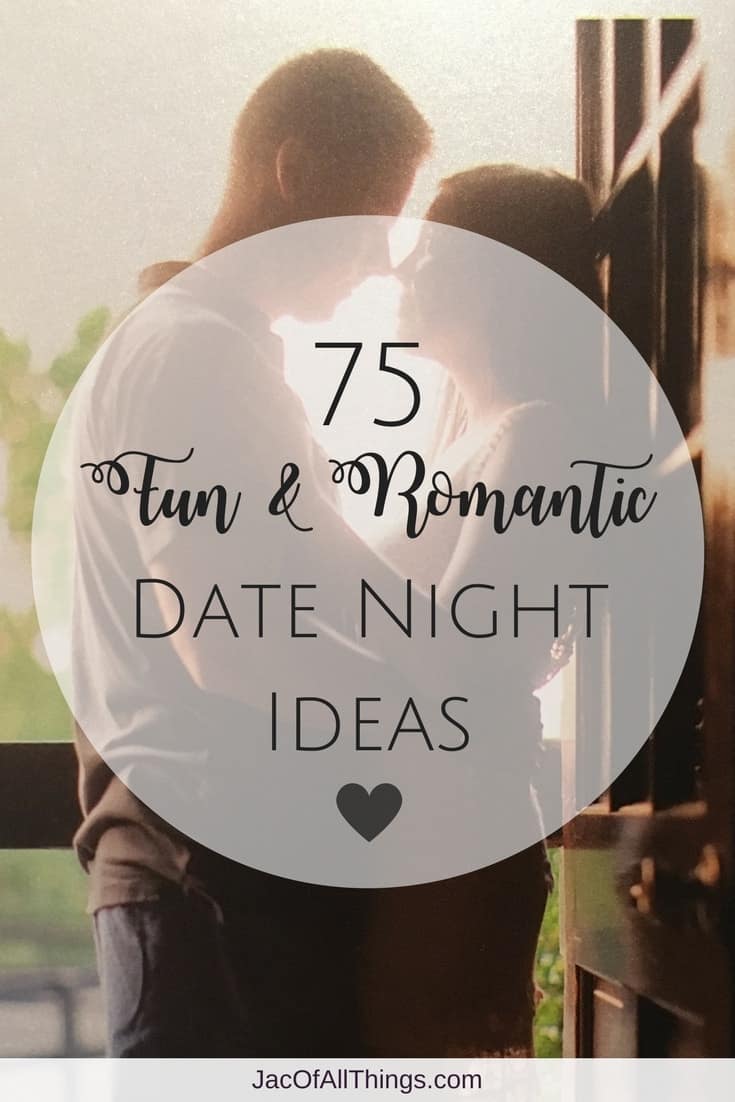 Disclosure: We are a participant in the Amazon Services LLC Associates Program, an affiliate advertising program designed to provide a means for us to earn fees by linking to Amazon.com and affiliated sites. I may earn money or products from any of the companies mentioned in this post. Purchasing through an affiliate link comes at no extra cost to you. Note that my recommendations are included because I think they are they are helpful and useful, not because of commissions I make if you decide to buy something.
75 Fun and Romantic Date Night Ideas
Plant a tree outside. (And take a picture of you next to it each year to watch you grow together.
Build a house together through your local Habitat for Humanity.
Take a dance class together.
Get artistic and take a glass blowing course together.
Visit a local brewery for beer tasting.
On a snowy day, grab some sleds and find a big hill for some sledding.
Go horseback riding together.
Go apple picking at your local orchard.
Team up together and attend a trivia night at a local restaurant/bar.
Pick a food that you have never tried and either make it or go to a local restaurant to try something new together.
Have a bon-fire outside and cook up some s'mores.
Cozy up together at the movies.
Take your date to the water and go kayaking together.
Go to an adult arcade like Dave and Busters.
Watch the sunrise together.
Book a couple's massage together.
Go to a haunted house/haunted trail together. (Perfect for October dates.)
Test your creative skills and do a paint-and-sip class together.
Visit a book store together and cozy up together browsing through books.
Work on your problem-solving skills together at an Escape room.
Make an awesome jar. Write out all of your accomplishments and things you are proud of on popsicle sticks. Put them in a decorated mason jar and keep them out as a reminder of all the great things you've achieved in life.
Visit a planetarium and stare at the stars.
If your alma mater is close, visit and walk around like you are in college again.
Go skiing or snow shoeing together.
Do a jigsaw puzzle together.
Pack some food and drinks to go and grab a blanket for a picnic together.
Volunteer together at a soup kitchen.
Go indoor skydiving together.
Attend a craft class together.
It's easy to say "I love you" but it's more important to actually show it! Read this post on my favorite ways to show love to the man in your life: 23 Ways to Show Love to the Man in your Life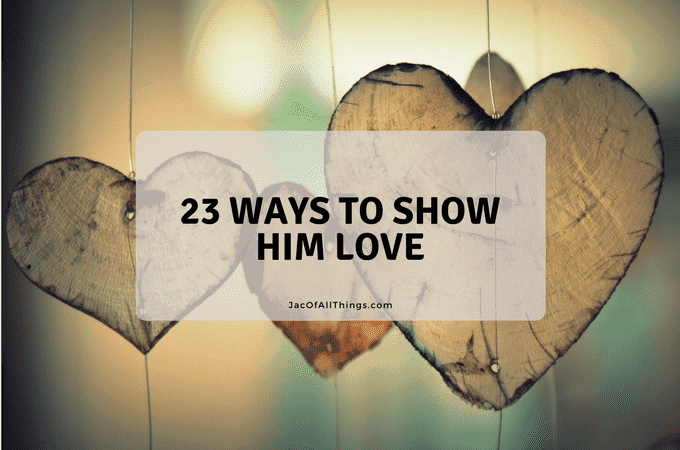 Have some fun at your local Casino.
Take your relationship to new heights at a ropes course.
Take a tour of a local museum.
Go to a drive-in movie together.
Take your date to the water with a dinner, drinking, and dancing cruise.
Shoot some pool together at a local restaurant or bar.
Go to a local winery and do wine tasting.
Visit a local farm and pick berries together. (Then make a fun dessert to enjoy with your freshly picked berries!)
Attend a local high school or college play.
Show each other your roots and cook a family recipe together.
Have some friendly competition and play a game of mini golf.
Take a yoga class together.
Stay inside and play a board, dice, or card game together. (My personal favorites are Monopoly Deal, Farkle, and Yahtzee.)
Go to a concert together. (Or find a free local one!)
Grab a blanket and some drinks and head outside for some drinks under the stars.
Take your date to the rinks and go ice-skating.
Want to give your love the ultimate gift? Put together your favorite date night ideas and give 12 months of dates. Read my post here for more details: 12 Months of Date Nights: Date Night Gift Idea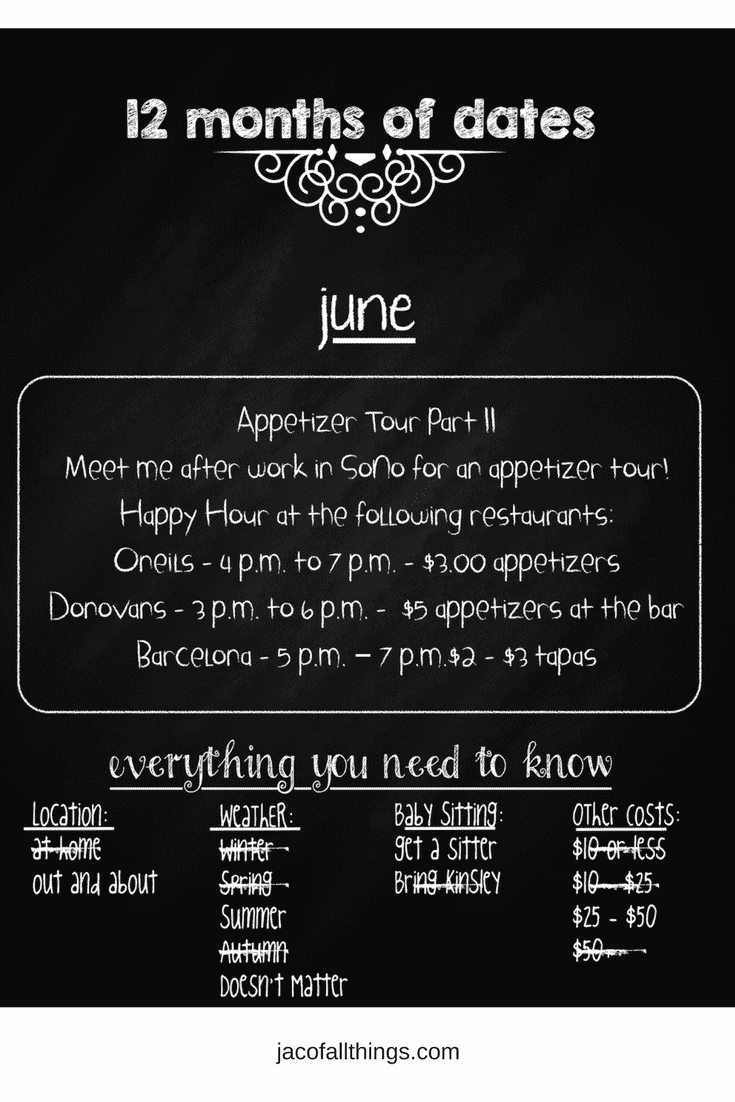 Go to a trampoline park together.
Do a mystery cooking challenge together – each buy ingredients for the other person to cook with and do a cook-off challenge to see who can come up with the best dish with the ingredients they were provided.
Play a round of tennis together.
Make a care package together to send to our troops.
Grab a Frisbee and play a round of Frisbee Golf at your local Frisbee Golf course.
Take a cooking class together.
Go to an antique or thrift store together. Pick out something you can restore together.
Go to your local high school or college sports game.
Take a walk on the beach.
Race each other while go-karting.
Dream about your future together. Share your dreams and your hopes for the next 5 years, 10 years, or longer. Create your dream life together. (And then put it into action.) (Check out this free printable on creating your dream life and turning it into reality!)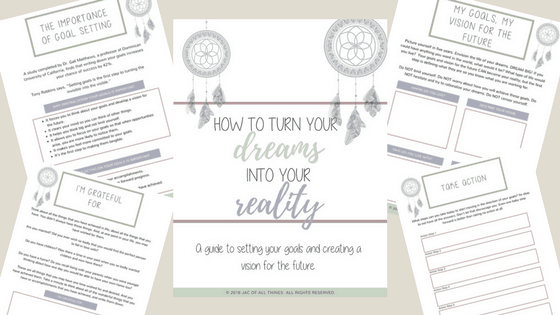 Grab a bite to eat at a local food truck.
Go on an Appetizer Tour (Hop between multiple restaurants during happy hour. Get an appetizer and/or drink at each place and move on to the next one.)
Create a scavenger hunt to do on a group date. Each couple has to find the list of items and the first couple to complete, wins!
Have a spa night at home – take a bath, give massages, put on masks.
Visit your local farmer's market.
Sing together at karaoke night.
Make a time capsule together. Write notes to each other to read in the future and add other fun reminders of your year.
Get active together and go indoor rock climbing.
Grab a bunch of toppings and make your own pizzas together.
Make your own cheese together.
Indulge in melted cheese and decadent chocolate at a fondue dinner.
What are your favorite ideas? Leave a comment below so we can add them to our list!
Daily marriage affirmations are also a great practice for a healthy marriage. Read my favorite 25 marriage affirmations here.
Surprise your love with a message of love! Send a love message to him to show him you care.
Receive Weekly Life Hacks and Practical Advice
If you want to be notified of future posts, be sure to sign up for our email notification list! You will receive a weekly email with the latest posts added to Jac of All Things, as well as a weekly "Did you know" tidbit of information or life hack to make your life easier. Simply provide your email address below. By using this form, you agree with this site's privacy policy.