I was first introduced to the world of affirmations when I was pregnant with my first child and going through a birthing course. They seemed funny to me and very unnatural. But, I took my "homework" seriously, and dove into reciting my daily affirmations. Once a day quickly became a few times a day, and I found an incredible amount of peace and comfort in my affirmations. Since then, my affirmations progressed and expanded to other topics. I yearned for the serenity that came along with my positive affirmations and could see a direct correlation to my mood and even outcomes in life. With my marriage being one of the most important relationships to me, I created daily marriage affirmations.
My marriage affirmations are an everyday reminder of the importance of my marriage and are key to fostering a positive, healthy marriage. I speak them in times of happiness, and in times of struggle. They are a daily reminder of what is important and help keep my marriage positive.
Below you can find more information about marriage affirmations and a list of my favorite 25 marriage affirmations.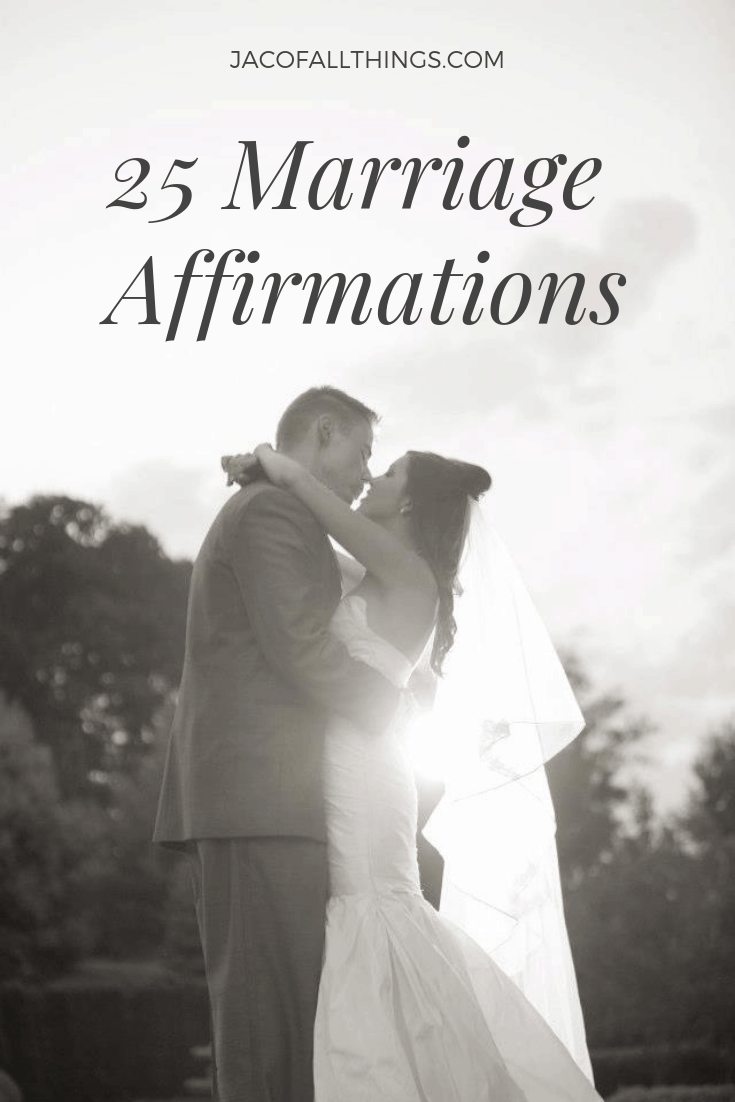 What is an Affirmation?
Affirmations are simple statements that impact the conscious and subconscious mind. They are short positive statements that help overcome challenges, self doubt, and negative thoughts.
Why are Marriage Affirmations Important?
Affirmations are a powerful and easy tool that allow us to turn our dreams, hopes, and desires into reality. Affirmations are a way of us reprograming the subconscious brain to believe certain things about the world.
Think about a time when you went into something with a positive mindset – I bet you were more likely to succeed than if you went in with negative thoughts. Over time, daily affirmations replace negative thoughts, self doubt, and challenges with positive believes (and truths).
Marriage affirmations are important for those who desire a stronger connective to their marriage. They are a daily reminder that you chose your marriage for a reason, and that your marriage can conquer all things.
Some may ask if marriage affirmations are only for those struggling with their marriage or looking to restore their marriage. They are for everyone. They have no limit.
Think about this…If every day you wake up and say "I'm going to have a great day", chances are you will. Instead if you wake up and start your day saying "I dread today. Today is the worst", you have already set a negative tone in your conscious and subconscious mind. (And will likely have a day filled with negativity, self-doubt, and challenges.)
Now think about your marriage as your day. Can you imagine if you remind yourself how amazing your marriage is, what a positive impact that will have on your life? Even if you are having struggles in your marriage, or your marriage is currently in a funk, your positive thoughts and words will impact your marriage more than you think.
How Do You Use Marriage Affirmations?
Affirmations are intended to be used daily. How each person uses affirmations though may vary.
You can speak your affirmations aloud. (Either reading from a list, listening to a recording and repeating after, or go by memory.)
You can write your affirmations down each day.
You can write your affirmations on post-it notes and place them around the house to view throughout the day.
You can create a screen saver or computer background with your affirmations.
My favorite way to practice my daily affirmations is to listen to them on a recording and repeat after each one. This allows my brain to fully focus on my marriage affirmations without any disruption.
Download Recording of Marriage Affirmations to Repeat Aloud
As a bonus to all of my email subscribers, I have provided a free mp3 recording of the following marriage affirmations for you to listen to, and repeat aloud. Just pop in your ear buds and listen to these marriage affirmations daily.
If you would like to access these affirmations, simply fill out the form below and you will instantly receive your link to download. As a subscriber, you will receive one email per week from Jac of All Things that contains a weekly life hack or other tidbit of practical advice. (You can unsubscribe at any time.)
Download Recording of Marriage Affirmations
25 Marriage Affirmations to Say Daily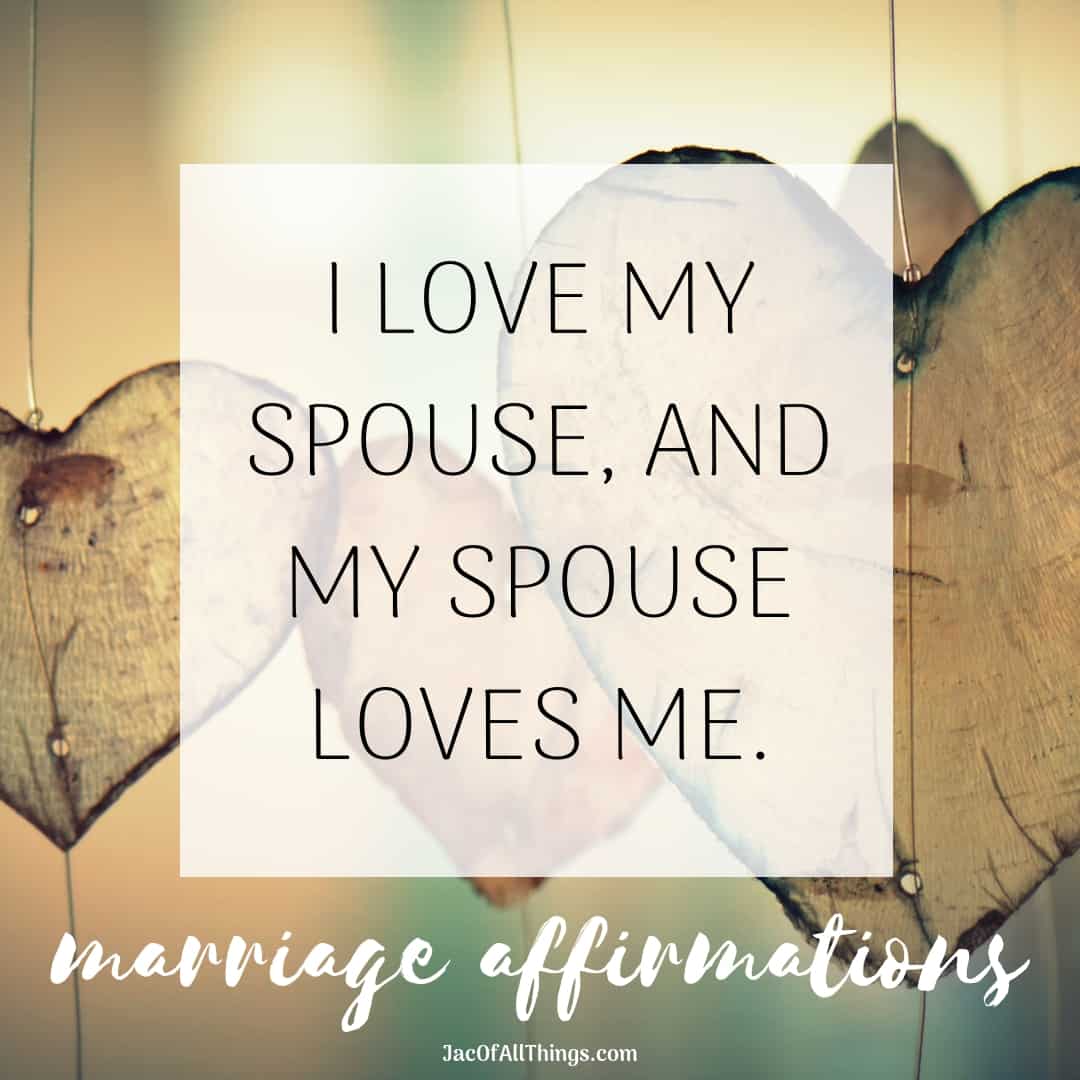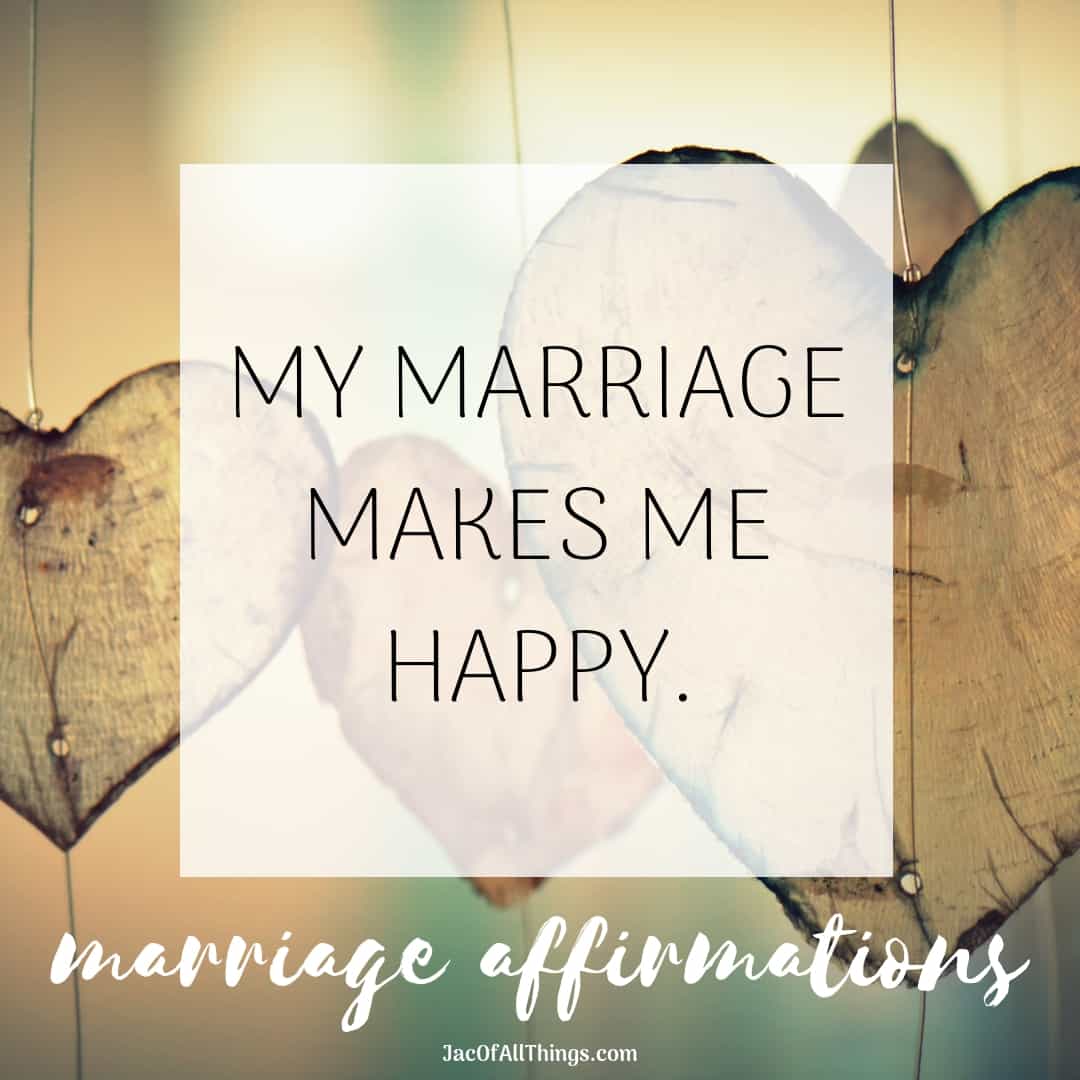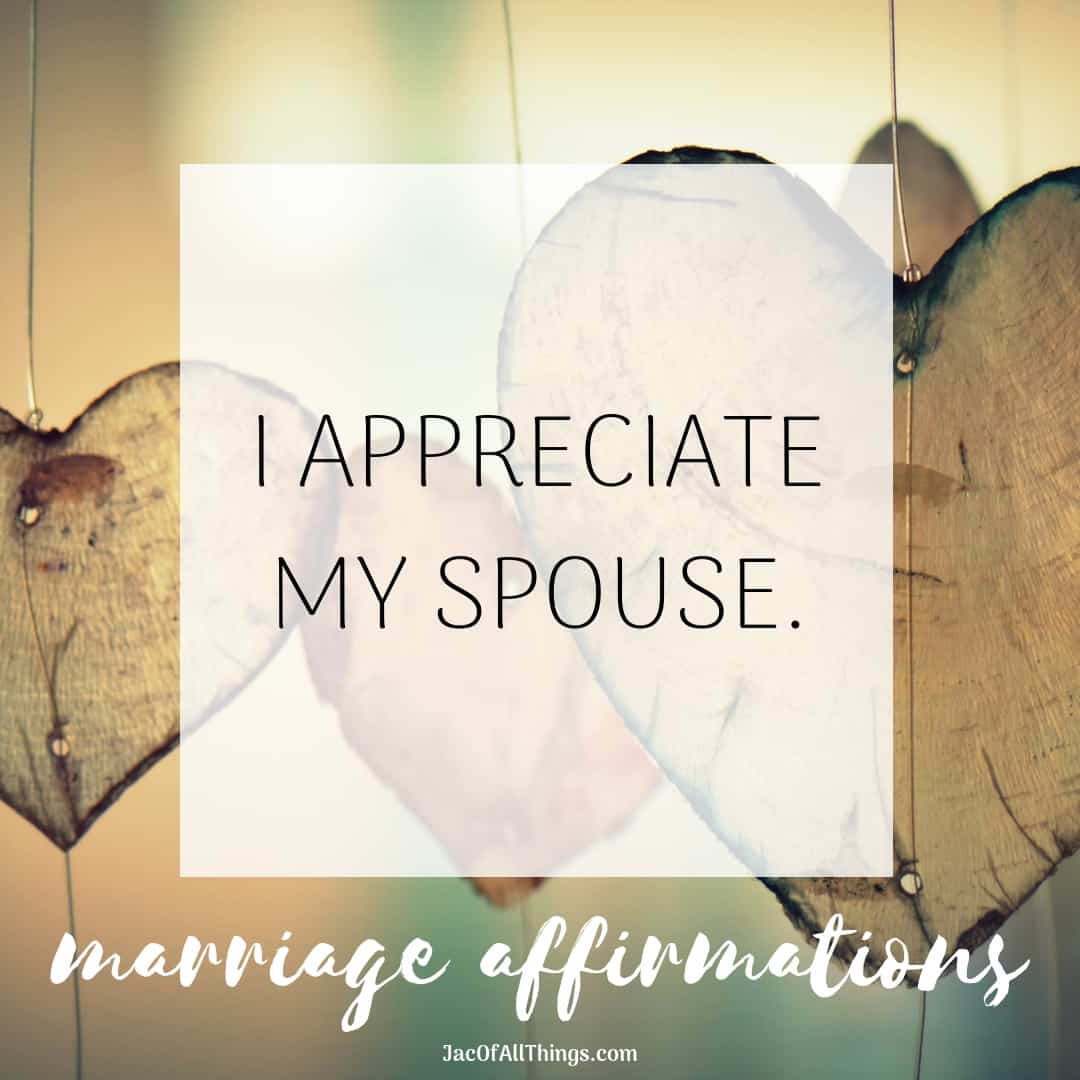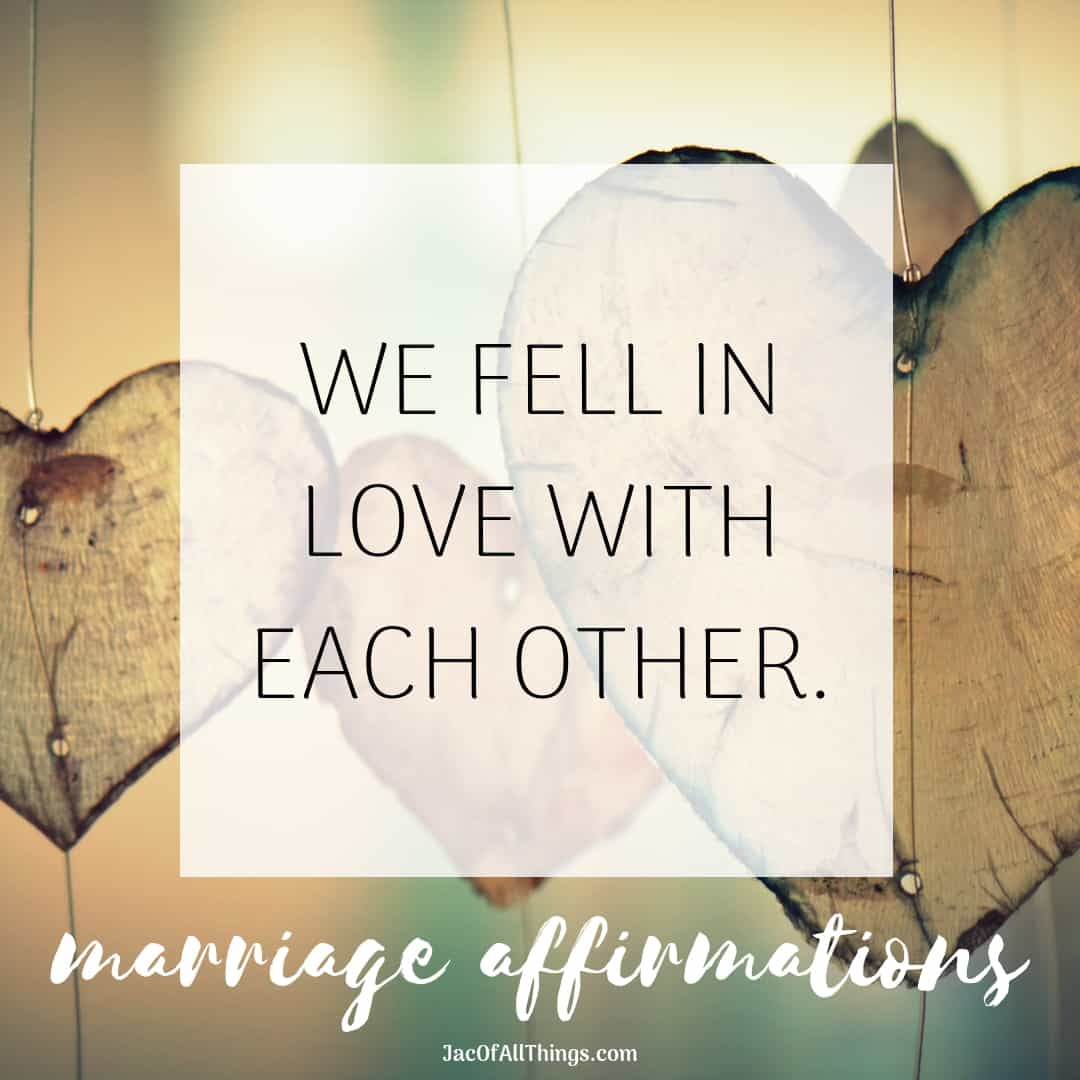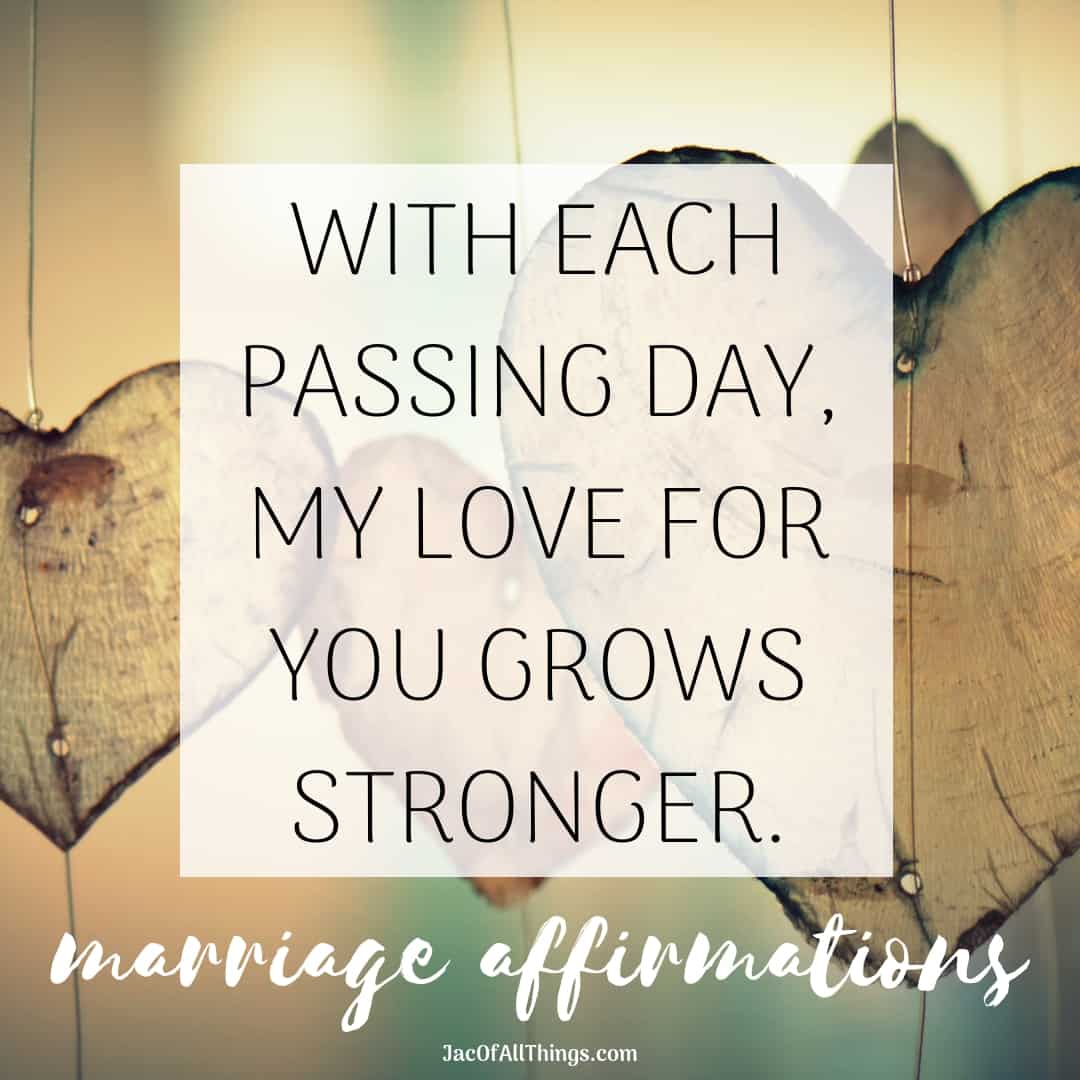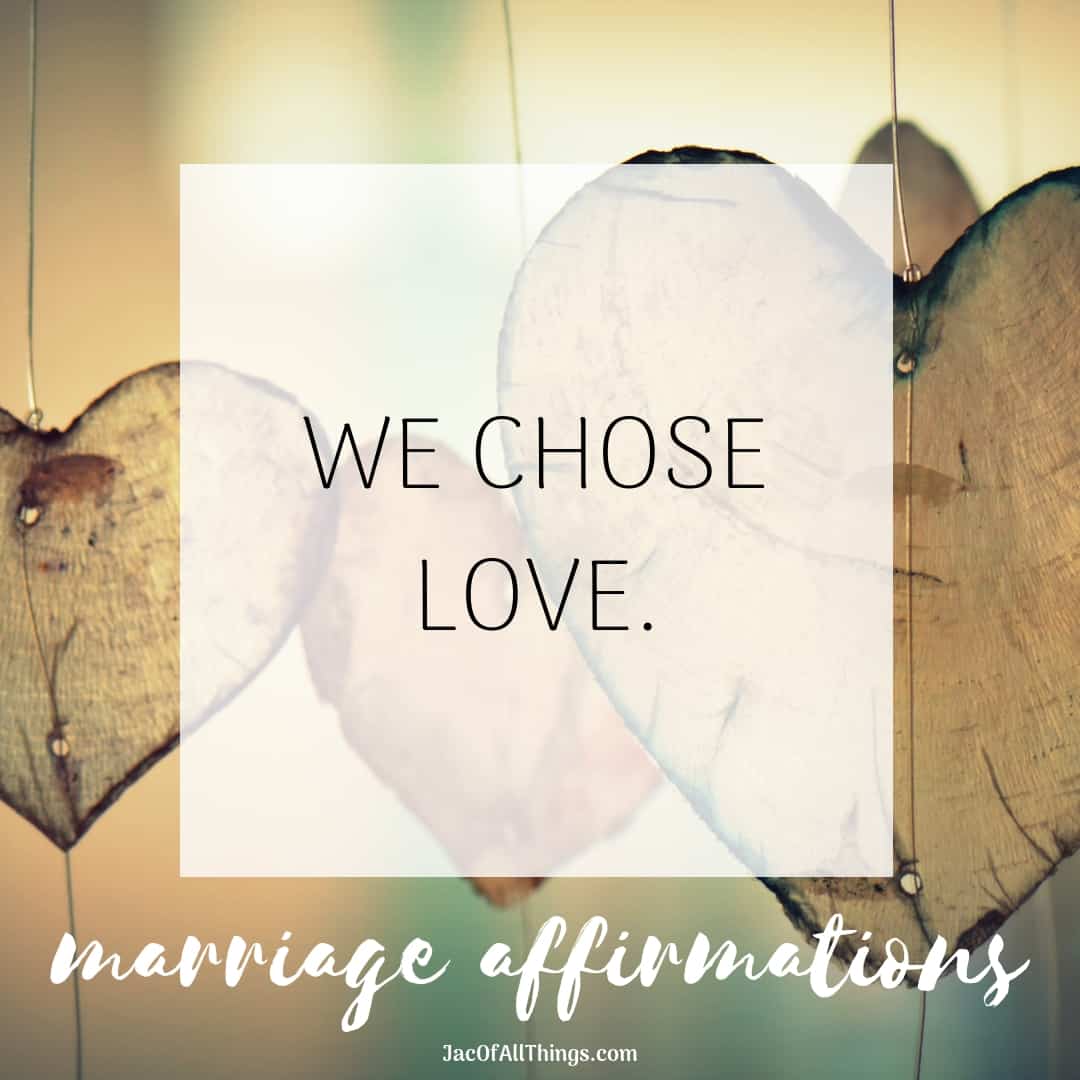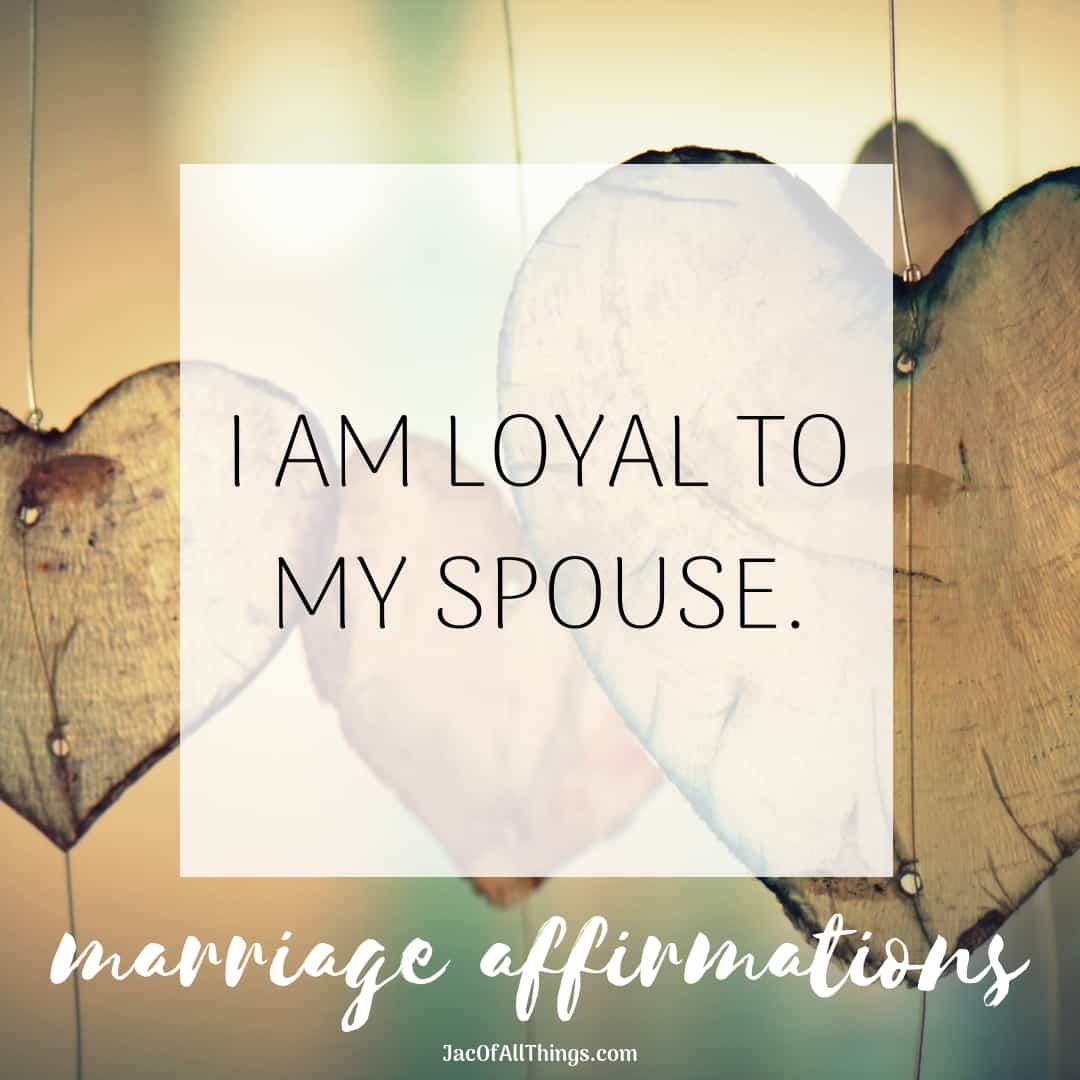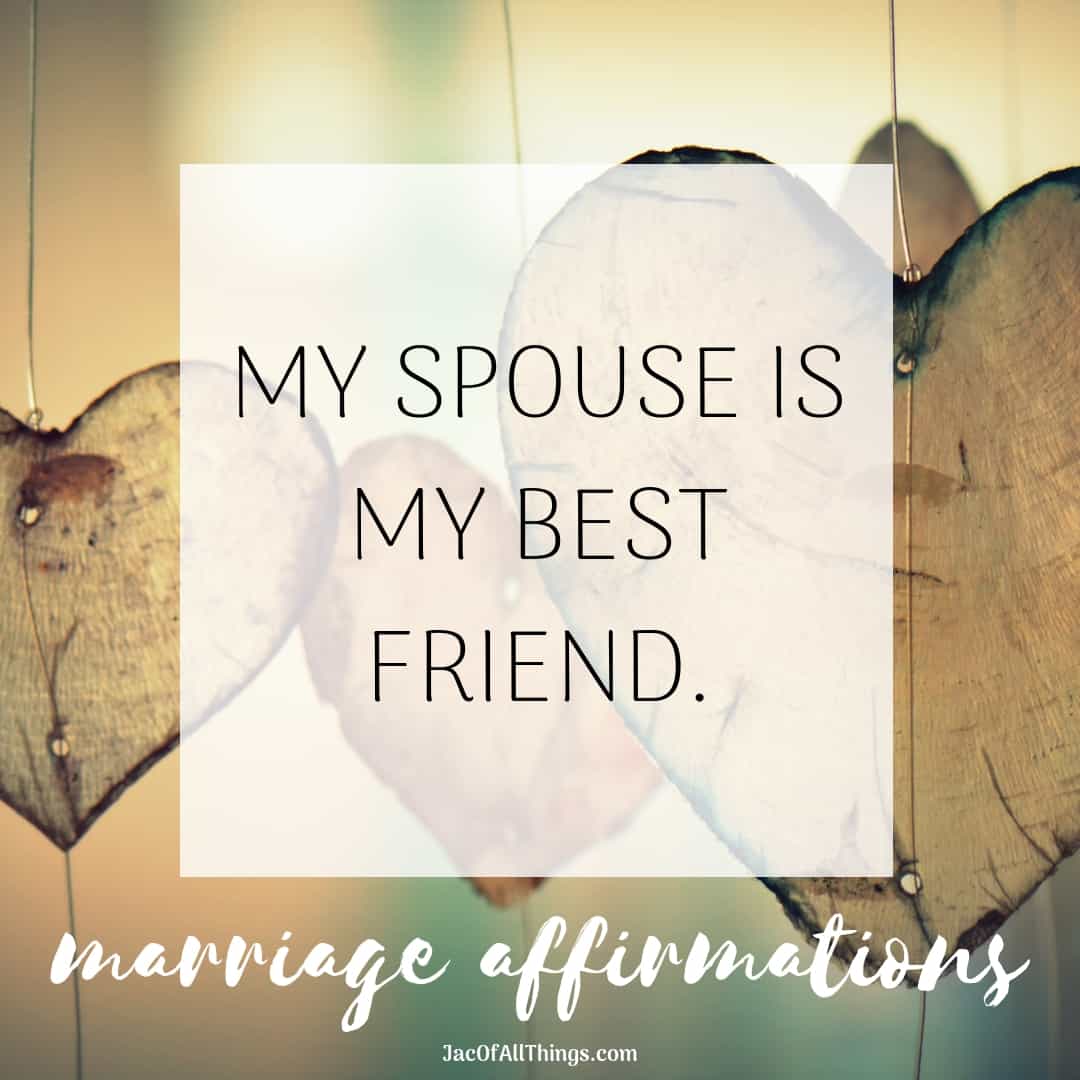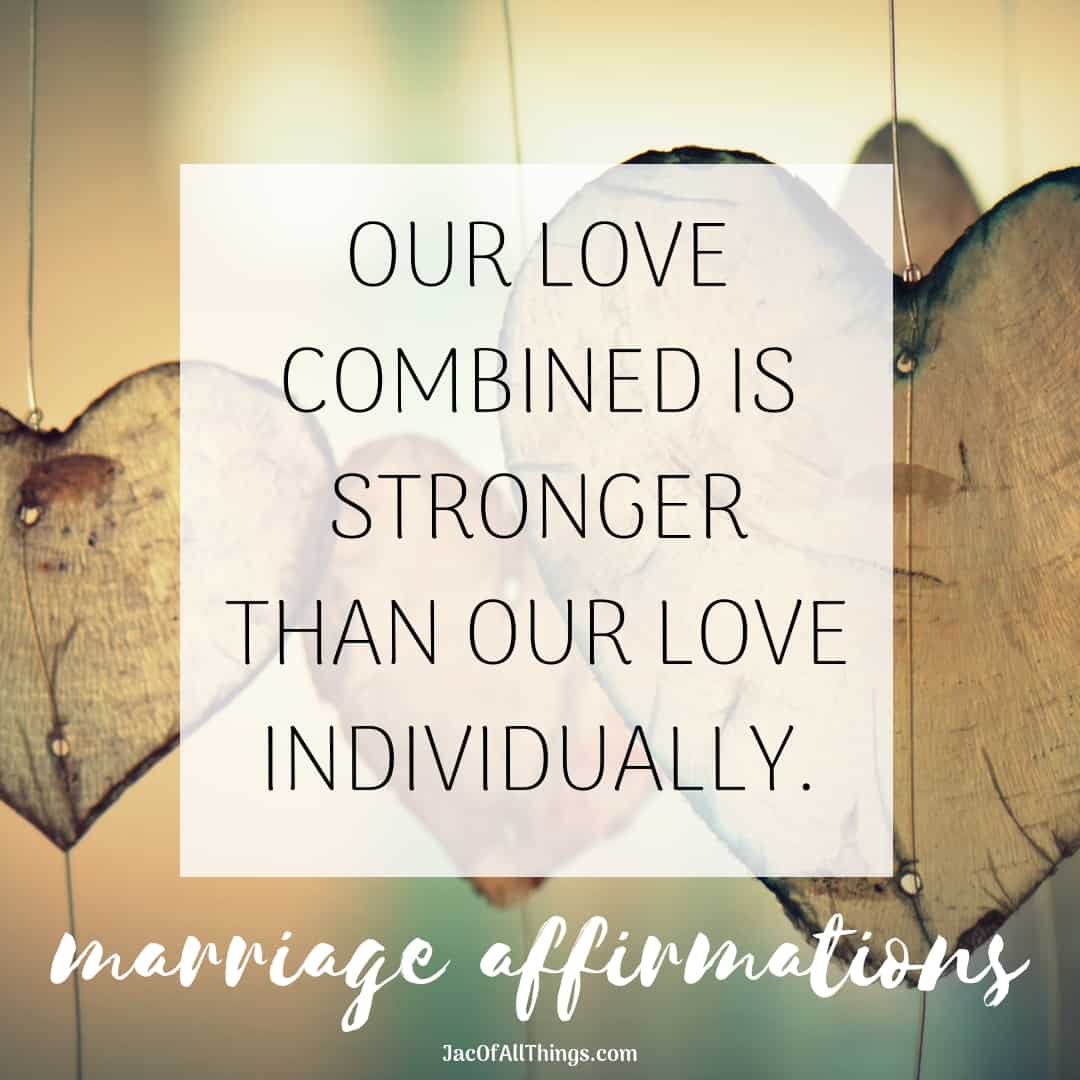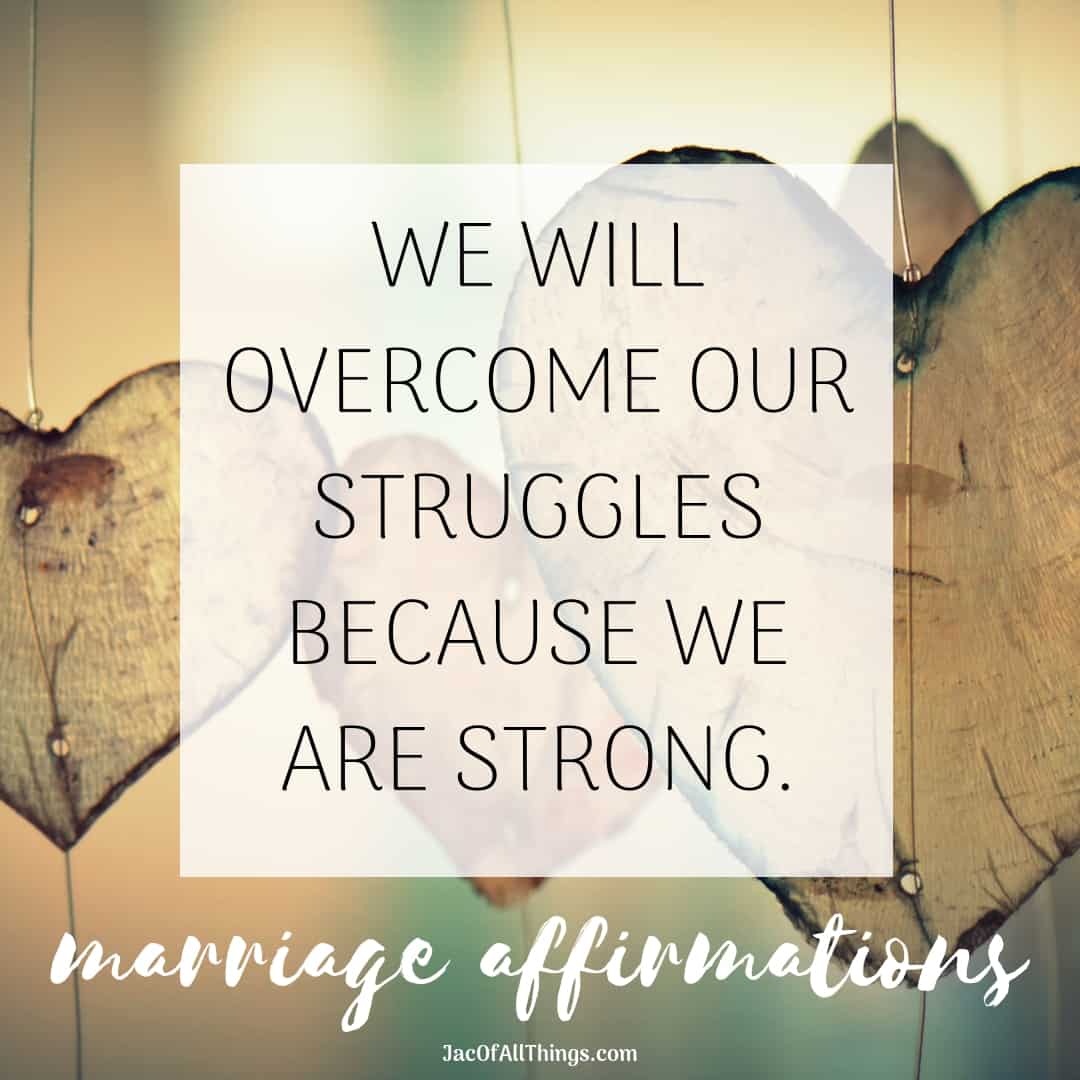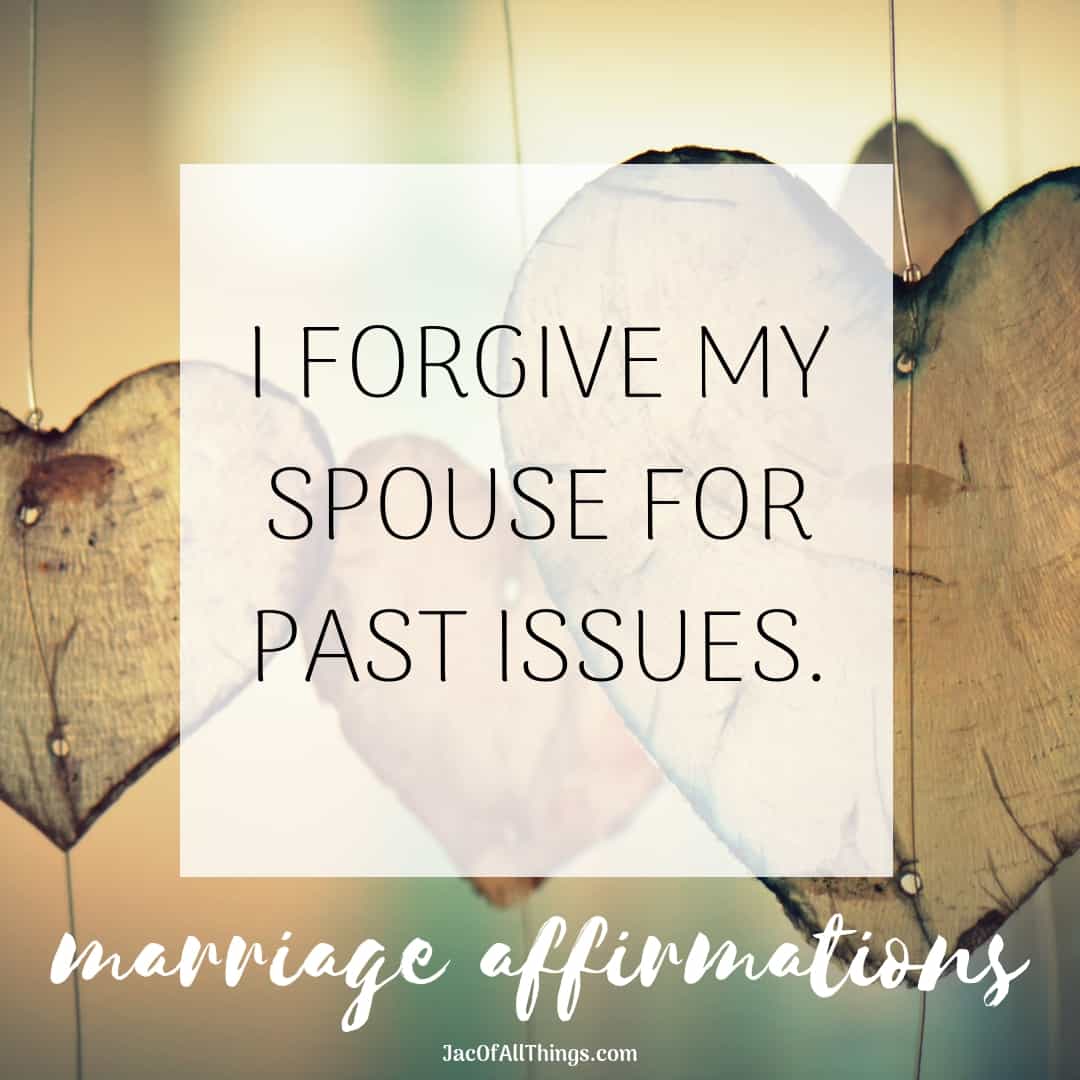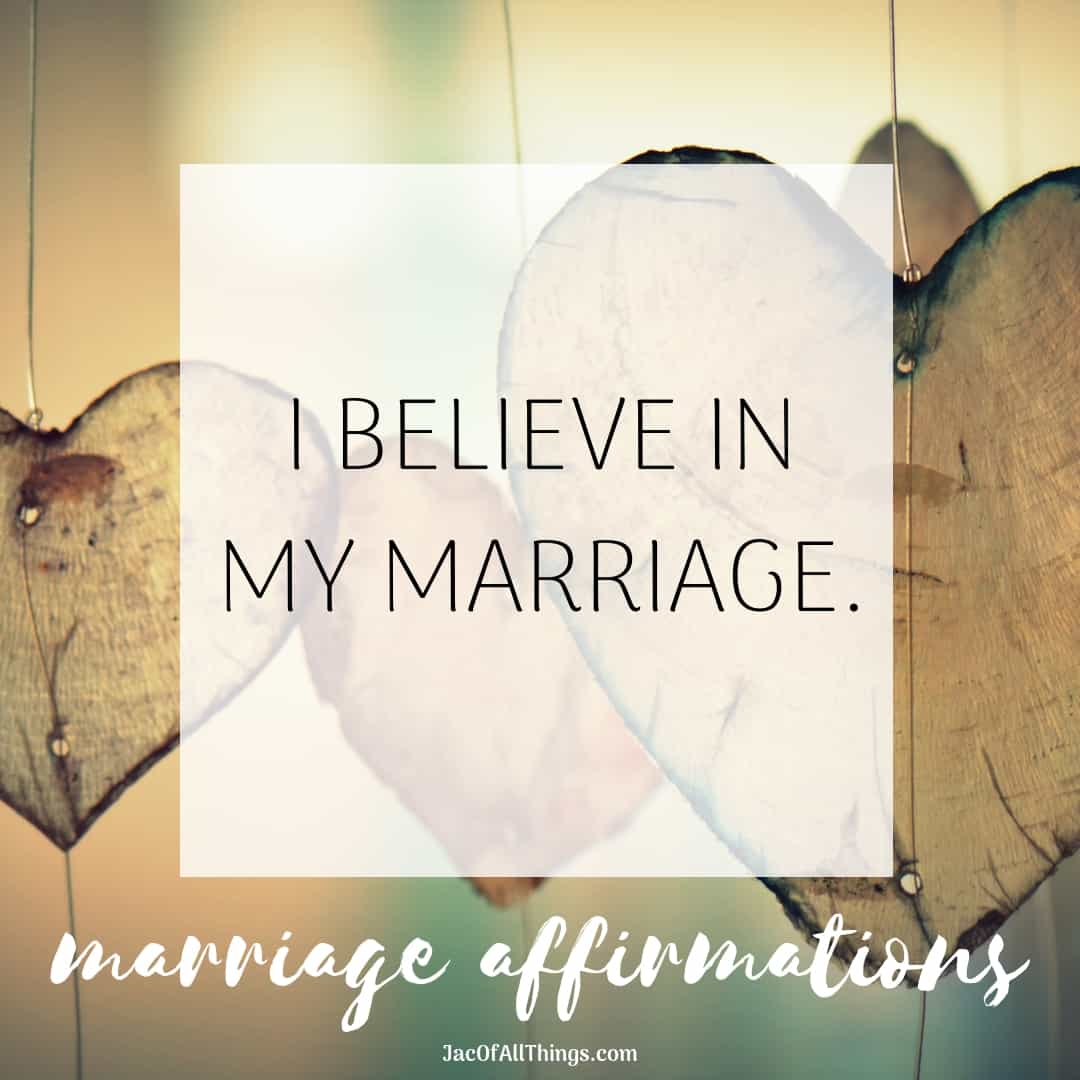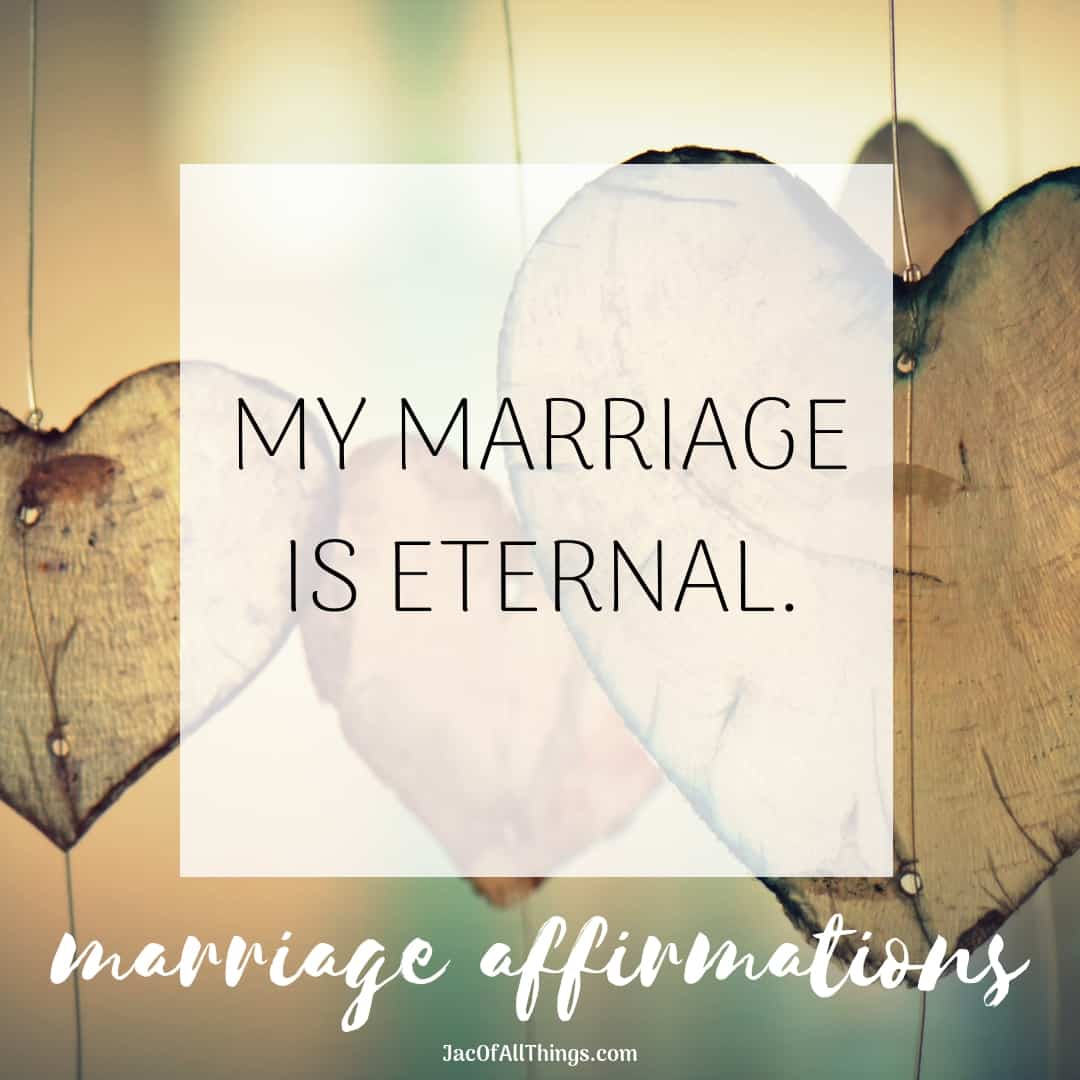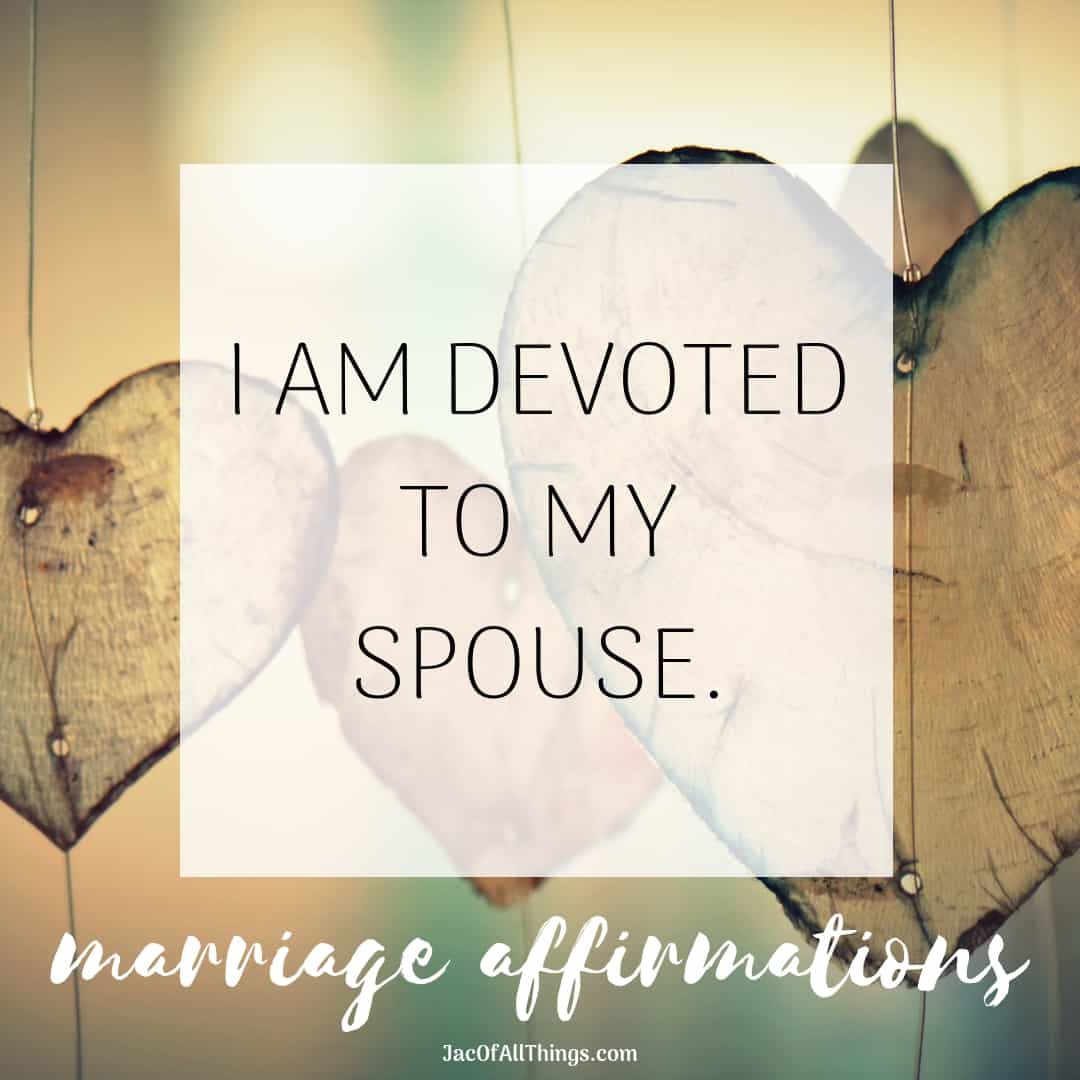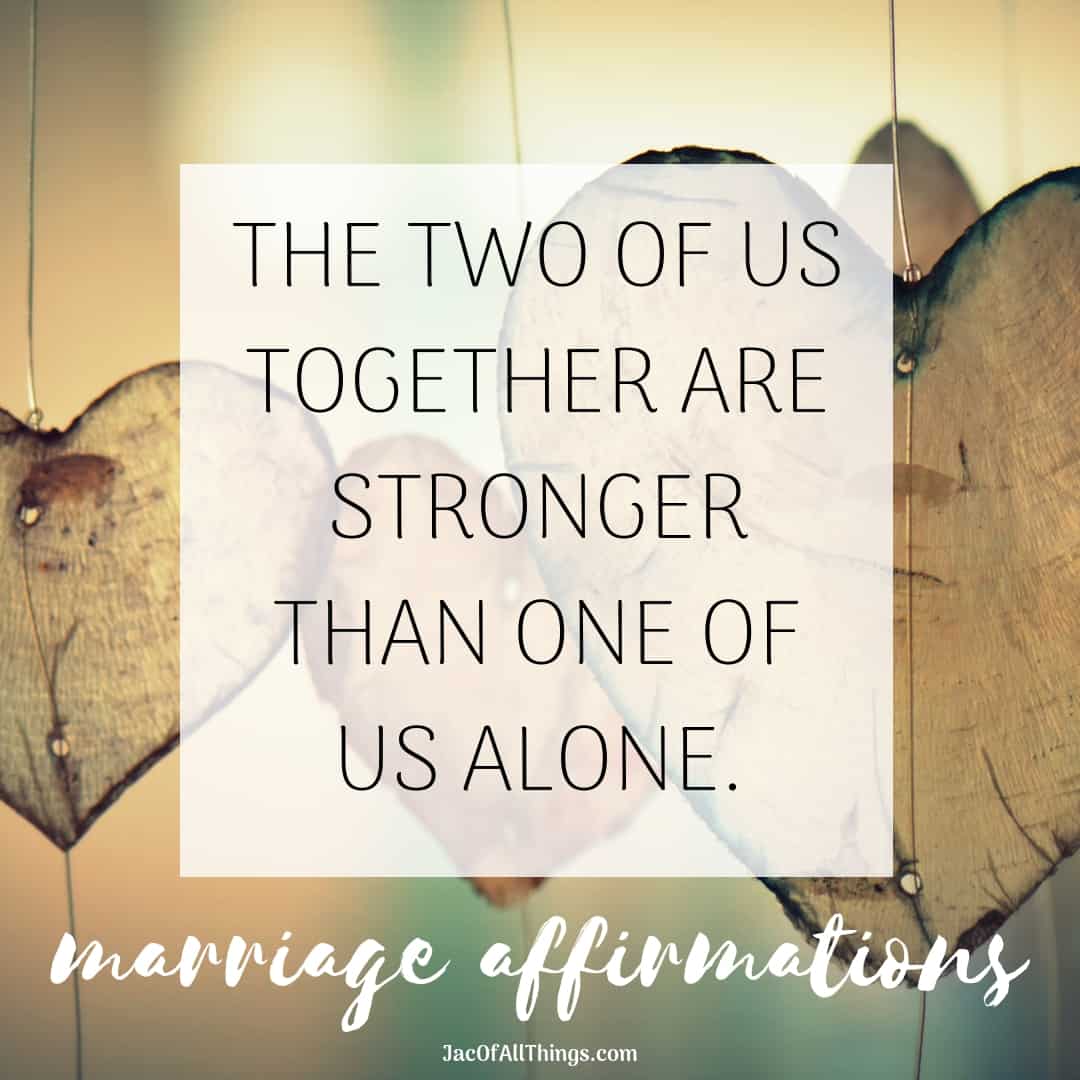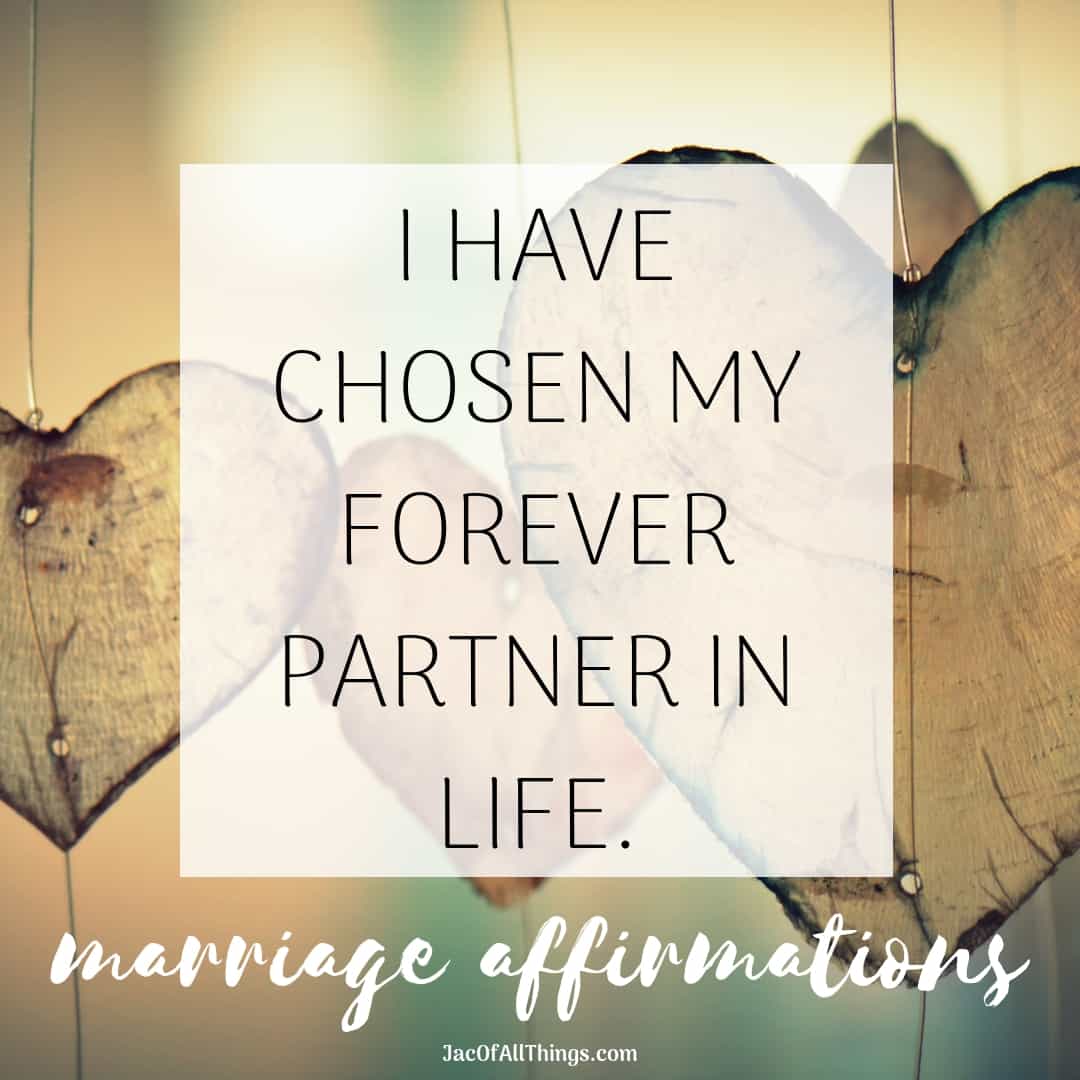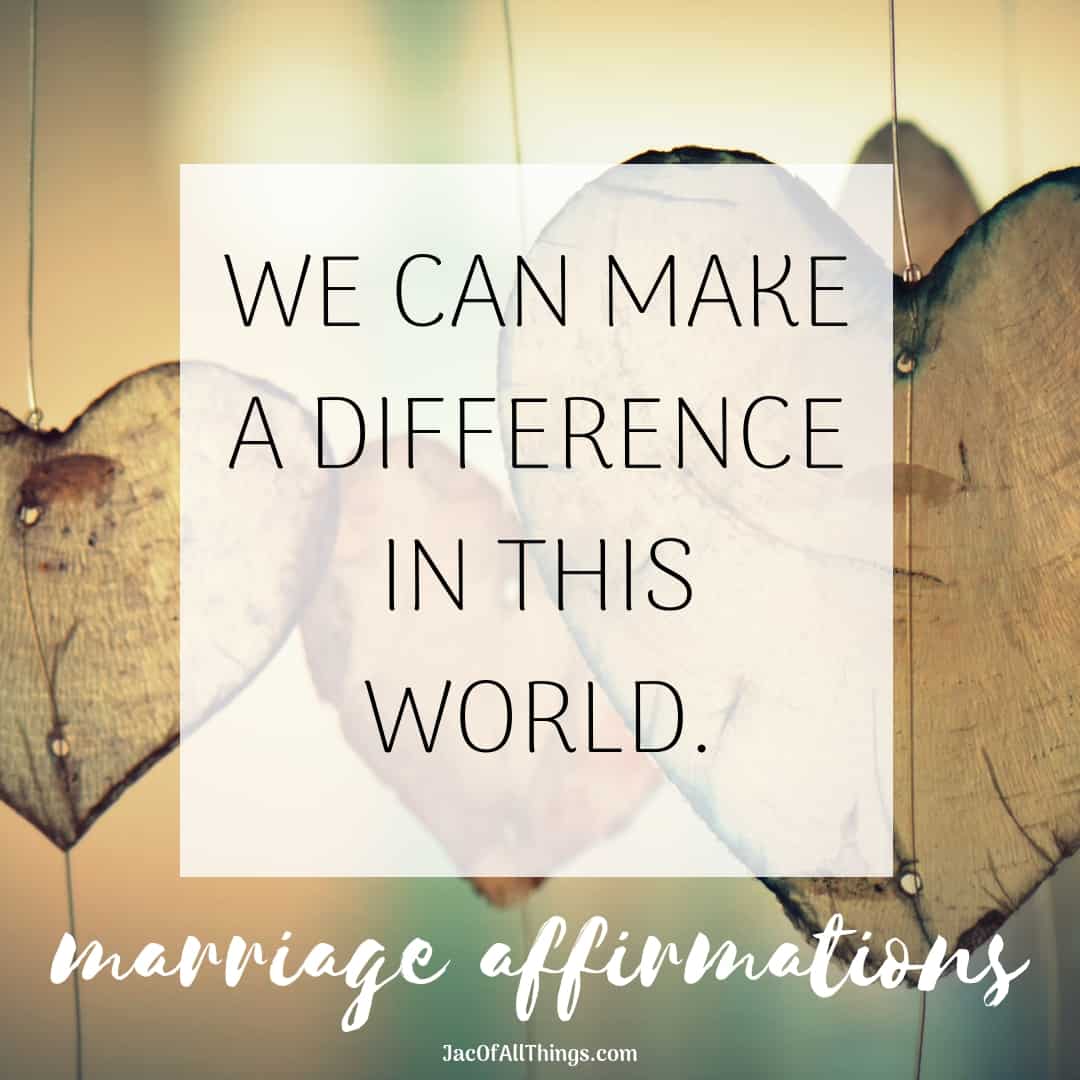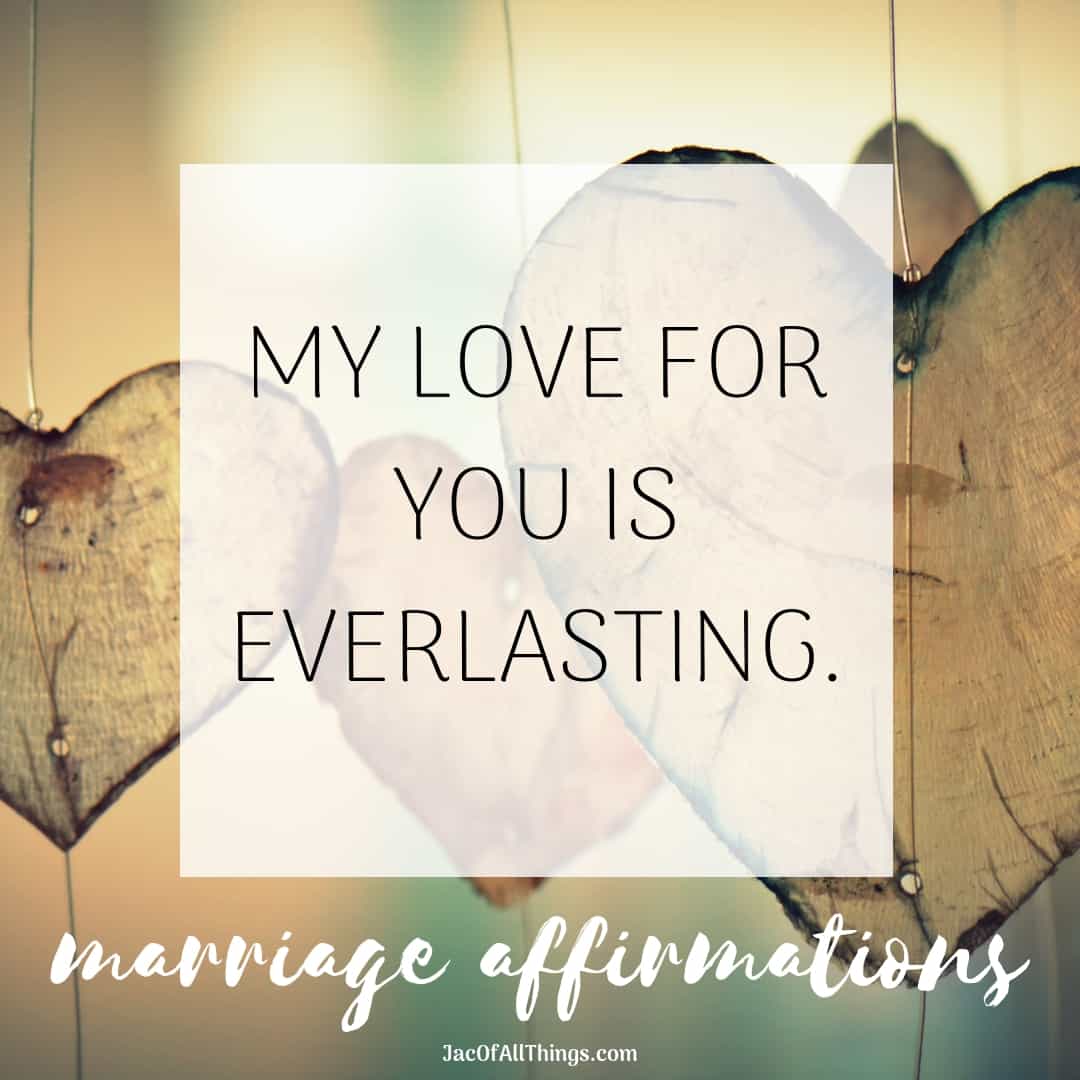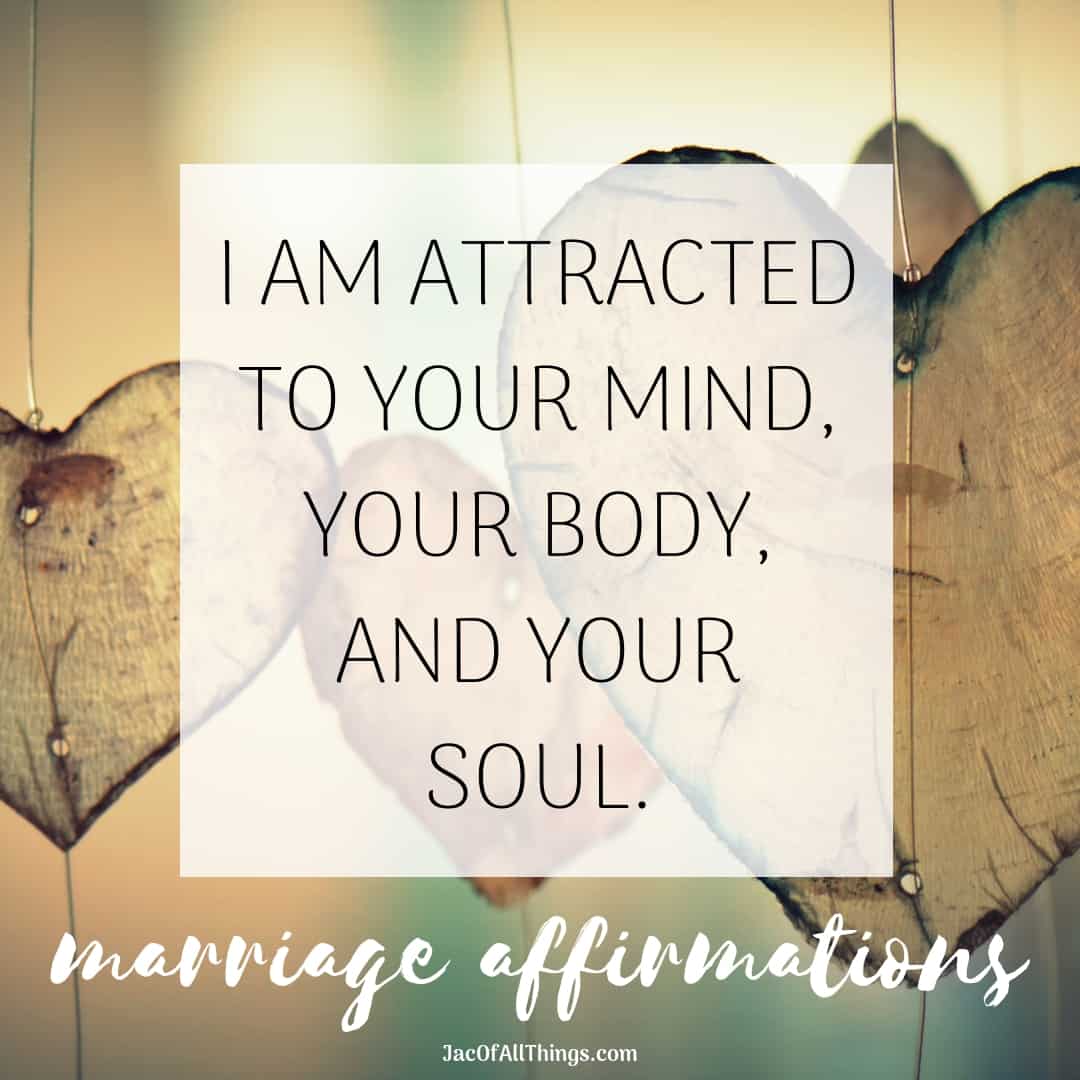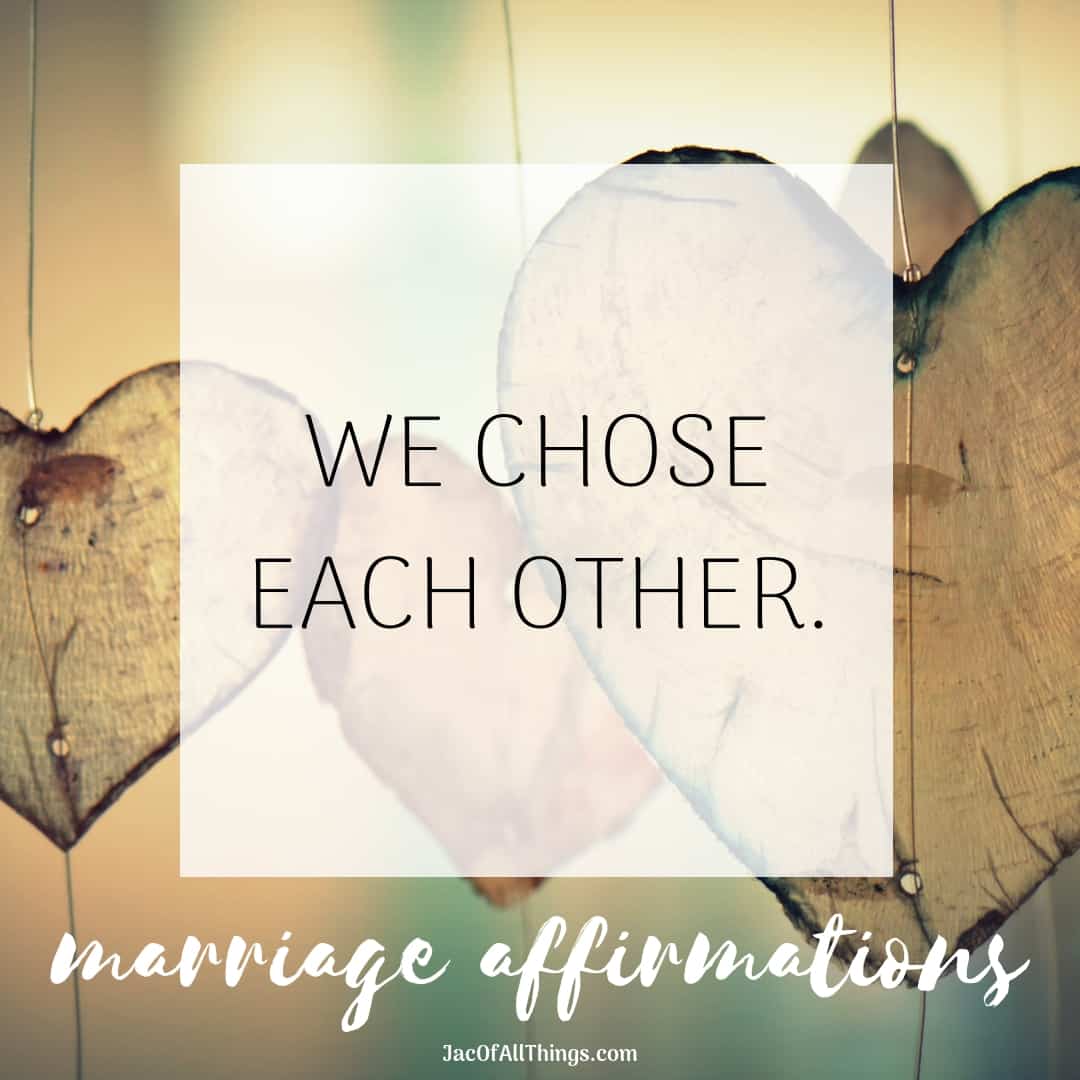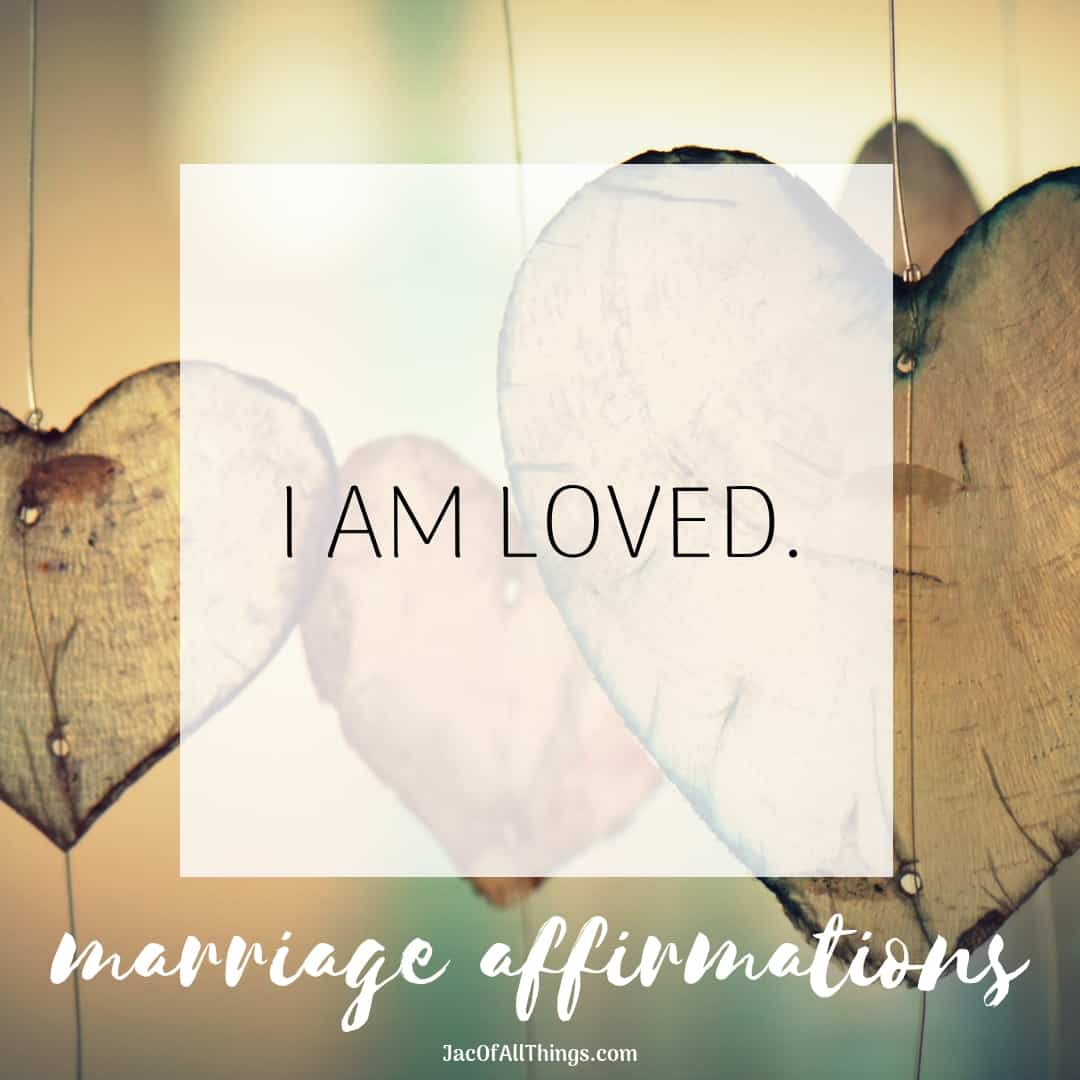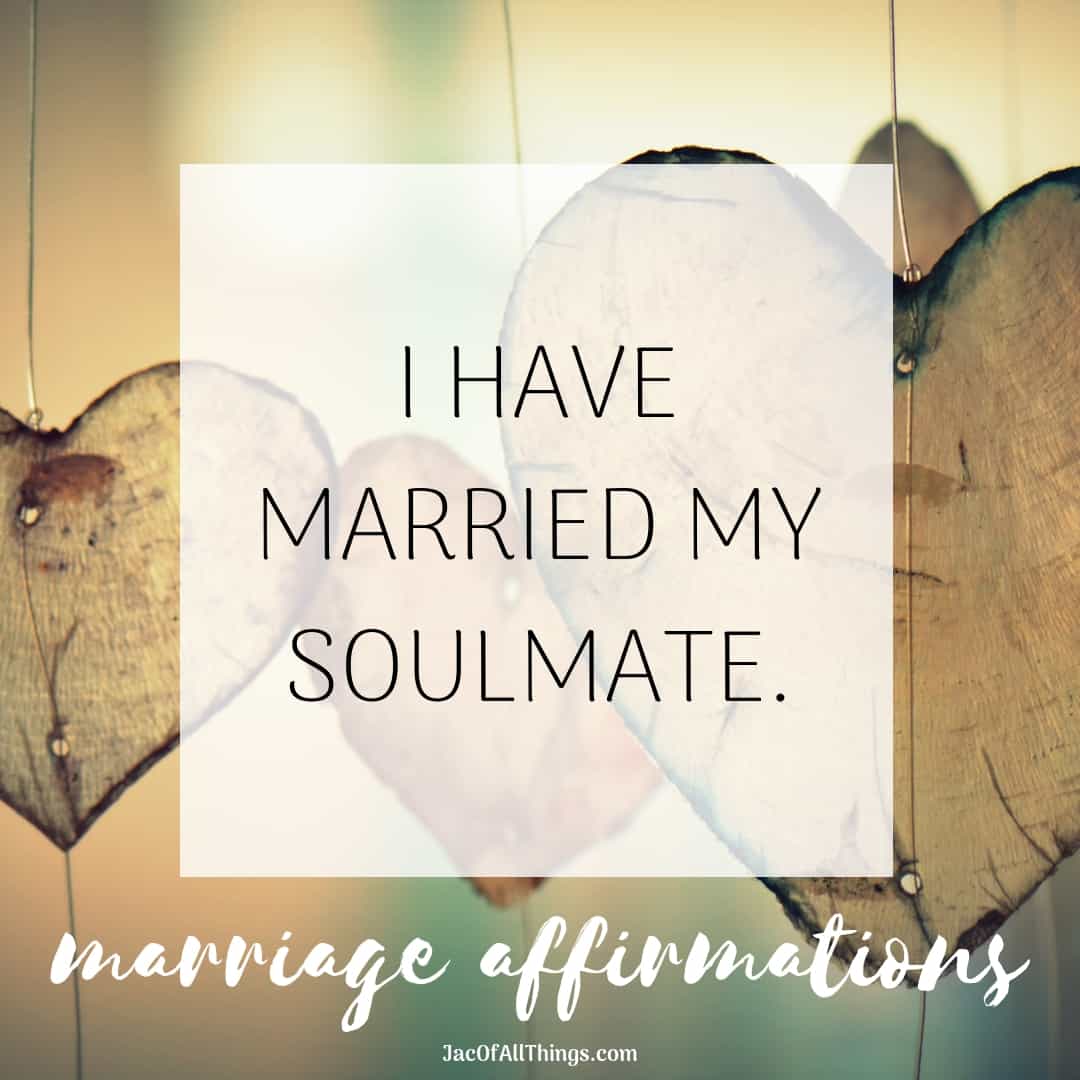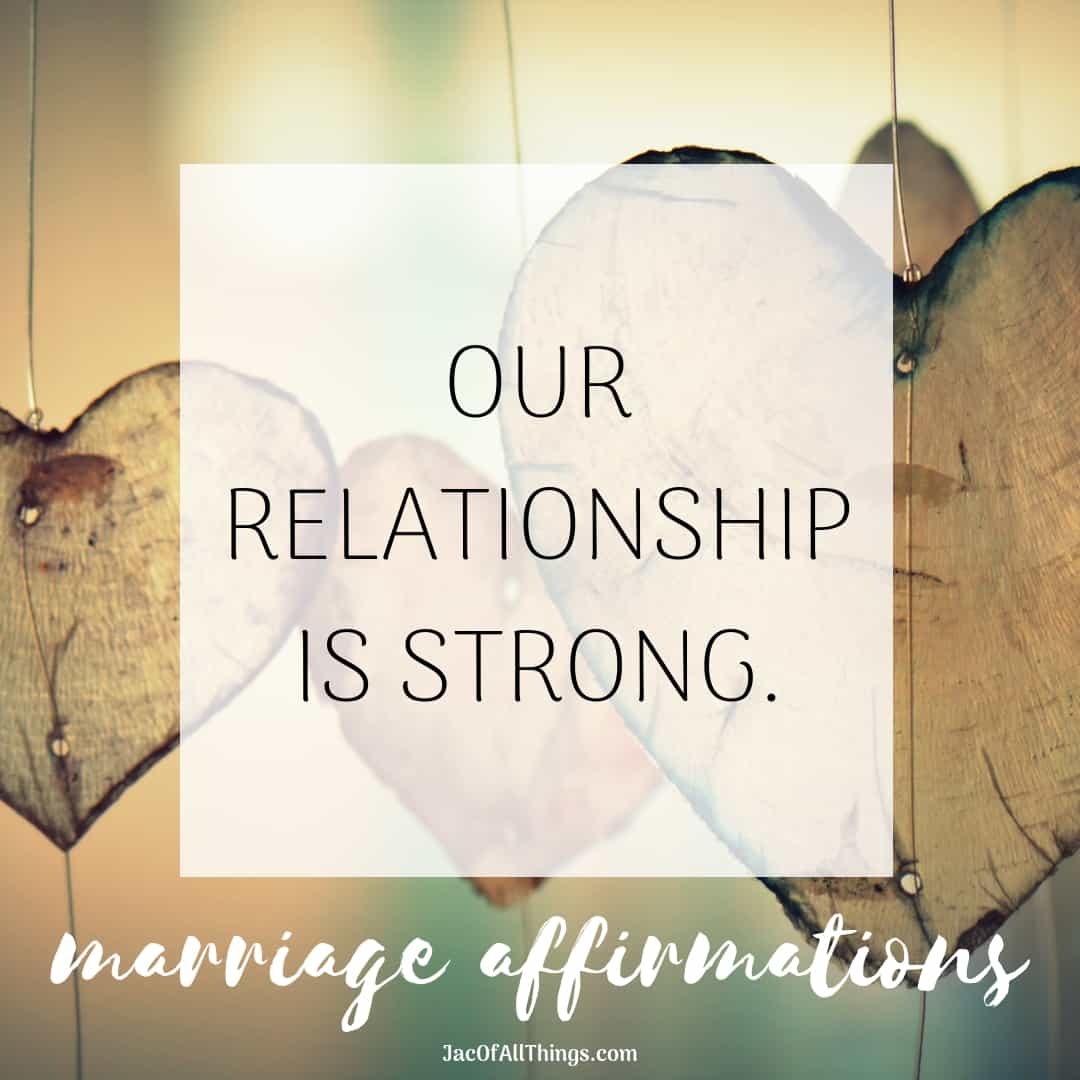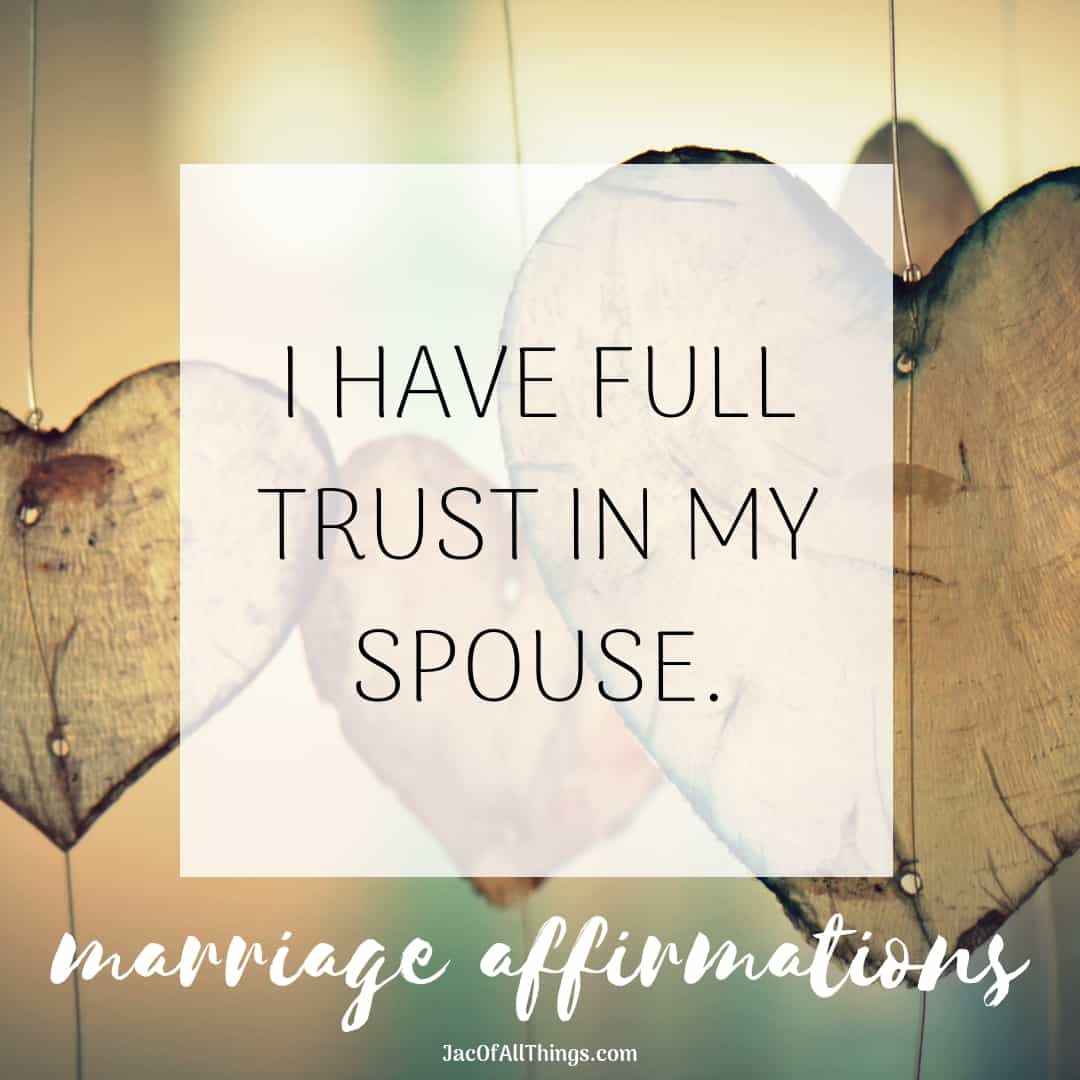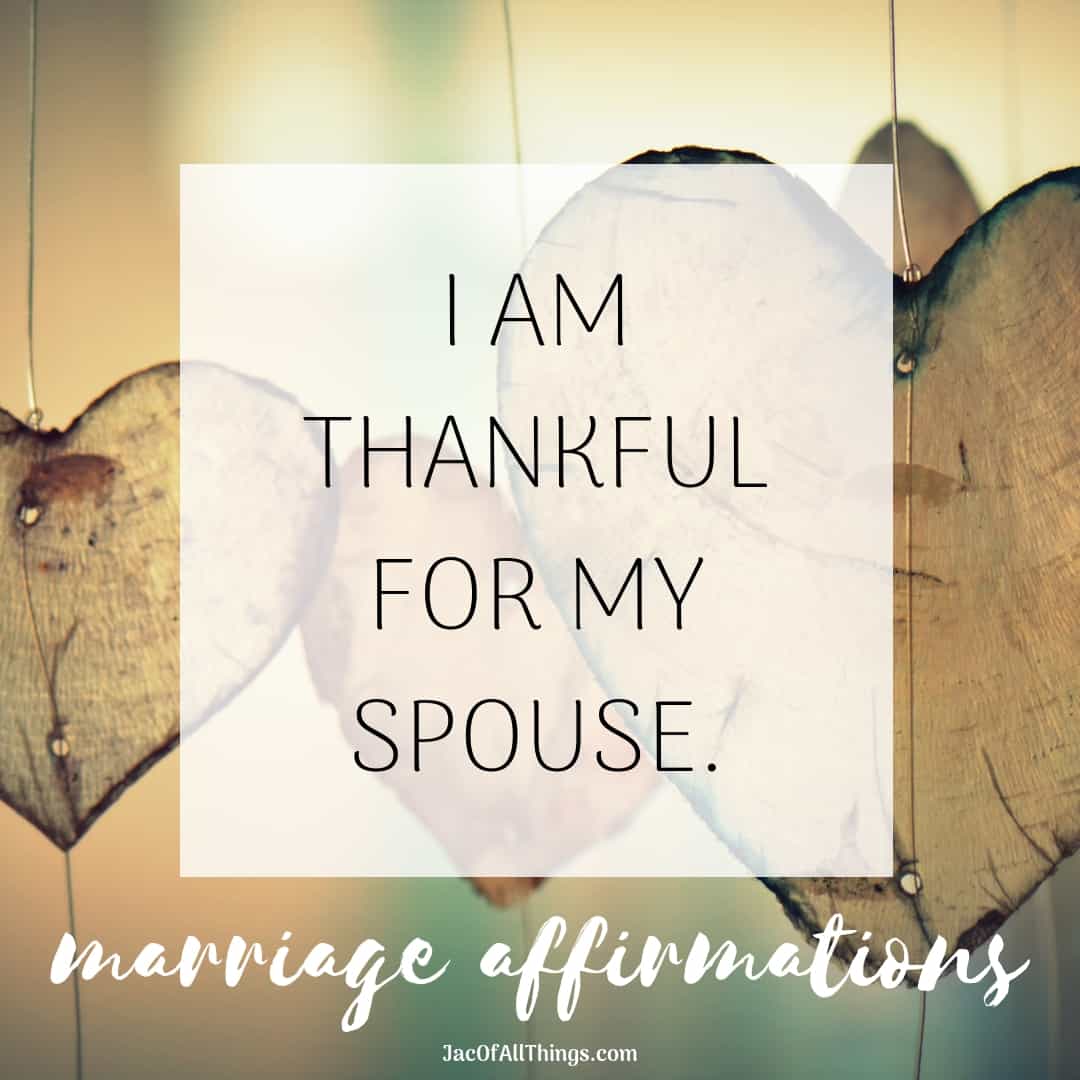 Receive Weekly Life Hacks and Practical Advice
If you want to be notified of future posts, be sure to sign up for our email notification list! You will receive a weekly email with the latest posts added to Jac of All Things, as well as a weekly "Did you know" tidbit of information or life hack to make your life easier. Simply provide your email address below. By using this form, you agree with this site's privacy policy.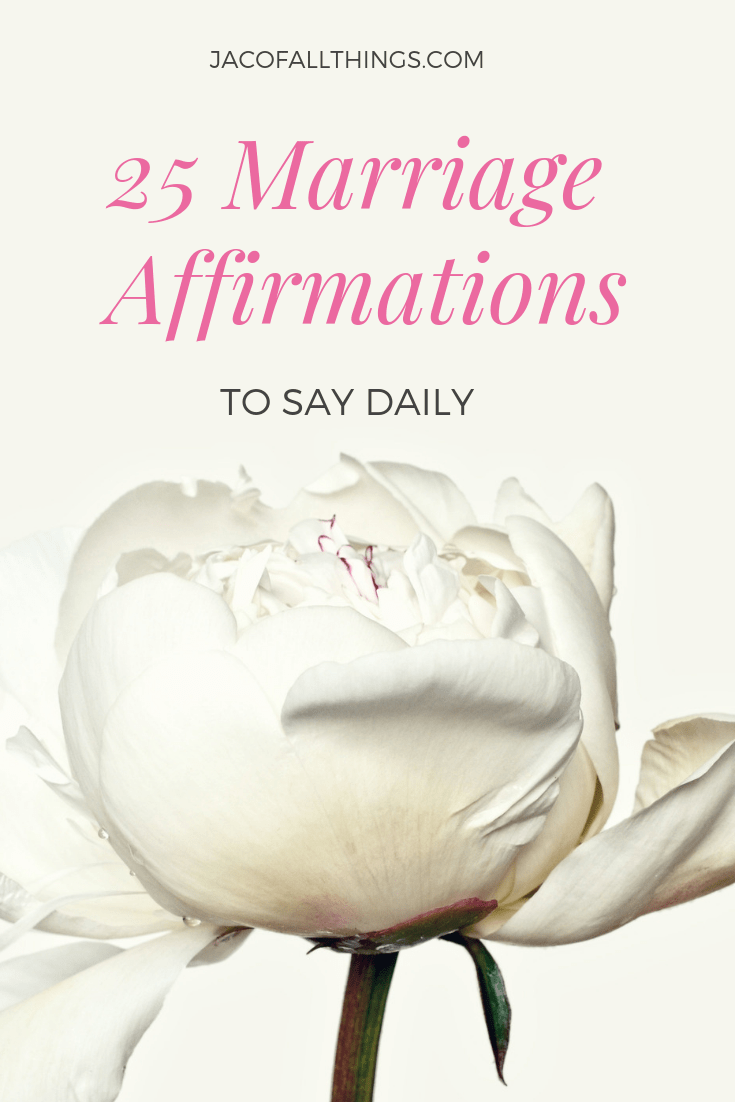 Receive Weekly Life Hacks
Subscribe to receive exclusive life hacks and practical information sent directly to your inbox! By using this form you agree with this site's privacy policy.