How to Show Love to Your Husband, Boyfriend, or Man in Your Life
"Love is a verb. Without action it is merely a word."
~ Author Unknown
Piglet: "How do you spell Love?"
Pooh: "You don't spell it, you feel it."
~ Winnie the Pooh
"Little children, let us not love in word or talk but in deed and in truth"
~ 1 John 3:18
Those three little words, "I love you" are special and powerful. But it's just as important to show love through action in ways that are unspoken.
I challenge you to think about the ways you can show your husband, boyfriend, or man in your life that you love him. I've put together a list of my favorite ways to show my husband I love him. Make it a goal to pick a handful of items on the list below and practice how to show your love.
Do you have other ideas on how to show love to your husband? I'd love to hear from you in the comments!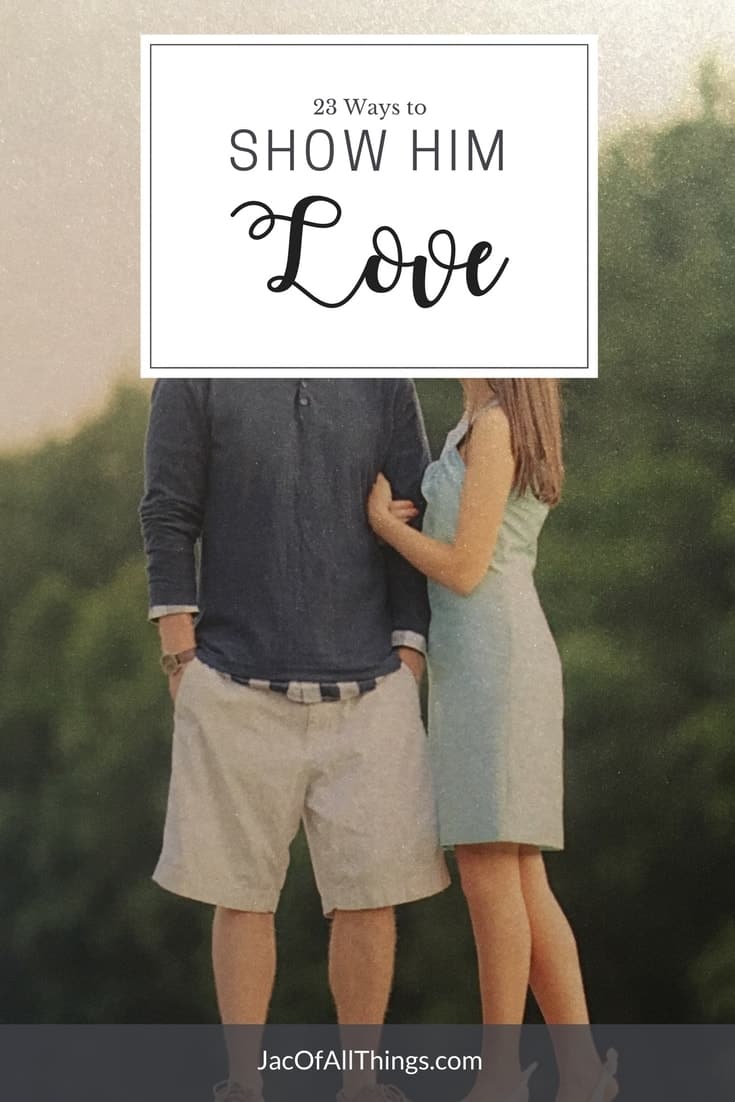 Disclosure: We are a participant in the Amazon Services LLC Associates Program, an affiliate advertising program designed to provide a means for us to earn fees by linking to Amazon.com and affiliated sites. I may earn money or products from any of the companies mentioned in this post. Purchasing through an affiliate link comes at no extra cost to you. Note that my recommendations are included because I think they are they are helpful and useful, not because of commissions I make if you decide to buy something.
23 WAYS HOW TO SHOW LOVE TO YOUR HUSBAND, BOYFRIEND, OR MAN IN YOUR LIFE
PRAY FOR HIM
I love the book "The Power of a Praying® Wife
" by Stormie Omartian, which walks you through the power of prayer in your marriage and provides you with sample prayers. One of my favorite prayers from her book is: "Make me a new person, Lord. Give me a fresh perspective, a positive outlook, and a renewed relationship with the man You've given me. Help me see him with new eyes, new appreciation, new love, new compassion, and new acceptance. Give my husband a new wife, and let it be me."
ACKNOWLEDGE HIM
Acknowledge all the little (and big) things he does for you and your family. Thank him for his contributions and recognize him for all he does for you. Recognize the hard work he does both in and out of the home.
GIVE HIM A GIFT
Give him a gift that shows you are thinking of him. Get creative with your gift. It can be something as simple as making his favorite cookies as a surprise or buying him something new for one of his favorite hobbies.
THANK HIM
How often do you thank him for what he does for you and your family? Not just a quick "thank you" in passing, but express a genuine appreciation for him. Show him love by thanking him and making him feel appreciated.
SEND HIM A RANDOM MESSAGE OF LOVE
Surprise him during the day with a simple text message or email saying "I love you." Or, leave him a random note in his lunch box, or in his car, or in his sock drawer. Not sure what to send? Read these 30 Love Messages for Him for ideas.
LEAVE OUT HIS VITAMINS
Show him that you care about his health and well-being. Leave his vitamins out on the table with a silly note, like "Take if you want superpowers today." or "Take these. Put in mouth. Then Swallow."
GIVE HIM THE DAY/NIGHT OFF
Give him the opportunity to recharge and refresh by taking the day/night off of normal duties/chores. If you have children, this could mean letting him sleep in or be "off-duty" for bed-time. Or, if he normally does household chores at the end of the day, tell him you've got it and allow him to just simply rest.
SHOWER HIM IN WORDS OF AFFIRMATIONS
Tell him you love him, and why you love him. Great him each morning with love and express your gratitude for having him in your life. Tell him why you are attracted to him. Allow him to be confident in your love for him. Admire him and then share your thoughts with him. (Affirmations are also a wonderful practice for a healthy marriage. Read my favorite 25 marriage affirmations here.)
BOOK A SURPRISE DATE
Do you remember the fun days of dating when you first got together? Re-ignite that fun and spontaneity with a surprise date. Do all of the planning ahead of time, so he can relax and enjoy the time spent with you. Check out my post on 75 Fun and Romantic Date Night Ideas for some inspiration in planning your next date!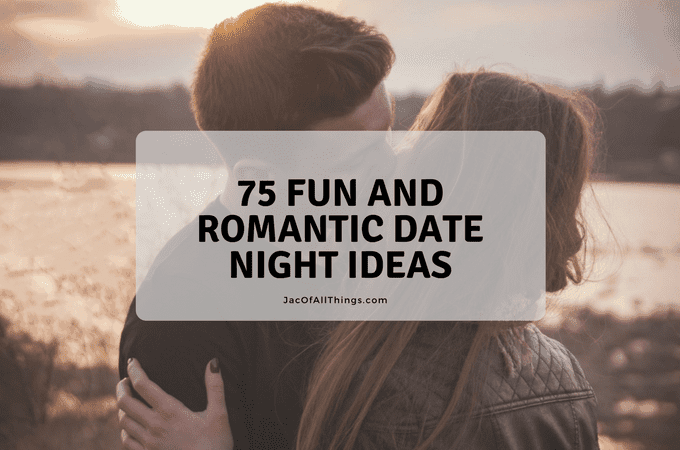 MAKE HIM A FAMILY RECIPE THAT HE GREW UP WITH
Is there a food that he always talks about that his grandma used to make? Or did he grow up with a special family meal? Reach out to his family members to get one of his favorite family recipes and surprise him with a meal of his past.
TELL OTHERS HOW MUCH YOU LOVE HIM
Praise him in front of others. Tell your family, his family, your friends how lucky you are to have him. Show him that you are so confident in your love for him, you want to scream it from the rooftops.
MAKE HIM A PLAYLIST
Put together a list of his favorite songs and create a playlist to share with him. Or, make a playlist of songs that remind you of him.
BE PLAYFUL
Do something fun together. Show him your playful side and plan a fun adventure filled of lightness and laughter. Tell him a silly joke. Infuse fun into your relationship.
ENCOURAGE HIM
Show him that you are his biggest cheerleader in life. Tell him that you are so proud of him and you admire his courage in life. Make sure he knows and feels your support. Give him a foundation of encouragement that he can build on to create wonderful things.
FLIRT WITH HIM
Do you remember the butterflies that you had in your stomach when you first started dating? Think about how you used to flirt with each other and the recall the heart-beating feeling of love. Bring that back into your relationship.
GIVE HIM A MASSAGE
Show him you love him by taking care of him. The next time you are laying on the couch or in bed after a long day, reach over to him and squeeze his shoulders. Give him a few minutes to just simply enjoy your touch.
TAKE CARE OF SOMETHING HE IS DREADING
Is there something that has been hanging out on his to do list for a while that he hasn't gotten to? Or something he has vocalized he needs to do, but isn't necessarily excited to do it. Cross it off his list for him. Surprise him by doing it yourself.
CALL HIM JUST TO SAY HI
Call him at a random point in the day when he wouldn't typically hear from you and tell him you are thinking of him.
PUT TOGETHER A YEAR'S WORTH OF DATES
I've included this one to the list because it was one of my husband's favorite gifts I've ever given him. I've outlined exactly how to do this in its own post, which you can find here: Date Night Gift Idea: 12 Months of Dates.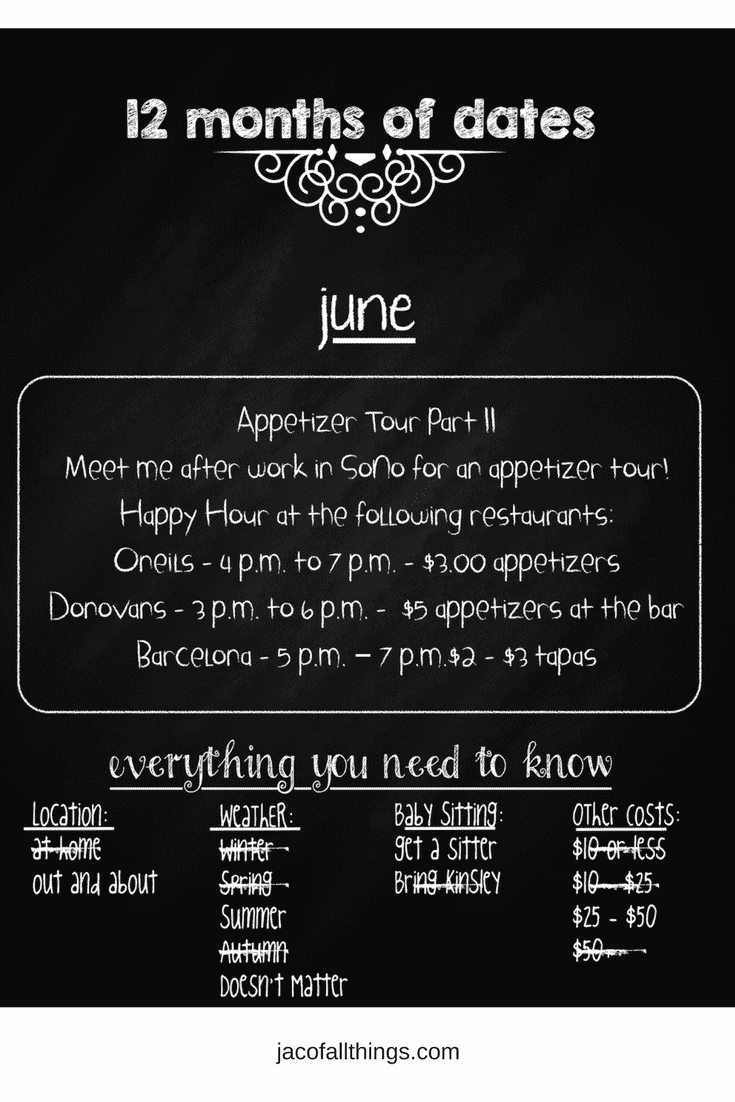 WORK OUT TOGETHER
Release endorphins together and work out alongside. If you can't make it to the gym together, there are plenty of exercises you can do together at home. If he is particularly interested in working out, ask him to come up with a plan for you. Show him that you value his knowledge in this area and ask him to teach you. (A simple walk together will also work.)
ASK HIM TO TEACH YOU SOMETHING NEW
Ask him to teach you about something he enjoys. Express interest in his passions and allow him to share some of that passion with you.
WRITE HIM A LOVE LETTER
Write him a letter expressing your love for him. Express your feelings. Tell him what you admire the most about him, how much you appreciate him, how amazing he is.
BE HIS BEST FRIEND
Share all the little things (and big things) with him first. Confirm with him that he is your best friend and that you are forever grateful to have him as your forever partner.
BONUS:
Read "The 5 Love Languages"
(by Gary Chapman) to learn his primary love language. Learning my husband's love language was EYE-OPENING in how we communicate and how I show him love. This book taught me that we had different love languages, and showed the differences in how we both want to be loved.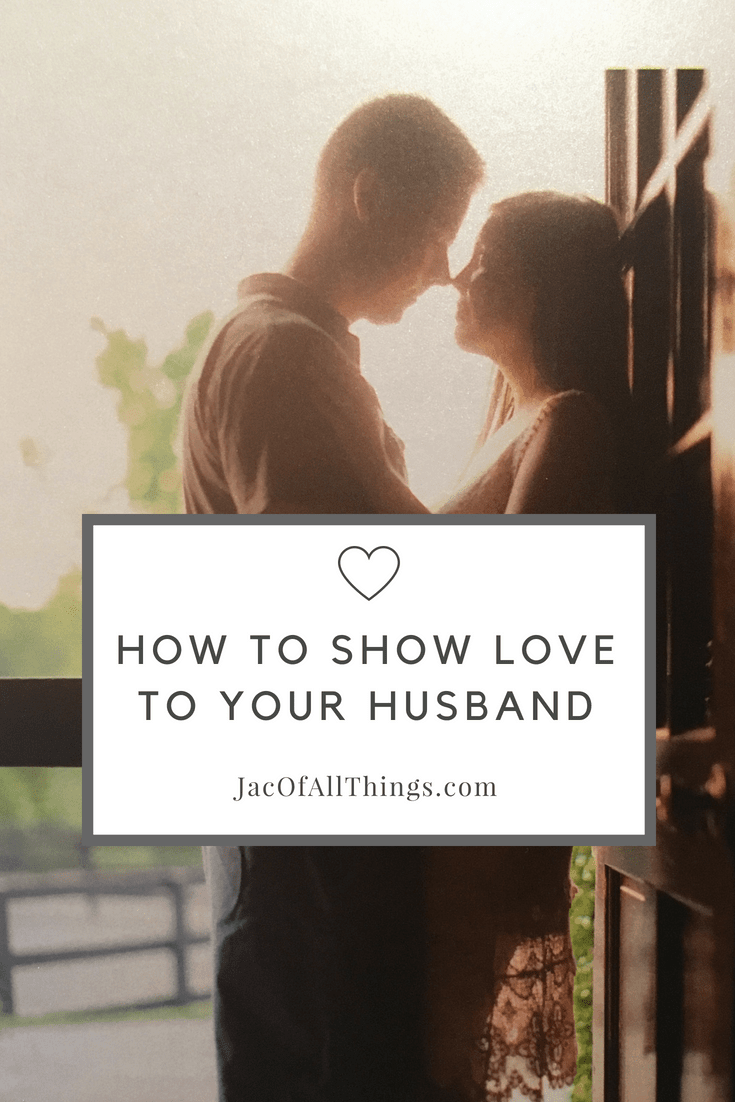 ---
Receive Weekly Life Hacks and Practical Advice
If you want to be notified of future posts, be sure to sign up for our email notification list! You will receive a weekly email with the latest posts added to Jac of All Things, as well as a weekly "Did you know" tidbit of information or life hack to make your life easier. Simply provide your email address below. By using this form, you agree with this site's privacy policy.