Everyone is always looking for a fun date night whether it be with your significant other or your friends or maybe even with your kids, but it is not always easy to get out of the house. With current times, we never realized what it would be like to not be able to leave our homes or go out to dinner. Times have changed greatly, but that does not mean date nights have to end!! You can have a perfect date from the comfort of your own home and maybe even involve the kiddos.
Here are some date night ideas that you can have in your own home.
This post may include affiliate links. As an Amazon Associate I earn from qualifying purchases. Read the full disclosure here.
At Home Date Night Ideas
Have a game night with board games
Complete a puzzle together.
Cook a new recipe.
Order takeout and eat it by candlelight.
Have a fondue night.
Make homemade ice cream.
Bake something.
Have a picnic in your backyard or even in your living room.
Make homemade pizza.
Have breakfast in bed (even if its for dinner!).
Binge watch a new TV show.
Have a spa night with a bath and massages.
Have a movie marathon.
Go camping in your backyard.
Build a fort inside.
Have a sip and paint.
Play against each other in video games.
Have a trivia night.
Learn a new dance from YouTube or TikTok.
Have a karaoke night.
Have a Cook Off Challenge (Top Chef inspired).
Learn each others love languages.
Design your dream houses.
Write a bucket list.
Write each other love letters and then read them to each other.
Related:

The Best Adventurous Date Night Ideas

12 Months of Dates (the perfect gift!)
Take a virtual museum tour.
Build an indoor mini golf course.
Roast marshmallows in a fire pit or by the fireplace.
Do a workout together.
Take a trip down memory lane with photo albums and old photos.
Do an at home escape room.
Have a casino night.
Have a Theme Night.

Mexican: make a nacho, burrito, or taco bar and margaritas.
Italian: make homemade pizza or pasta.
French: have a cheese platter and wine.
Japanese: learn to make sushi.

Complete a DIY or craft.

Create a scrapbook
Paint
tie dye
Draw on ceramic plates or mugs

Do a beer tasting.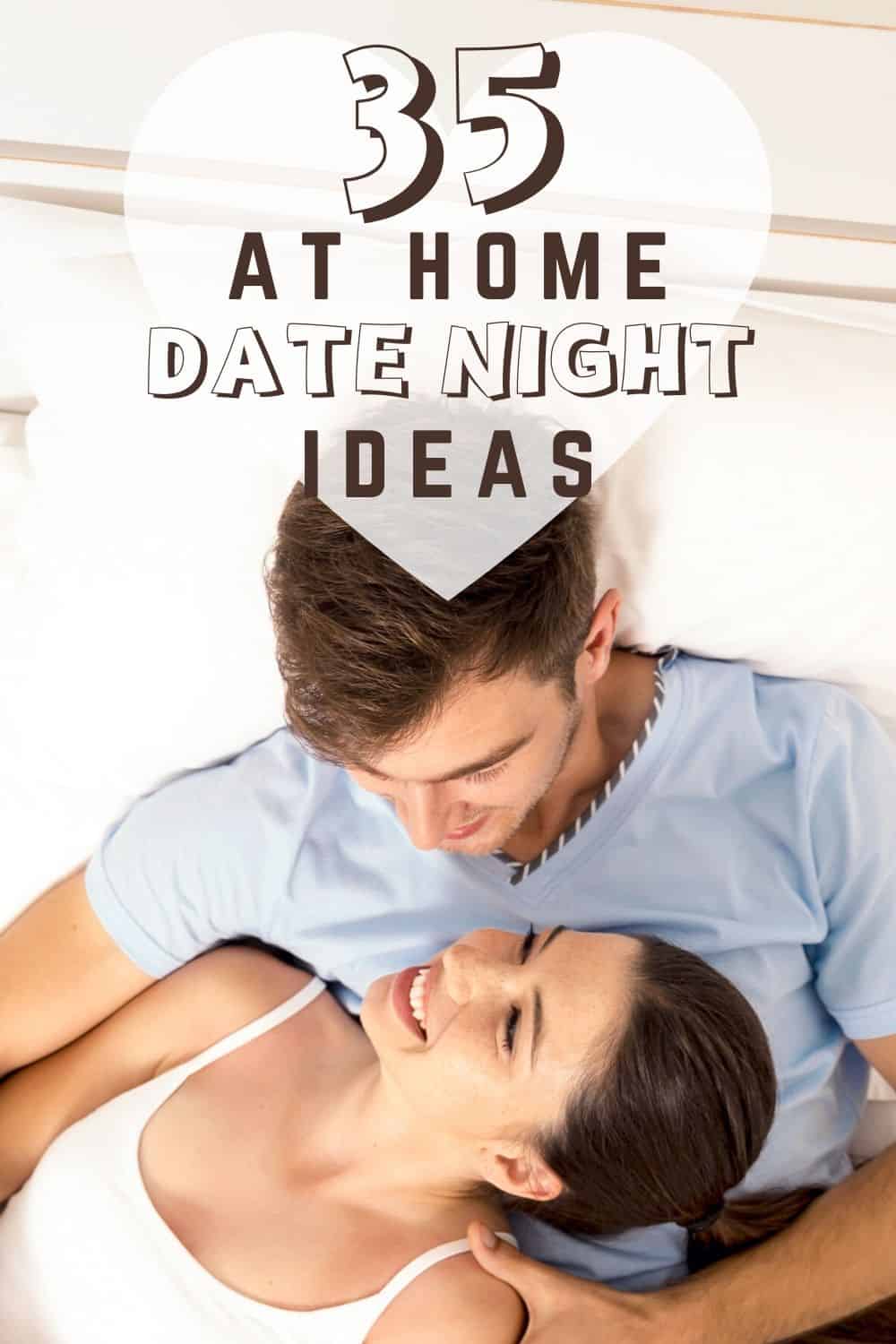 Receive Weekly Life Hacks
Subscribe to receive exclusive life hacks and practical information sent directly to your inbox! By using this form you agree with this site's privacy policy.