Ever since having kids, the number of people who we give holiday presents to has grown exponentially. Between all of their teachers, their friends, our friends, our family, our babysitter (and more!), there are TONS of people who we want to express a little extra thanks to this year.
The cost of presents has also grown quite a bit, causing us to look for creative, and cost-efficient gifts that will still be loved by all.
Given that one of our family's favorite winter beverages is hot chocolate, we decided to make homemade hot chocolate on a stick gifts (aka hot chocolate dippers or hot chocolate stirrers.)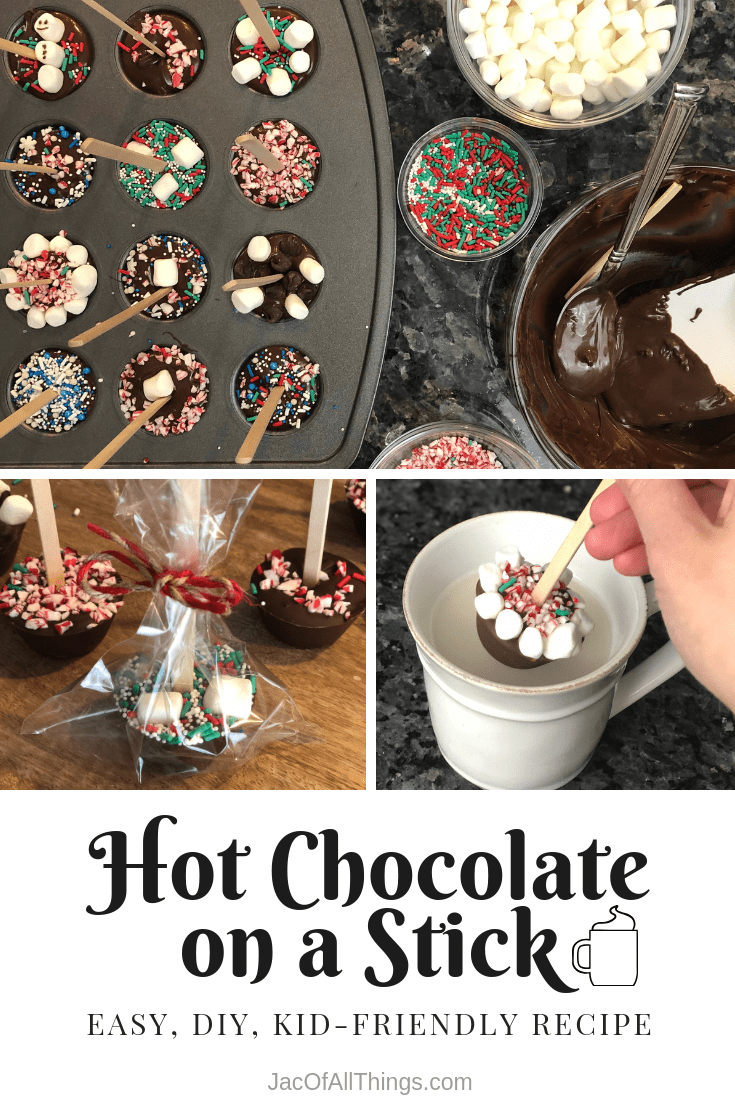 Disclosure: I may earn money or products from any of the companies mentioned in this post. Purchasing through an affiliate link comes at no extra cost to you. As an Amazon Associate I earn from qualifying purchases.
They couldn't have been easier to make and my kids had so much fun letting their creativity run wild making them. There is little to "mess up" so even my 2-year-old was able to participate and make hot chocolate sticks that looked quite decent!
Finding a gift that the kids could be involved in was important to me as I wanted them to be apart of the process in expressing our appreciation for others.
How to Make Hot Chocolate on a Stick
Supplies: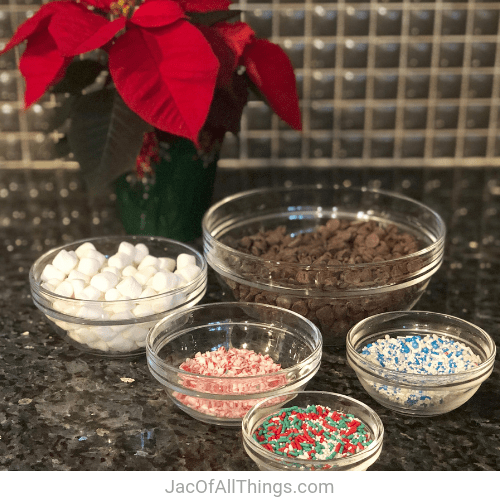 Chocolate chips (semi-sweet, milk chocolate, or white chocolate) (I prefer to use a mixture of semi-sweet and milk chocolate
Mini Marshmallows
Wooden Sticks/Spoons (or you can use white plastic spoons)
Mini-Muffin Tray or Ice Cube Tray
Instructions to Make Hot Chocolate on a Stick
Place chocolate chips in a microwave safe bowl and heat for 1 minute. Remove and stir. Continue to heat in 30 second increments (stirring in between) until chocolate is melted and smooth.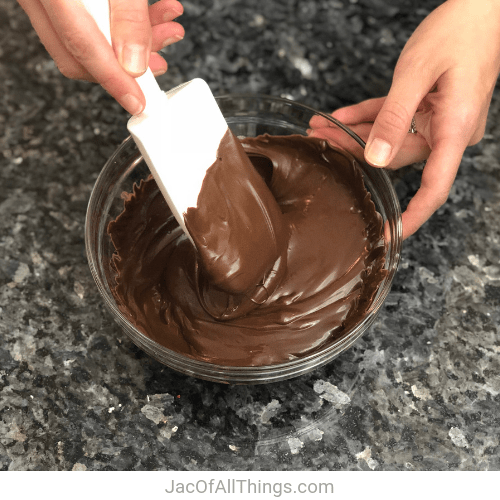 Scoop melted chocolate into mini-muffin tray or ice cube tray. (Consider the size of your freezer and how much space you may have to freeze your hot chocolate sticks. If space is limited, I'd suggest using an ice cube tray.)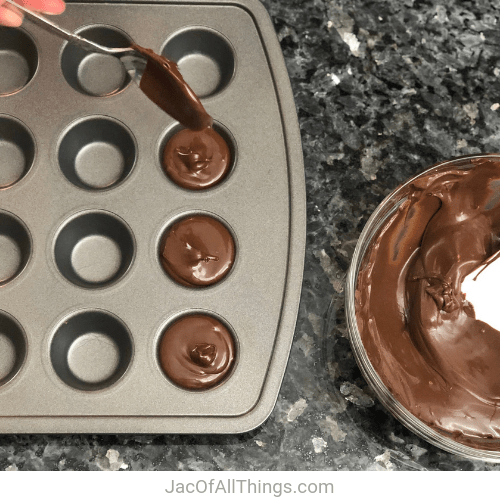 Decorate the top with mini-marshmallows, crushed candy canes, and sprinkles. Let your creativity run wild!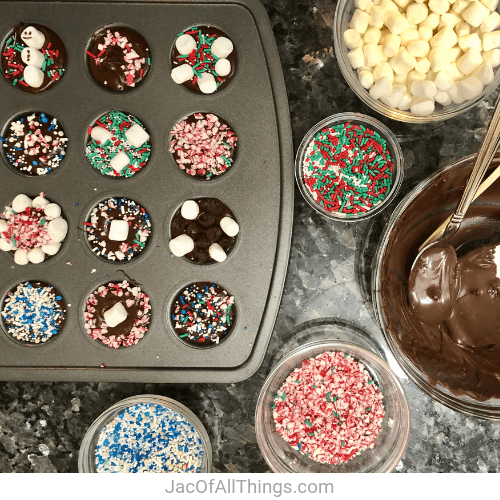 After decorating, place a wooden stick (or plastic spoon) inside the middle of the chocolate.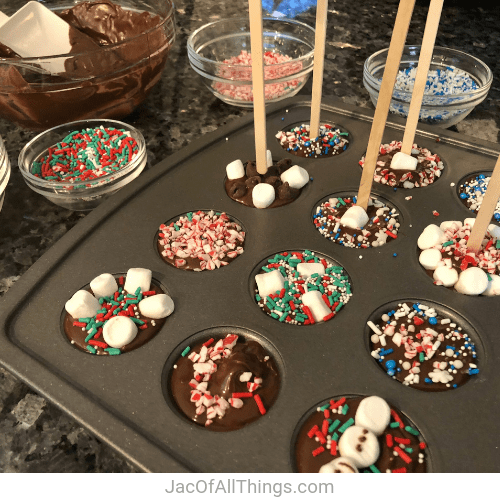 Freeze for 20- 30 minutes or until chocolate is hardened.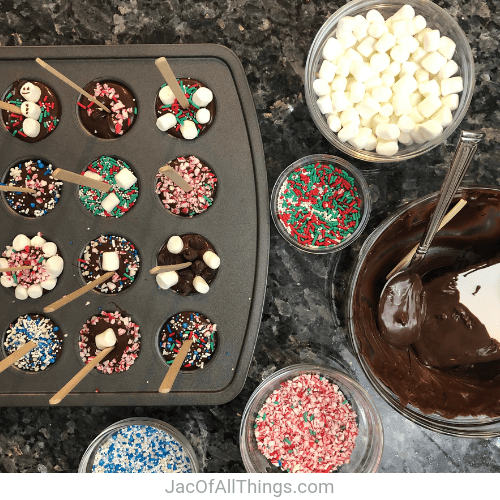 After chocolate has hardened, remove from freezer and pop out of mini-muffin tray or ice cube tray. You can do this by gently pulling on the stick. (They should slide right out.)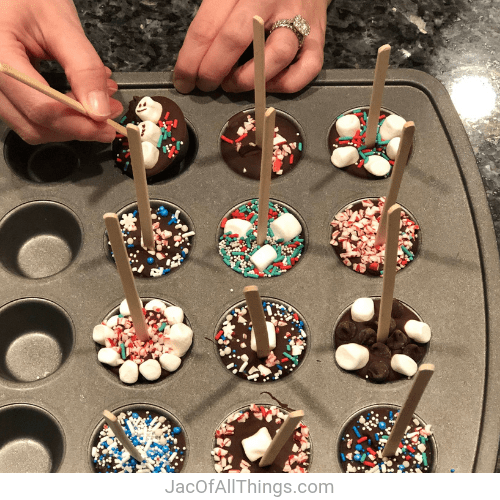 Place in clear treat bag and decorate with a ribbon.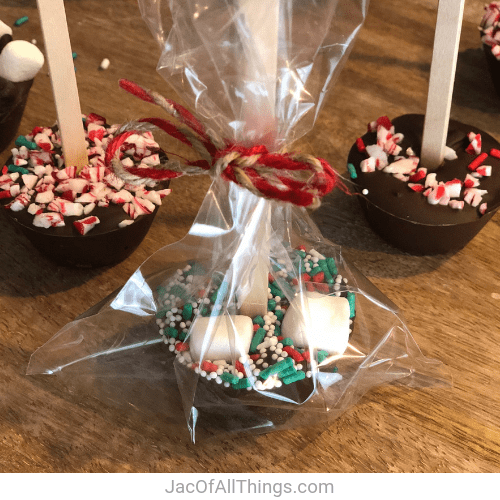 To Make Hot Chocolate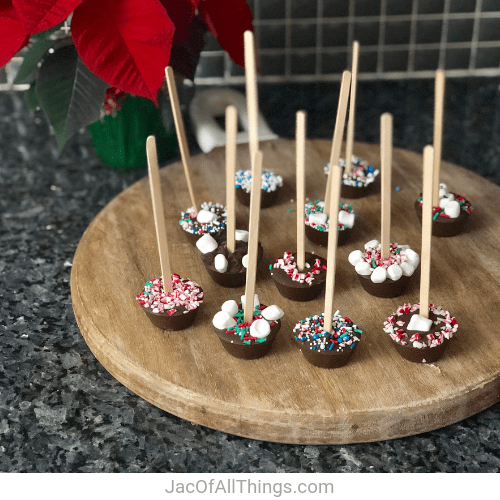 Stir the hot chocolate on a stick with warm milk until it dissolves. Top with additional marshmallows if desired. (Note: water does not work well with these; you want to use milk!)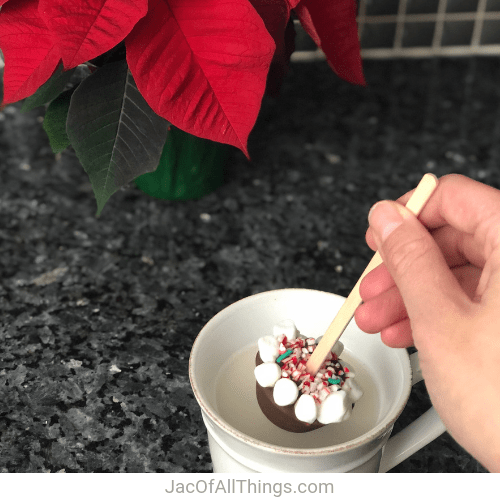 Receive Weekly Life Hacks and Practical Advice
If you want to be notified of future posts, be sure to sign up for our email notification list! You will receive a weekly email with the latest posts added to Jac of All Things, as well as a weekly "Did you know" tidbit of information or life hack to make your life easier. Simply provide your email address below. By using this form, you agree with this site's privacy policy.