Why spend more when you can save money on your next rental car? There is a wide variance in the price of rental cars. If you don't know what you are doing, you may spend a lot more money than someone else with the same rental car. The good news is saving money on a rental car is not very challenging! Use these 10 tricks to learn how to get the best deal on a rental car.
10 Ways to Save Money on a Rental Car
Learn how to get the best deal on a rental car with these 10 tricks.
1. Rent at a neighborhood location rather than at the airport.
On average, you will save $25 per day by renting at a location outside an airport, compared to a similar option at a rental place located in an airport. Price out your options in advance, including the cost to get to the rental car location via public transport, Uber/Lyft, or taxi.
2. Use a membership discount to save money.
Several memberships offer you savings on rental cars. Some of the more popular ones include:
AAA: Deals through Hertz. While deals change frequently, you can often find 30% off specials. You also get access to other benefits such as a free child safety seat and no charge for additional drivers.
AARP: Deals through Avis, Budget, and Payless. Members can save 30% on base rates at Avis and Budget Rent A Car, and 5% on rentals from Payless Car Rental.
BJs: Deals at Hertz, Budget, Alamo, Avis, Dollar, Enterprise, National, and Payless. Deals vary by company; up to 35% savings and other discounts like free car upgrades.
Costco: Deals at Alamo, Avis, Budget and Enterprise. Deals change frequently. Other discounts such as free additional drivers are available through some companies.
USAA: Deals through Avis, Budget, Enterprise, and Hertz. Deals vary by company; up to 35% savings and other discounts like free additional drivers and damage liability.
3. Receive discounts through your employer.
Many companies offer discounts for personal rental cars as and employee benefit. Ask your HR or view your employee benefits to see if you are eligible for employer-specific savings to save money on a rental car.
Related Post: 10 Secrets to Booking Cheap Flights
4. Use both your affiliated discount AND available coupons for double the savings.
Most affiliated sites also show available coupons, but if not, run a quick web search to see what coupons/coupon codes are available to use.
5. Book through your frequent flyer program.
If you don't have access to any of the discounts available through membership programs or your employer, check out your airline frequent flyer program. Most offer special discounts as well to get the best deal on a rental car.
Related Post: Earn Airline Miles by Dining Out with Airline Dining Programs
6. Skip buying additional insurance (if you are already covered elsewhere).
Before you rent a car, call your car insurance company to ask them if you are covered when renting a car under your current plan. For most, you should be covered and not need to buy additional insurance through the car rental company.
You may also be covered through the credit card you use to purchase your rental. This is common on travel credit cards including several Chase and Amex options. In order for their insurance to cover you, you must decline all insurance options available through the rental car company. However, if you are renting a car internationally, you will likely not be covered and need to purchase insurance.
7. Price your rental on the car rental site directly, rather than an aggregator site like Kayak or Skyscanner. Many aggregator sites do not factor in additional discounts or coupon codes, making them more expensive than booking direct with the car rental company.
8. Use Autoslash to track prices AFTER you book.
You provide Autoslash with information about your confirmed rental, and Autoslash will monitor and alert you to any better deals. Most car rentals can be canceled without penalty, so you can re-book with a cheaper option if it comes available.
9. Search for coupon codes on the internet.
Do you know that there are entire forums on the internet with the sole purpose of discussing coupon codes and discounts for rental cars? Before reserving a rental car, check out one of these forums to see if there are any applicable coupons that you can use.
To find this information, you can either do a general internet search by typing in "rental car coupon codes" or "rental car discount codes" into your web search bar, or you can visit a site like FlyerTalk and view their many threads and posts on the topic of rental cars.
10. Look at value and discount brand rental car companies.
There are many other rental car companies outside of the big names (Hertz, Avis, National, etc…) which are often referred to as premium rental car companies. Using these value and discount brand rental car companies can save you a few bucks a day on your car rental.
Before renting a car, be sure to check out some of the other companies out there.
Value rental car companies include Alamo, Budget, Dollar, Enterprise, Thrifty. Sixt, and SilverCar. They typically offer lower prices than the premium rental car companies, but also offer less services as well, and may have an older fleet of cars to select from.
Discount rental car companies include Ace, Advantage, Easirent, Economy, E-Z, Fox and Payless. Their prices may be even cheaper than premium and discount rental car companies, but their services are the most limited, and you may be hit with more add on fees than if you went with a premium provider.
Related Post: Printable Vacation Packing List
WANT TO RECEIVE HACKS LIKE THIS ONE TO YOUR INBOX?
Email subscribers receive a new life hack each week!
Join our list today! You will receive a weekly email with the latest posts added to Jac of All Things, as well as a weekly "Did you know" tidbit of information or life hack to make your life easier. Simply provide your email address below.
By using this form, you agree with this site's privacy policy.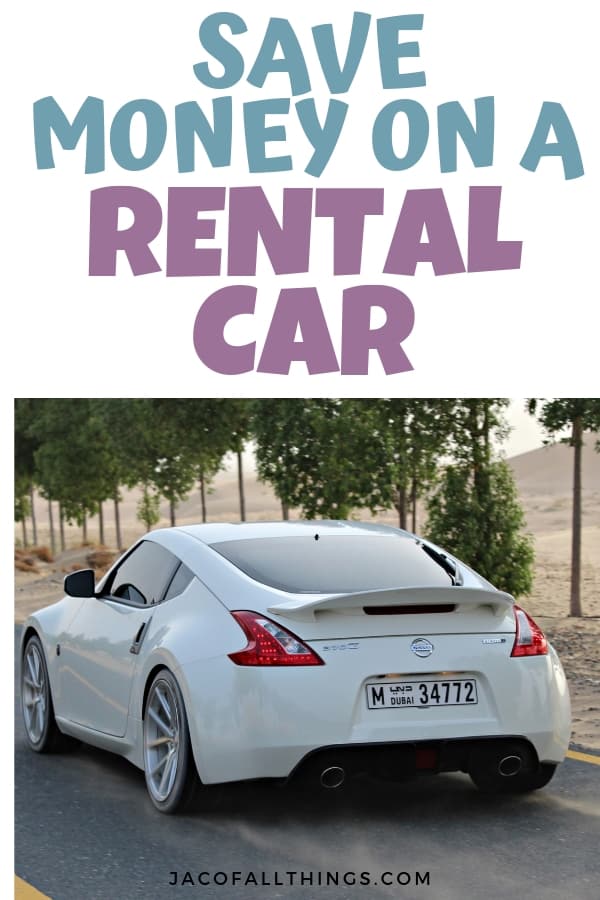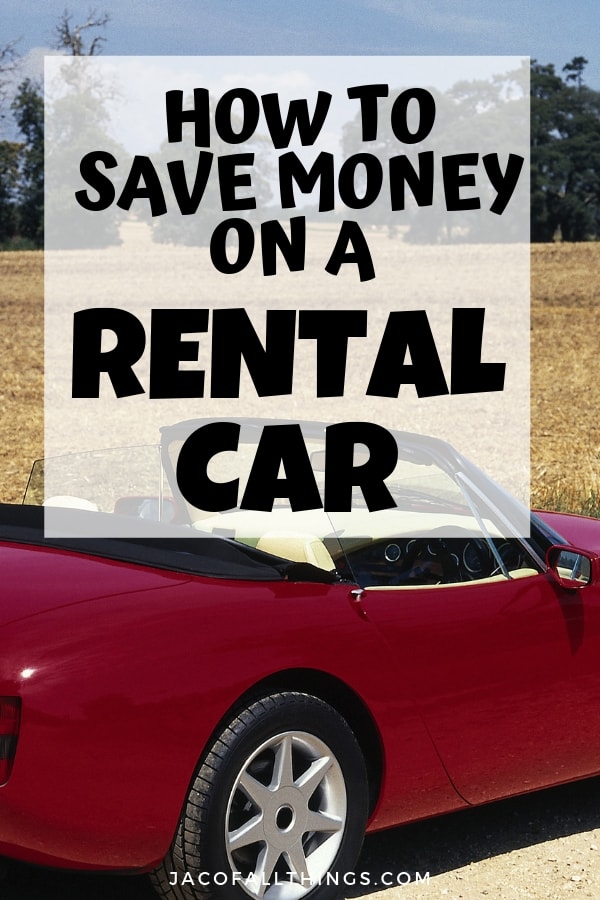 Receive Weekly Life Hacks
Subscribe to receive exclusive life hacks and practical information sent directly to your inbox! By using this form you agree with this site's privacy policy.