Do you have an upcoming trip and wonder how you can get the absolute cheapest price on your airfare? Read these 10 secrets to booking cheap flights to anywhere! The ultimate guide with the best hacks to get cheap airfare for your upcoming travel. Learn how to book the cheapest flight possible!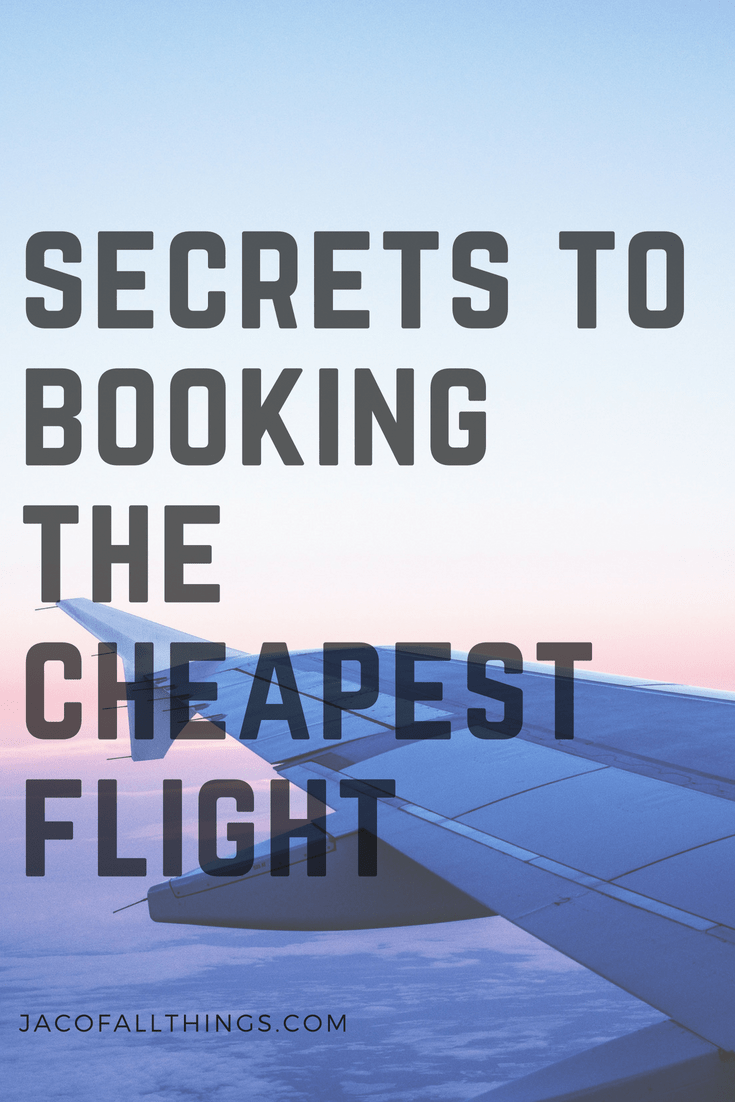 1. SEARCH IN PRIVATE
Always search for flights in private browsing mode or incognito. Searching in private or incognito opens a new window where your previous information searched is not tracked. (If you do not search in private or incognito, your previous searches may be remembered, which may increase the fares displayed in your search.) For each new search that you do, you should close your browser window, and reopen a new private/incognito window.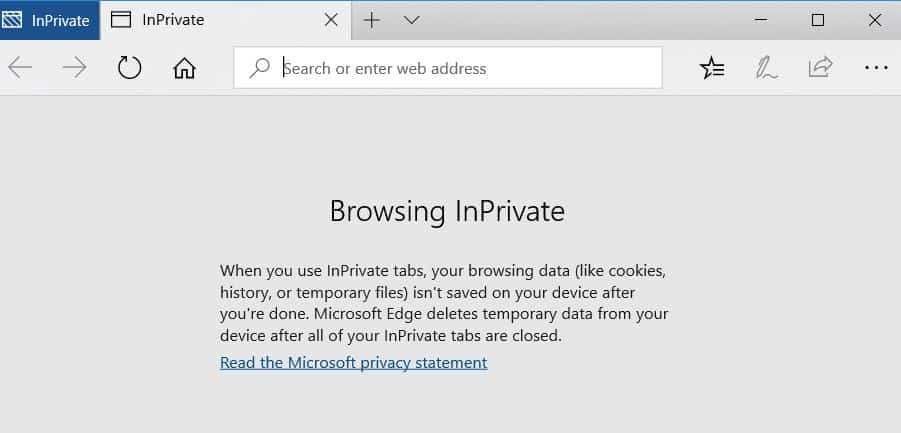 Wondering how to search in private?
For Internet Explorer, Microsoft Edge, and Firefox: Hold down the CTRL and SHIFT and P keys at the same time.
For Chrome: Hold down the CTRL and SHIFT and P keys at the same time.
For Safari: Click on the File menu, then select New Private Window.
For mobile devices using Safari (i.e. iPhone, iPad): Open a new browser within Safari and select Private.
For mobile devices using Chrome (i.e. Android): Open a new browser within Chrome, select the three vertical dots, then select New Incognito Tab.
2. KNOW WHEN TO BOOK
The ideal time to book your flight is 70 days prior to departure. (This is ideal for domestic travel; international travel is a bit earlier.) (This number actually changes throughout the year though, depending on when you are traveling. For travel in Summer months, it's 47 days; Fall months it's 69 days; Winter months it's 62 days, and Spring months its 90 days.)
(Based on CheapAir.com 2018 Airfare Study)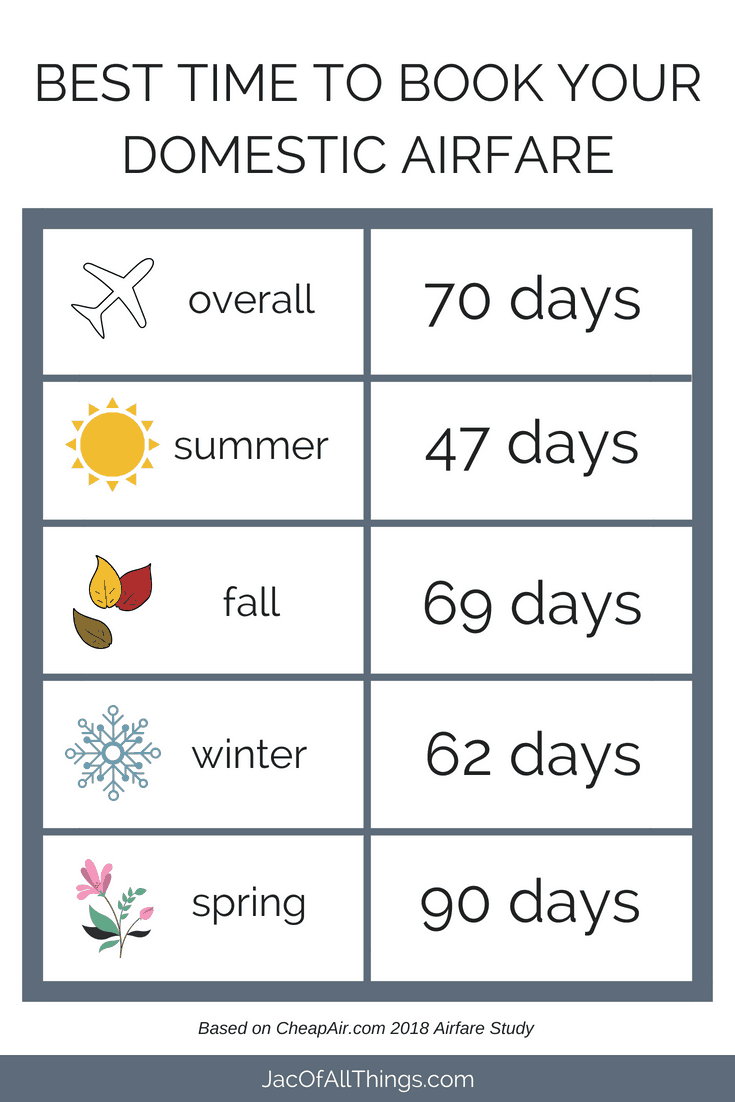 3. ONE-WAY VS. ROUND TRIP
Check out prices for two one-way tickets and one round trip flight; sometimes two one-way tickets end up being cheaper than one round trip flight.
4. SEARCH FOR SINGLE TRAVELERS
Always do your search for one person rather than the whole family. (The additional seats show an increase in demand and often increase the fares shown.)
5. SEARCH ON MULTIPLE SITES
Run your searches on both the direct airline site and aggregator searches like Skyscanner.com, Momondo.com, or Kayak.com.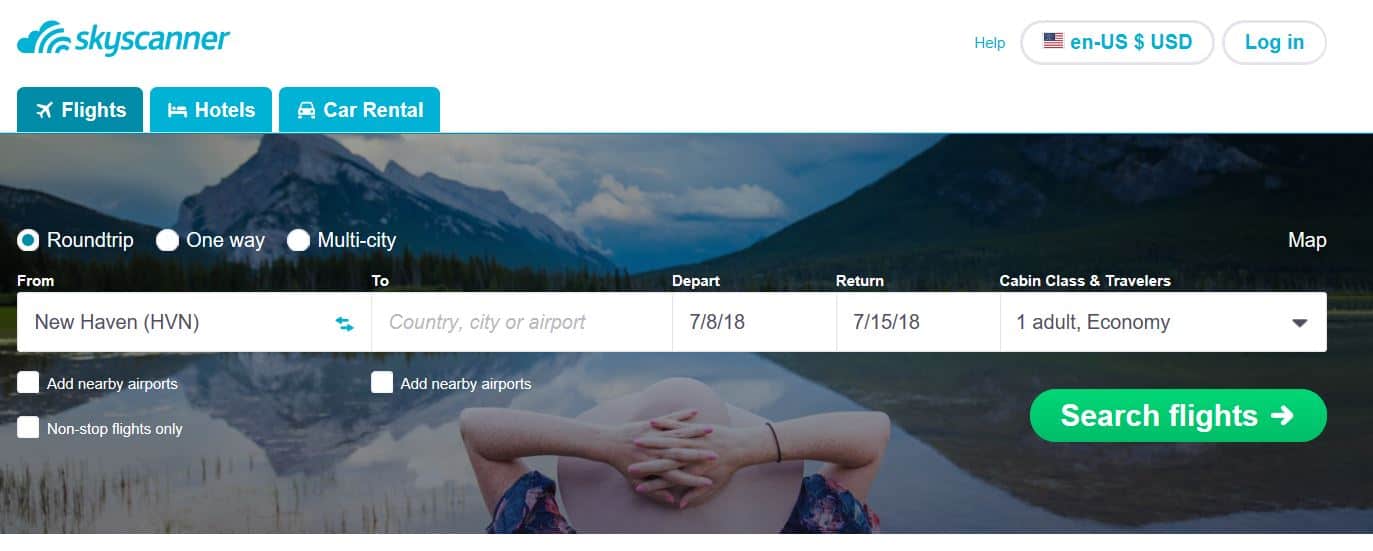 6. TRAVEL ON THE WEEKDAYS
Travel on the weekdays, if possible. Tuesdays and Wednesdays are often the cheapest days to travel.
7. USE A BUDGET AIRLINE
Consider traveling on a budget airline. (The list of budget airlines depends on where you live, but includes the likes of Southwest, Frontier, and Ryanair to name a few.) Note that many search aggregators do not include the budget airlines in their search results so you may have to search their sites directly.
8. SIGN UP FOR DEALS
Sign up to receive email notifications (and deals) from your favorite airlines. They often send flash sales, discounts, and last-minute deals on flights. (Some airlines are also increasing their social media presence and offering flash deals on Facebook and Twitter, so follow them there as well!)
9. USE POINTS FOR TRAVEL
Cash in your points for travel – and you aren't limited to just airline points – transfer your credit card points, your hotel rewards, your rental car points, and even transfer your unwanted gift cards into airline points for cheaper travel.
10. RECEIVE ALERTS WHEN PRICE CHANGES
Sign up to receive price alerts to be notified when prices drop. (Most flight aggregator sites offer price alerts or you can sign up for AirfareWatchdog.com)
Do you have other hacks for getting the cheapest price on airfare? Please share in the comments.
---
RECEIVE WEEKLY LIFE HACKS AND PRACTICAL ADVICE
If you want to be notified of future posts, be sure to sign up for our email notification list! You will receive a weekly email with the latest posts added to Jac of All Things, as well as a weekly "Did you know" tidbit of information or life hack to make your life easier! To receive this amazingly awesome information and email notifications of new posts, simply provide your email address below. By using this form you agree with this site's privacy policy.
---
POPULAR POSTS
Vacation Packing List (Your Ultimate Packing Checklist for the Whole Family)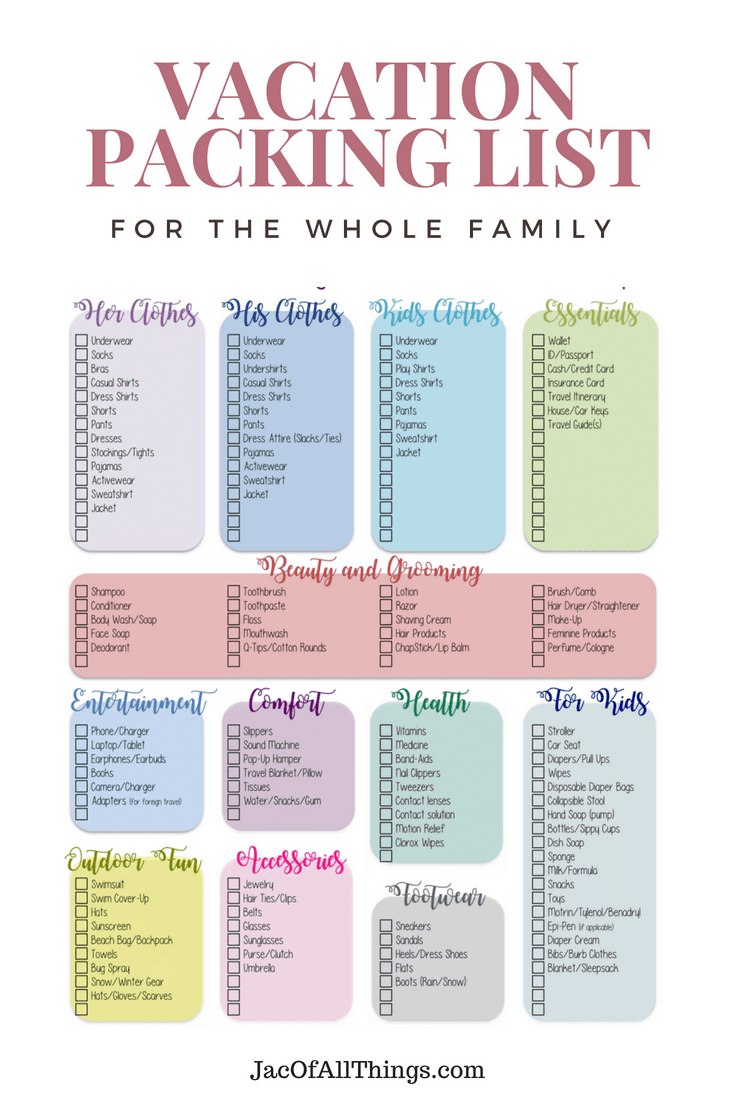 Packing for Disney – A List of Items You Don't Want to Forget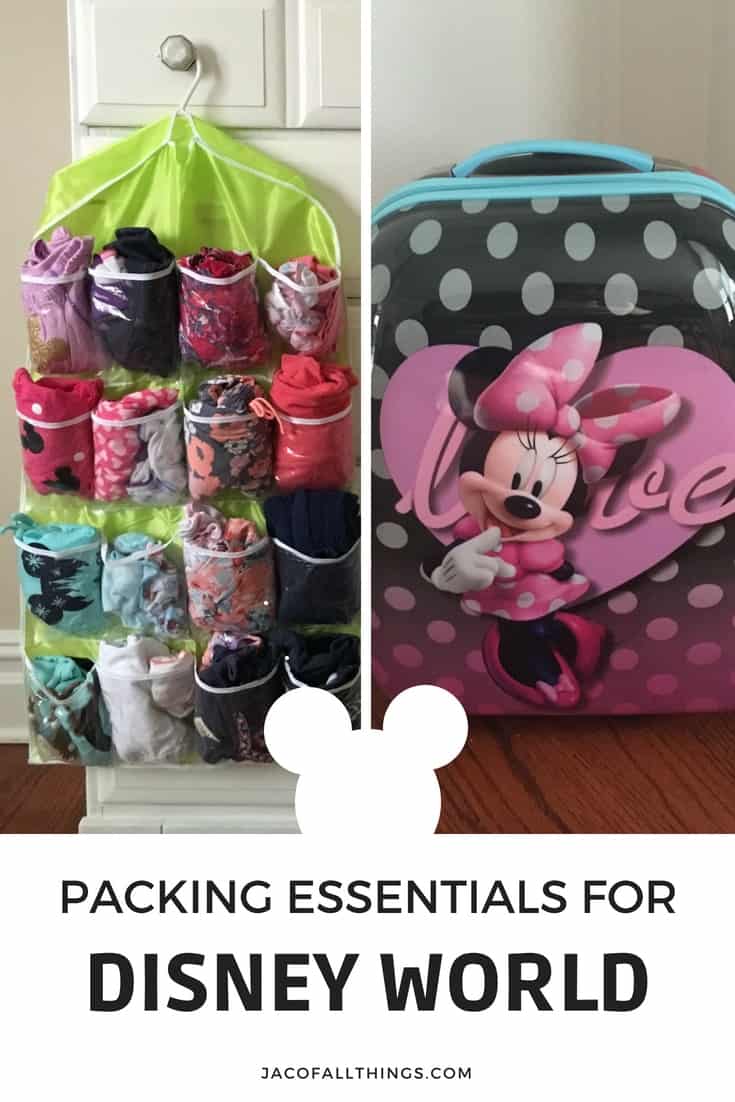 How to Get the Best Deal on your Disney World Vacation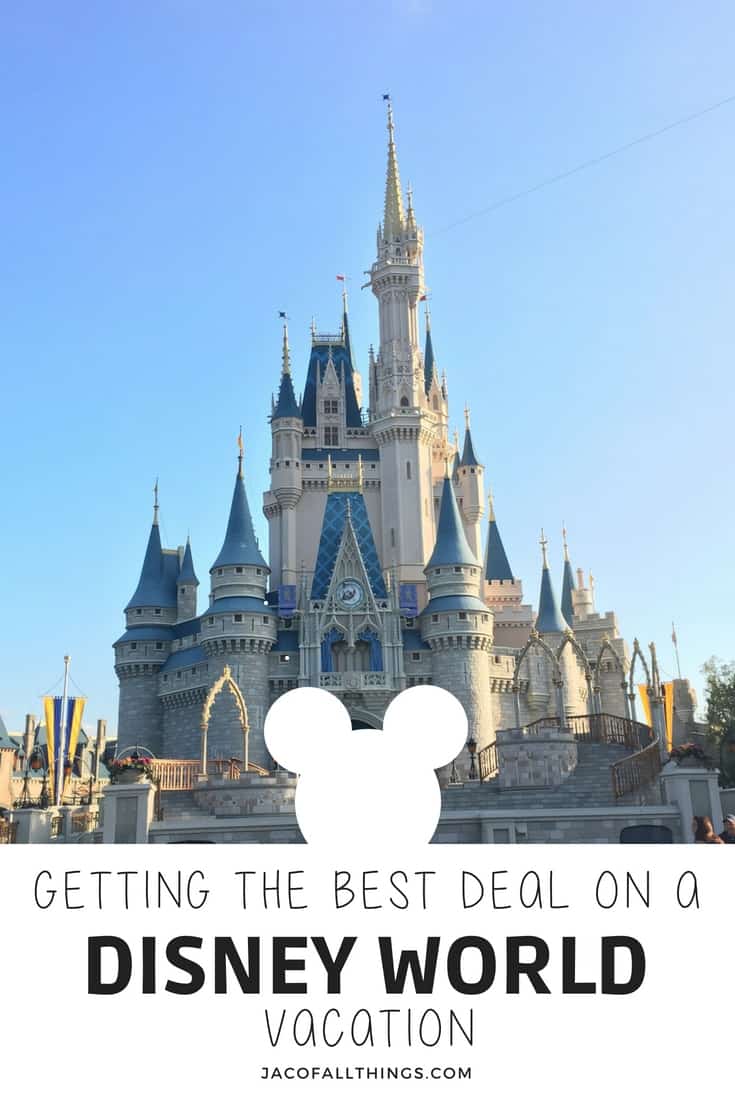 Staying Sane in the Air: Tips for Flying with Kids