Did you know that you can use cake mix to make amazingly delicious cookies? They require very few ingredients and can be made from any kind of cake mix. Here is what you will need.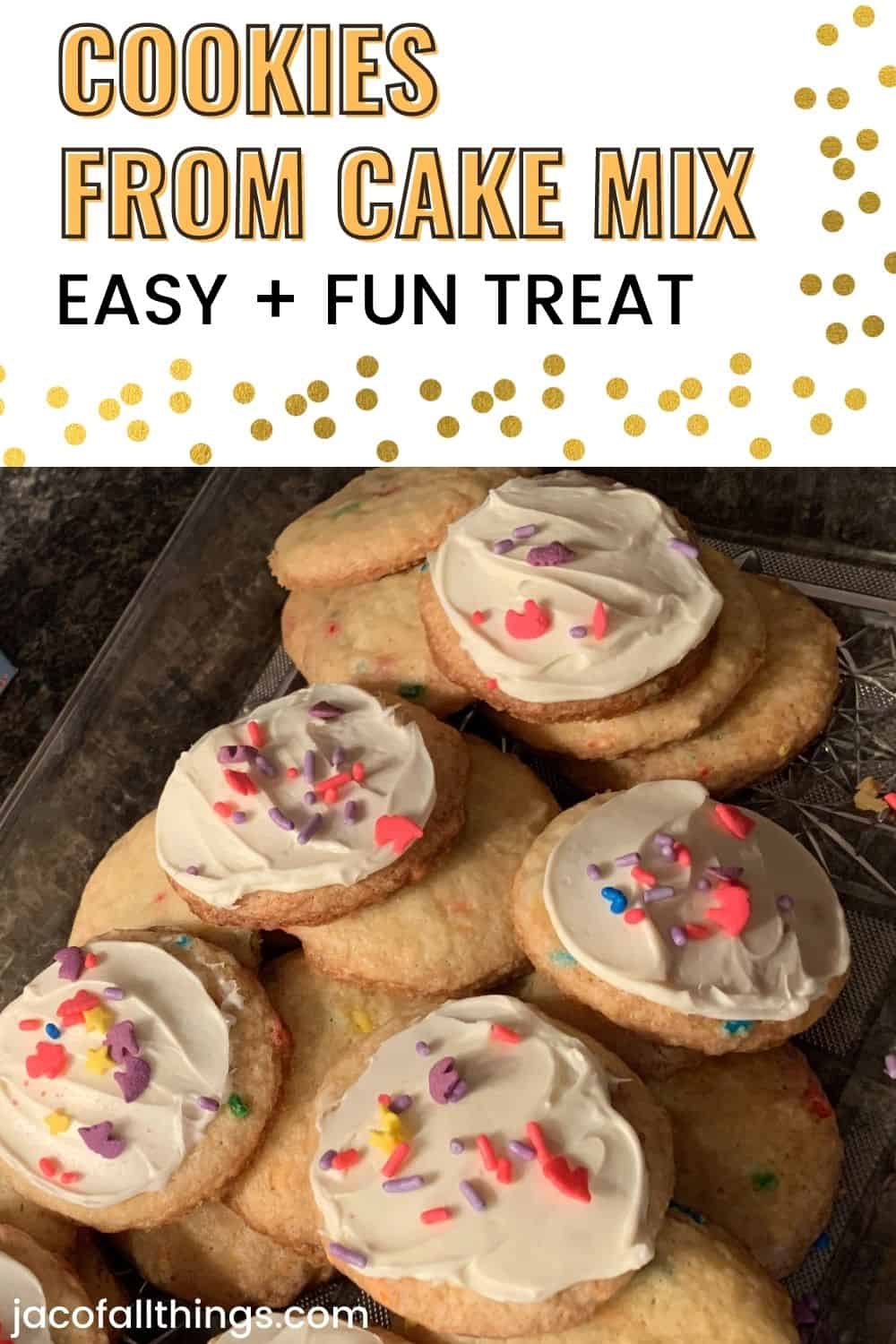 ---
Ingredients for Cookies from Cake Mix
1 box (15.25 oz) of cake mix
1/3 cup oil
2 eggs
Frosting (optional)
---
How to Make Cookies From Cake Mix
Heat the oven to 375 degrees.
In a large bowl, mix together the cake mix, oil, and eggs until well mixed. Gently fold in any mix-ins of your choice. (See below for fun combinations and mix-ins.)
Shape a tablespoonful of dough into 1-inch balls and place on a cookie sheet 2 inches apart.
Flatten each ball to about 1/4 thickness by using the bottom of a glass dipped in flour.
Bake for 6 to 8 minutes or until the edges are golden brown. Let cool for 1 minute before transferring to a cooling rack and allow to cool completely.
Optional: Once completely cooled, frost with your favorite frosting and top with sprinkles.
Related: 14 Easy Desserts You Can Make in Minutes!
---
Fun Combinations and Mix-Ins
Funfetti Cake Mix with Frosting and Sprinkles
Vanilla Cake Mix with Chocolate Chips or Sprinkles
Chocolate Cake Mix with Chocolate Chips
Red Velvet Cake Mix with Cream Cheese Frosting
Chocolate Cake Mix with Peanut Butter Chips
White Cake Mix with M&M's or Fruity Pebbles cereal
Related: Easy Hot Chocolate On a Stick
Receive Weekly Life Hacks
Subscribe to receive exclusive life hacks and practical information sent directly to your inbox! By using this form you agree with this site's privacy policy.