School lunches shouldn't be a pain to put together. Make them more fun with these 10 necessities that every kid needs in their lunch box.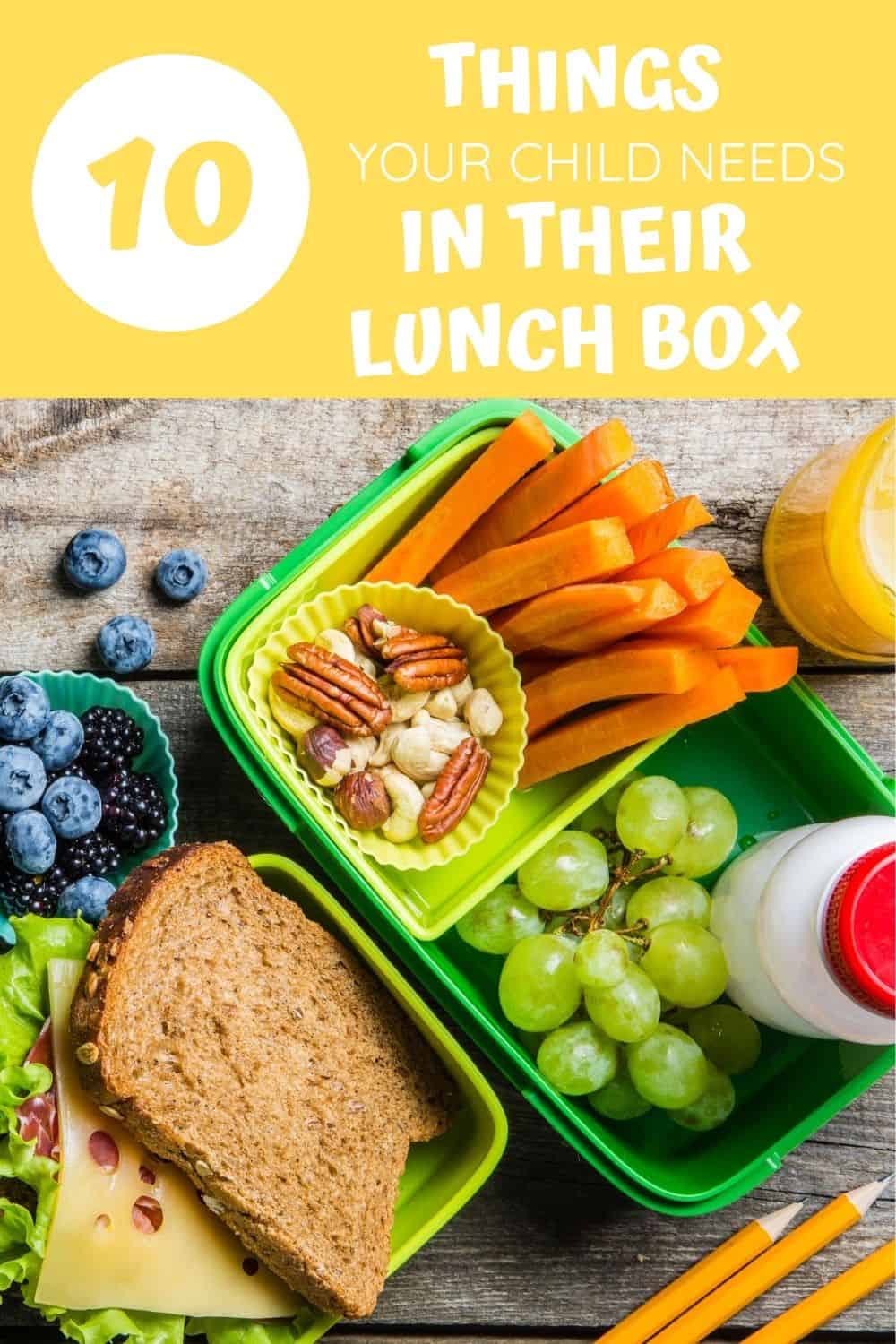 This post may include affiliate links. As an Amazon Associate I earn from qualifying purchases. Read the full disclosure here.
---
Sandwiches Cut into Fun Shapes
Cut your child's sandwiches into fun shapes with sandwich cutters. You can find them in so many different shapes and will make any sandwich 10x more fun. These will help encourage even the toughest eaters to eat. They can also be used to cut pancakes, watermelon, etc.
Thermos
Who says you need to be limited to cold lunch only? You can now pack hot lunches as well in this compact, portable thermos.
Silicone Muffin Liners
The muffin liners are not just for baking! They are a fun way to send in snacks and veggies.
Inspirational Notes
Back when I went to school, my mother used to write little love notes on the outside of our brown paper bags. Every day I looked forward to her sweet message and vowed that when I had kids, I would send them to school with the same "love notes".
Bento Lunch Containers
We did an interesting experiment in our house. I sent my kids to school with their lunch in a handful of disposable bags one day, and the next in a fun bento box with compartments. We like to give a mix of healthy snacks and some fun ones too, so there is quite the variety in our lunches. Want to know what happened on those days with disposable bags? Those "healthy snacks" didn't get touched. They were sent home without a single bite! But when that same lunch/snack combo was presented in the bento box, my kids tried every option. The verdict in our house…bento boxes = better choices made by my kids.
Check out some of our favorites below.
Bentgo 4-compartment lunch box container
Yumbox Original Leakproof Bento Lunch Box
Related Post: Easy Lunch Ideas for Kids: Food Kids will Actually Eat! (Printable list!)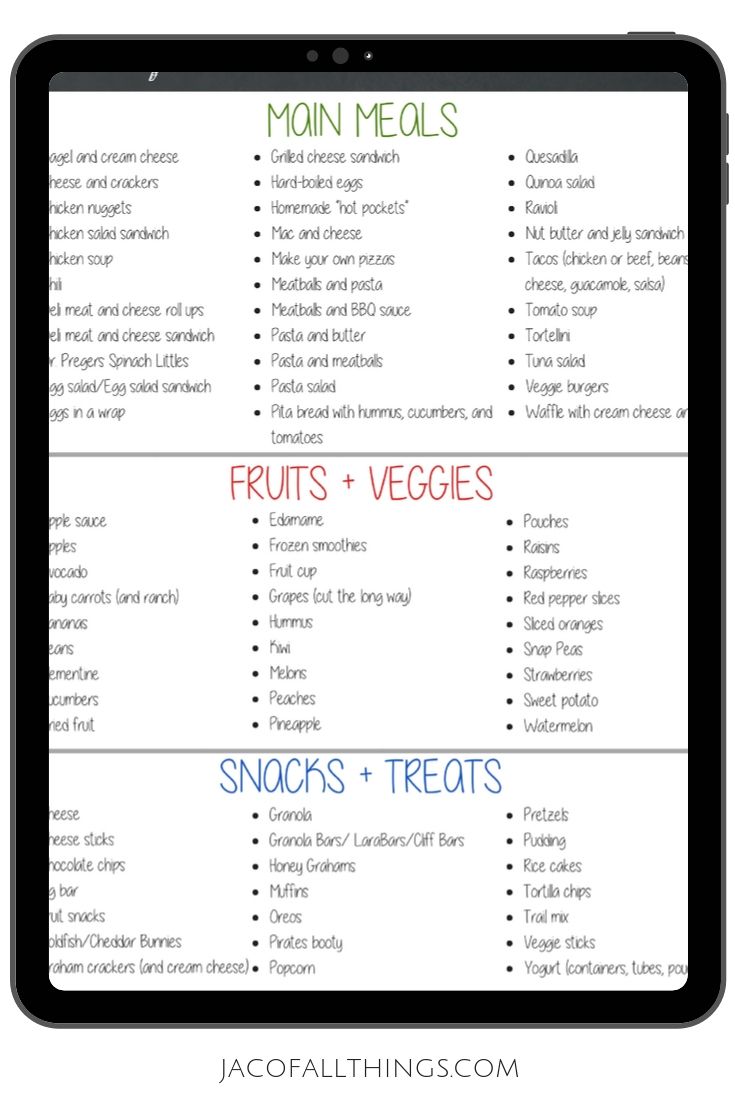 Ice Packs
Want some lunch with that ice? Thin ice packs are a must in every child's lunch box.
Water Bottle
The Yeti Jr Rambler is our top choice for a water bottle on-the-go. (The best part…these water bottles can be thrown in the dishwasher, unlike so many others, for easy cleaning!)
Fun Food Picks and Forks
These fun food pics and forks are totally unnecessary, but 100% fun (especially with younger kids). You can use them as decoration, or they can be used as mini forks!
Fun Bites Sandwich Cutters (bite sized pieces)
Have a picky eater? You've got to try out these adorable and fun little cutters (featured on SharkTank!). They make food fun by cutting practically anything into small bite-sized pieces.
Reusable Snack Bags
Reusable bags beat disposable bags any day of the week.
Related: 7 School Lunch Hacks You Can't Live Without
Receive Weekly Life Hacks
Subscribe to receive exclusive life hacks and practical information sent directly to your inbox! By using this form you agree with this site's privacy policy.