Don't pack a thing more for your child's lunch without reading these school lunch hacks.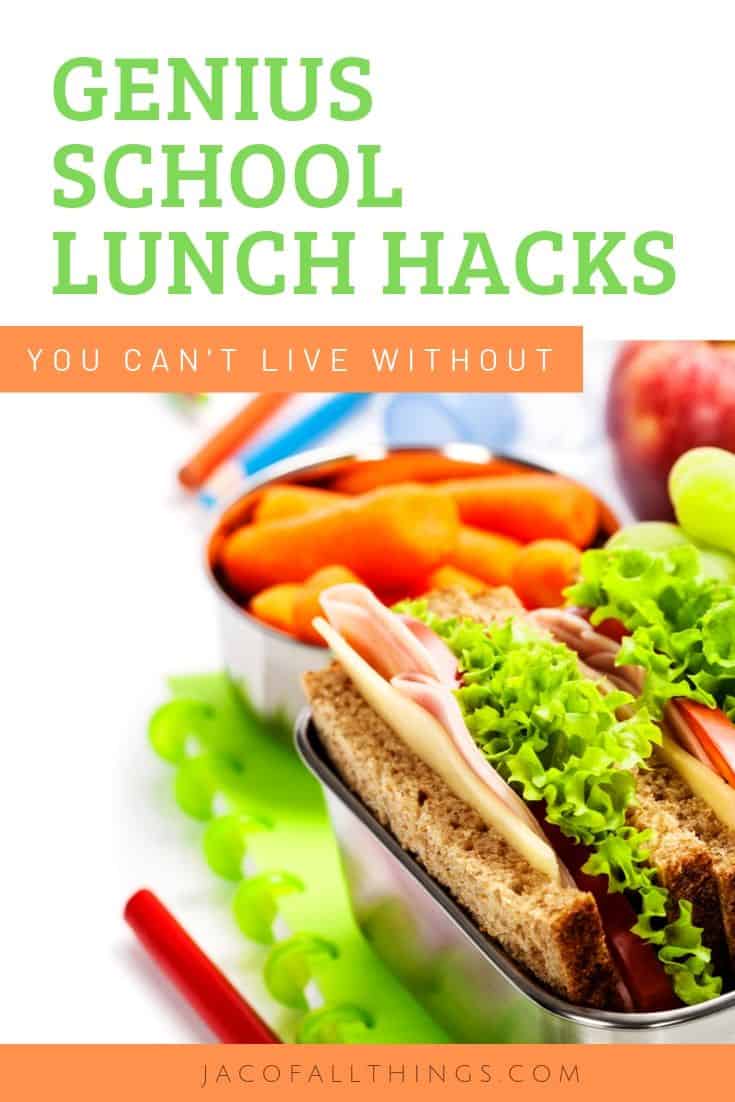 This post may include affiliate links. As an Amazon Associate I earn from qualifying purchases. Read the full disclosure here.
1. Don't start from scratch each day.
Decision fatigue is a real thing when it comes to packing school lunches. The last thing you want to do in the morning rush is to try to scramble to come up with an idea of what to pack for your child's lunch.
Take all thought out of the equation by having a list of lunch ideas already printed, that you can refer to when you pack lunch.
Check out this post for endless lunch ideas and a free printable that you can use daily to plan your child's school lunches.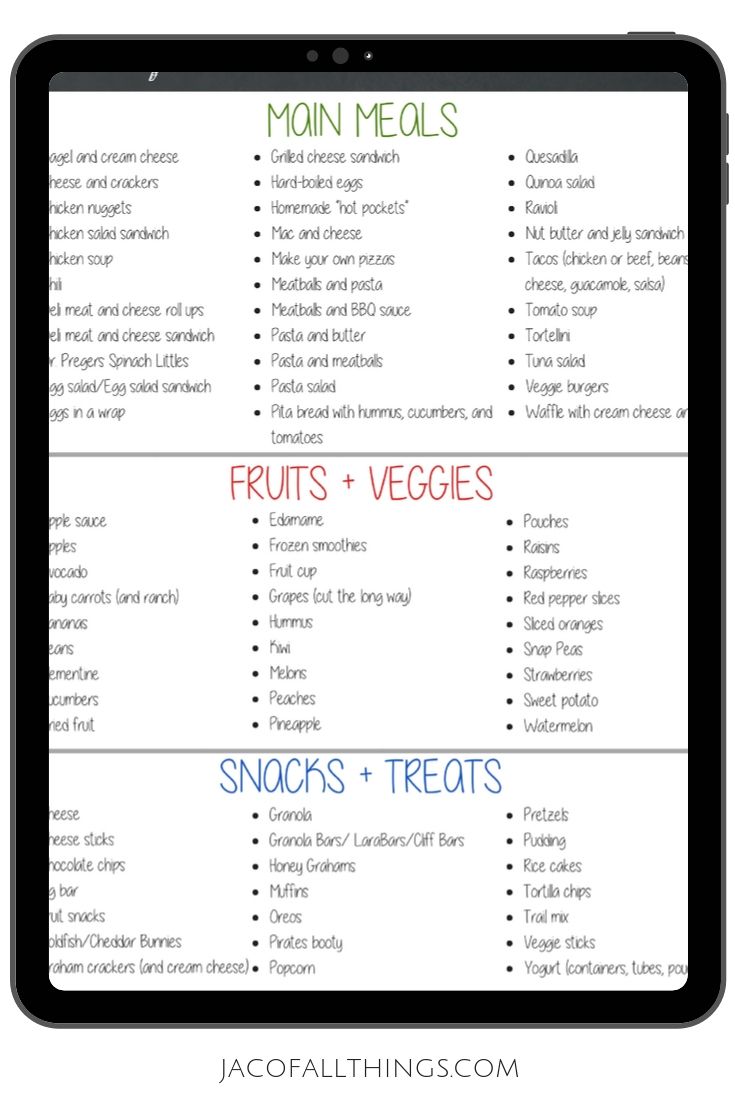 2. Keep a few sandwiches in your freezer
Always have a few sandwiches in your freezer. On those mornings where you are running late (or just need a break from preparing), simply pull out a sandwich from the freezer.
I promise they taste just fine. Your child will likely not even notice by the time lunch rolls around as they will be defrosted by then.
Your options are endless here. You can freeze PB&Js, meat and cheese, grilled veggie sandwiches, even chicken salad!
Just stay away from sandwiches that have lettuce, pickles, or raw veggies.
This school lunch will save you one morning…I promise.
3. Fun shapes help picky eaters
Have a picky eater? Fun shapes help! (My husband is a feeding therapist and can attest to this first hand!)
Use cookie cutters or other fun sandwich cutters to make lunch look a little more fun. You'd be surprised what a difference a fun looking sandwich (or piece of fruit/veggie) does!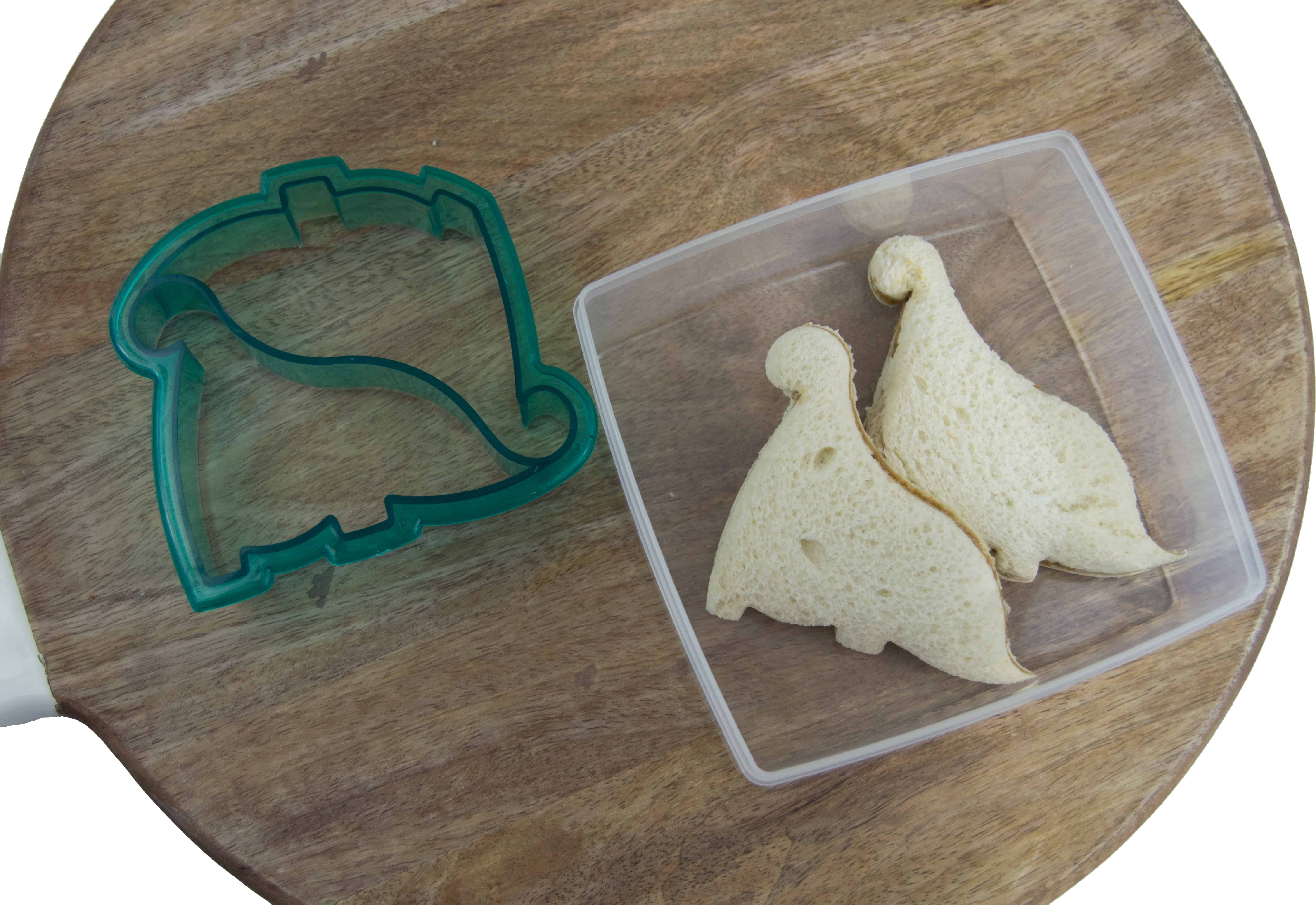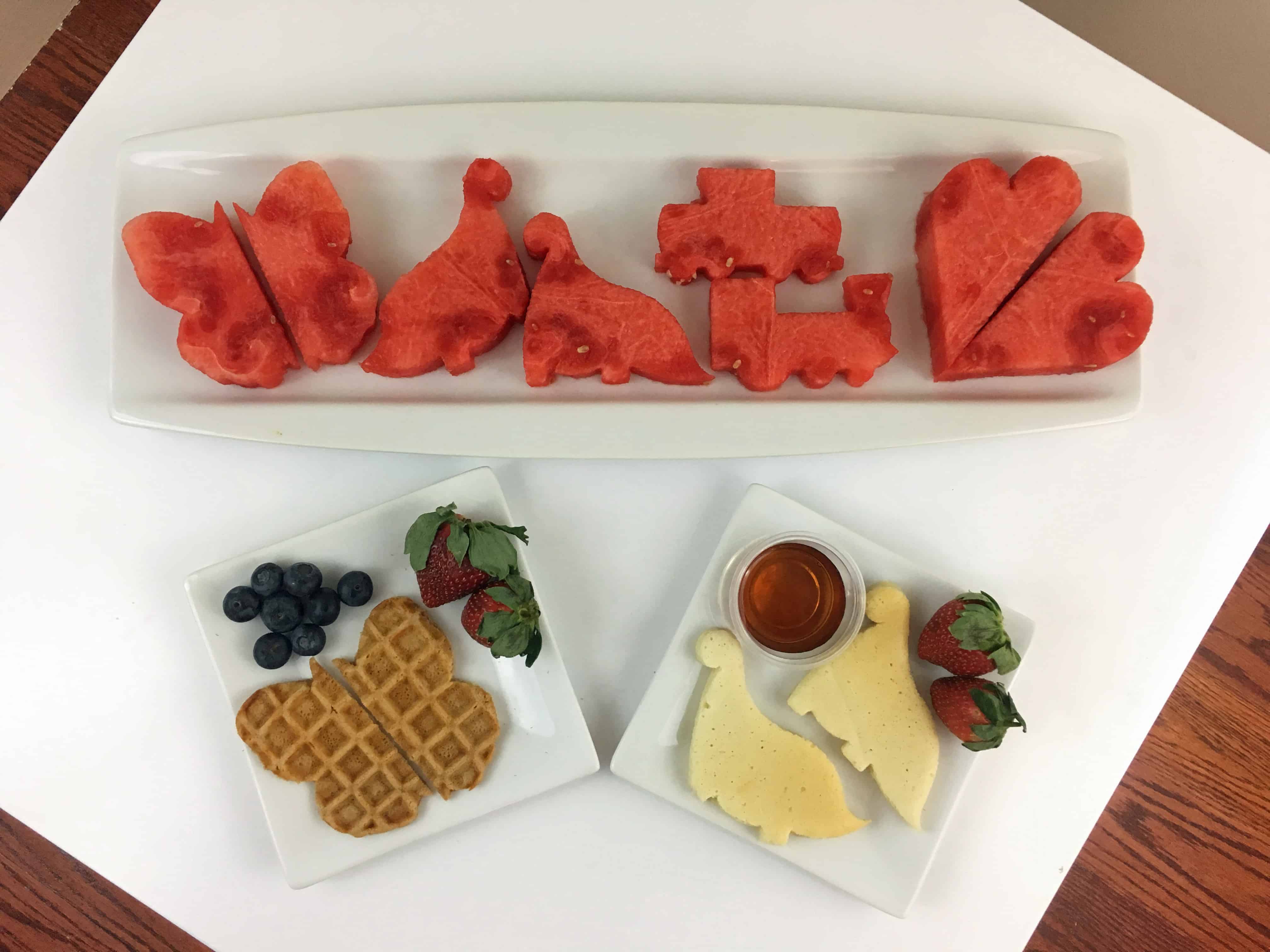 4. Use a thermos to keep lunches hot
Keep your hot lunches hot with a thermos with this school lunch hack. (You can see our favorite thermos here.)
With a thermos, your lunch options grow significantly! You can send in hot chicken nuggets, pasta, soup, pizza bites, chili, and much more!
5. Keep your fruit from browning with this special trick…
How many times do the sliced apples have to come home untouched before you do something about them?
This simple hack is a game changer for those kids who "don't like to eat brown things."
Keep your fruits from browning by putting a little lemon juice on them.
Related: 10 Things Every Child Needs In Their Lunch Box
6. Use a bento box or muffin liners to separate food
Seems simple, but there are quite a few benefits to using a bento box or muffin liners.
Avoid sending in a messy mixture of food
Eliminate the need for washing multiple tupperware containers
Reduce the need for multiple zip lock backs for each and every snack
This also forces you to get a little creative with your lunches and give them some variety. If you have a tendency to give too many sugary sweets, or carbs, or whatever it may be, seeing your child's school lunch all laid out in one place forces you to give it a second thought.
7. Pack Smoothies to Go
Smoothies are my go to for getting fruits and vegetables into my girls. They literally beg for them almost daily.
It took a while to figure out how I could send them to school without creating a mess, but I have found the solution with these handy things.
Now I create a few batches of smoothies ahead of time and freeze them in silicone ice pop molds. Right before school, I simply grab one from the freezer and throw it in their lunchbox.
It melts just a bit, but all the messiness stays tightly in the popsicle mold.
A few of our favorite things…
Favorite Water Bottle
Updated August 2020: We have a new favorite water bottle. We still love the Takeya mentioned below, but our top choice now goes to the Yeti Rambler Jr. 12 oz Kids Bottle which is dishwasher safe!
Takeya Kids Insulated Water Bottle with Straw Lid
This water bottle is complete leek free and keeps drinks cold ALL DAY LONG. It's incredibly easy to clean; not like so many other options that create mold in the straw.
Favorite Ice Packs
Thin Ice Packs for School Lunch
They take up no space at all and don't "sweat" too much.
Favorite completely unnecessary item (outside of the fact that it makes my kids happy)
These are completely unnecessary, but they do bring a smile to my daughter's faces. (And mine if I'm being honest…)
The front side of the school lunch notes have a cute quote or message and the backside is either blank or has prompts that you can fill in with personalized messages.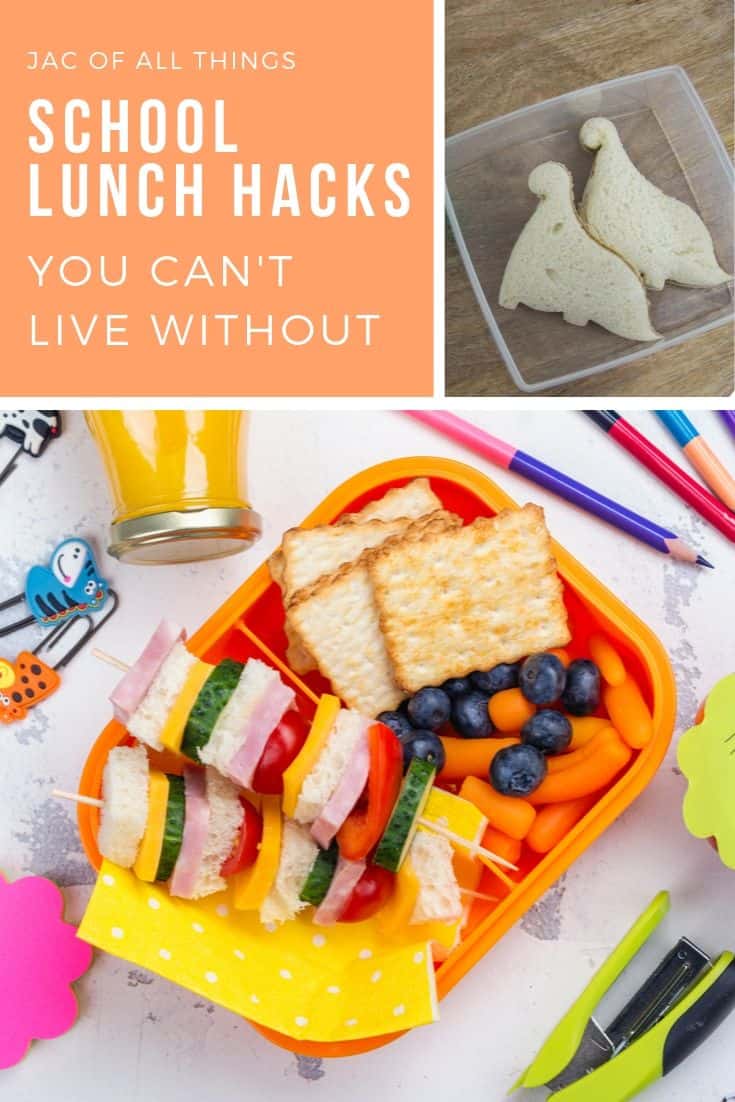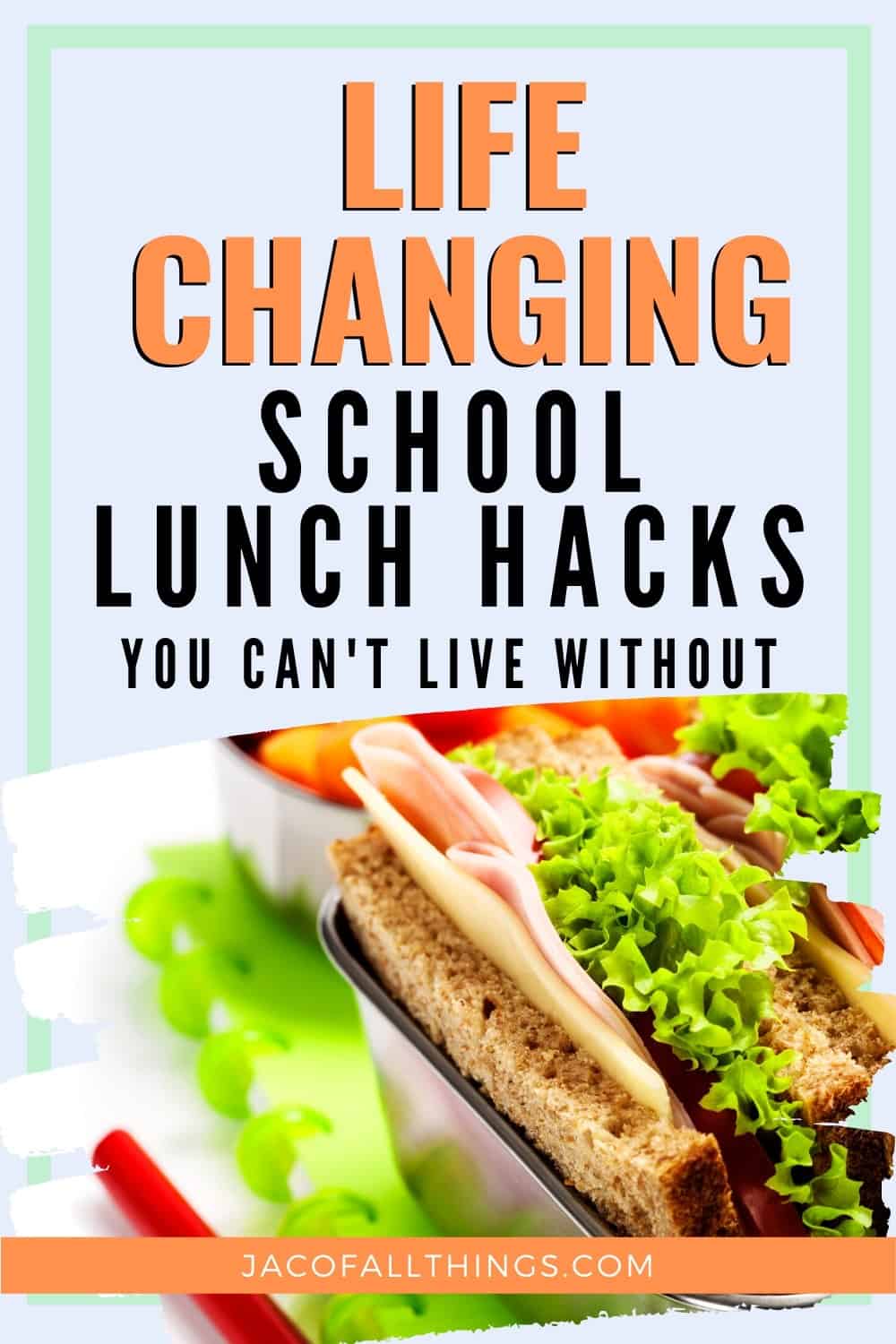 Receive Weekly Life Hacks
Subscribe to receive exclusive life hacks and practical information sent directly to your inbox! By using this form you agree with this site's privacy policy.