If you're looking for a fun and creative way to tell your kids that you're going to Disney, look no further! This Disney trip reveal scavenger hunt is sure to get them excited.
Create a fun Disney-inspired game for your kids by following the list of clues below. Follow the link below to print your free copy of these clues or copy the clues on paper or card-stock and hide around your house. At each stop along the way, hide the next clue until they reach the final destination, where you reveal you are going to Disney!
(Scroll down to access free printable Disney trip reveal scavenger hunt clues!)
---
Disney Trip Reveal Scavenger Hunt Clues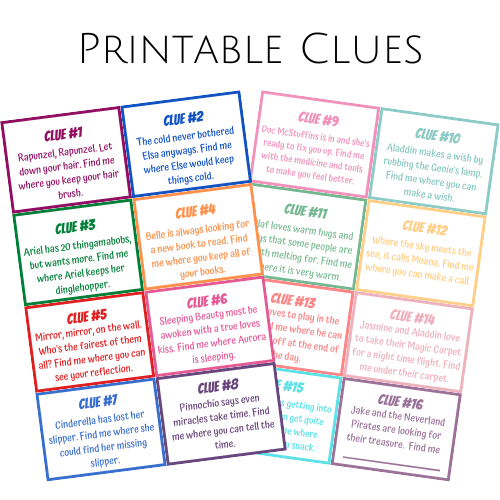 We hope you have as much fun playing this Disney trip reveal scavenger hunt as we did writing it! Enjoy your trip to Disney!
---
More Disney-related content:
---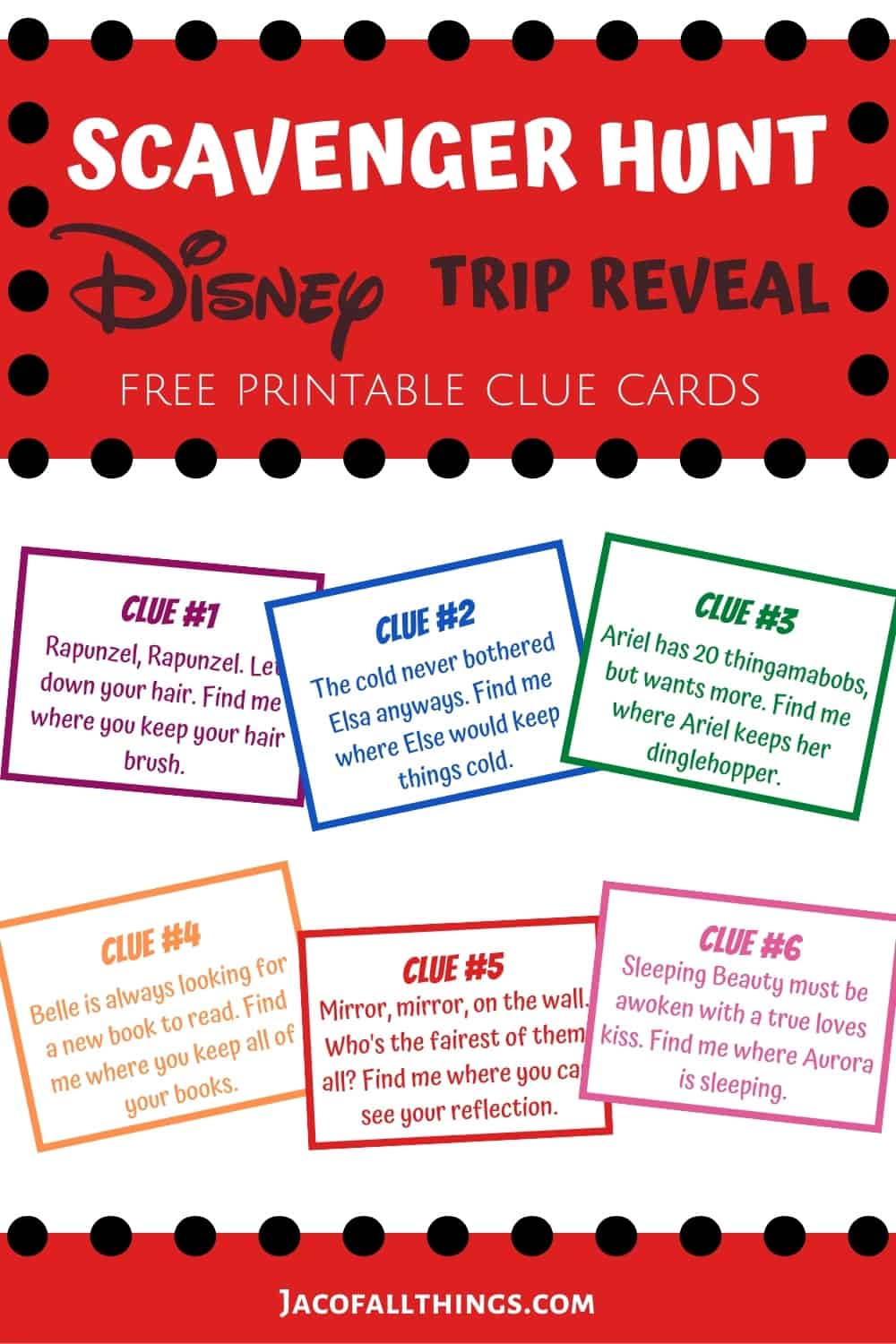 Receive Weekly Life Hacks
Subscribe to receive exclusive life hacks and practical information sent directly to your inbox! By using this form you agree with this site's privacy policy.