Are you surprising someone with a Disney vacation for Christmas this year? Or have a trip planned but want to throw some fun little surprises together as a gift? Check out this list of my favorite stocking stuffers for Disney vacations.
Unless you are a frequent Disney World visitor, you'll likely need a few things to make your trip everything you hoped for (and more!) These gifts are great because they are practical AND fun!
For a complete packing list of everything you will need for your trip, be sure to download a copy of our free printable packing list. Also, be sure to check out these essential items that you don't want to forget in your suitcase for Disney World!
Related: The Best Stocking Stuffers for Travelers
This post may include affiliate links. As an Amazon Associate I earn from qualifying purchases. Read the full disclosure here.
Lookbook: Stocking Stuffers for Disney Vacation

The Best Disney Vacation Stocking Stuffers
Here's a list of our favorite stocking stuffer ideas for the Disney traveler.
Related: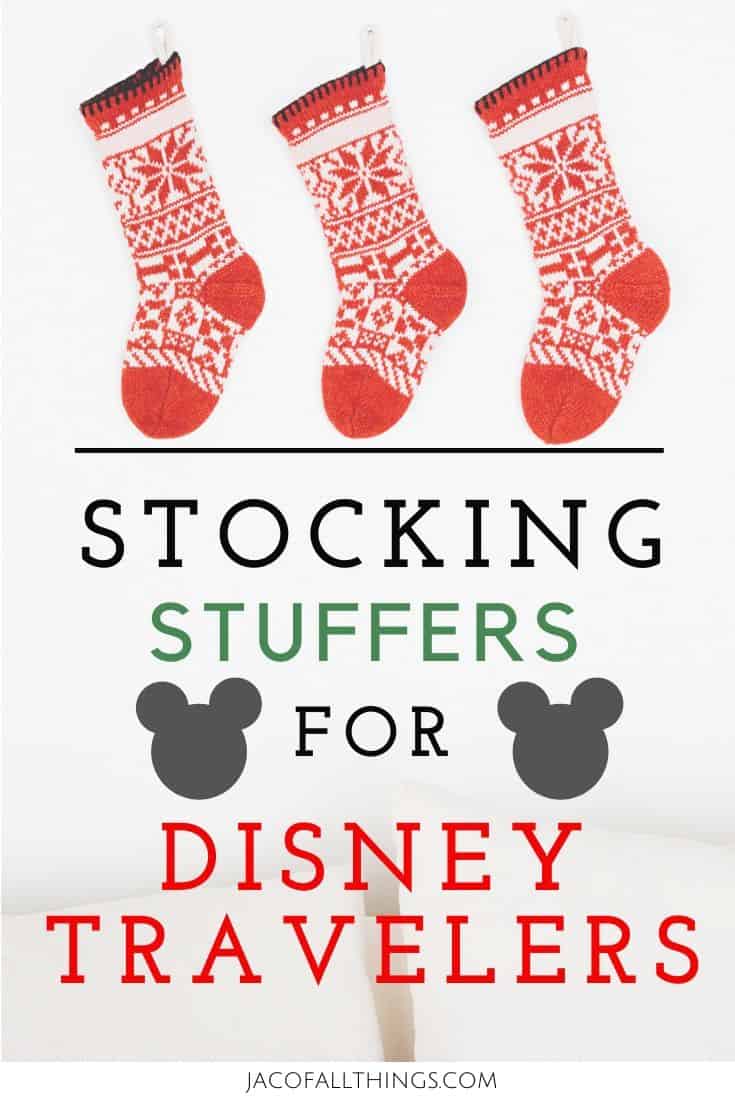 Receive Weekly Life Hacks
Subscribe to receive exclusive life hacks and practical information sent directly to your inbox! By using this form you agree with this site's privacy policy.