I recently acquired several pieces of jewelry from my grandmother. It was mostly costume jewelry
(her favorite)
but there were a few pieces of silver jewelry that I found too. The problem was that they were covered in tarnish. Luckily, I found an easy hack for how to remove tarnish from jewelry and I was amazed by the results. The tarnish disappeared before my very eyes and the jewelry looked like new again.
The best part is I was able to clean the tarnish from the jewelry with simple household supplies. I did not have to buy anything additional to get them restored to new again!
I went on a tarnish cleaning spree after that. I had several pieces of silver jewelry that I had worn in the hot tub and had turned black after. (It worked on those!) I was able to clean several pieces of silver flatware. It was so rewarding to watch old tarnished pieces of silver become sparkly again.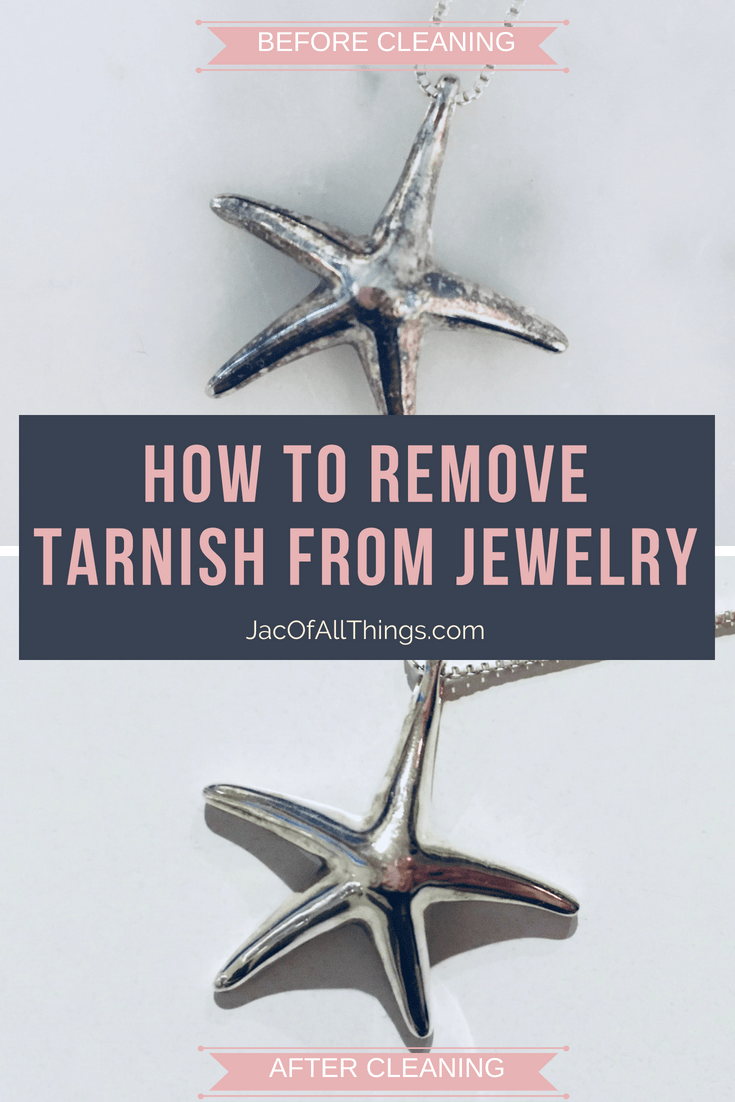 Learn How to Remove Tarnish from Jewelry
Follow the directions below on how to remove tarnish from jewelry or you can watch the magic happen live! I've recorded a video of me cleaning the tarnish off a silver necklace and you can see for yourself how easy it is.
What you'll need:
1 cup boiling water
1 tablespoon baking soda
1 tablespoon salt
1 sheet aluminum foil
A small bowl
A microfiber cloth or polishing cloth
Directions to Remove Tarnish from Jewelry
Step 1: Boil your water.
Step 2: Line the bottom of your bowl with the aluminum foil, shiny side facing up.
Step 3: Add boiling water to the bowl.
Step 4: Add baking soda and salt to bowl. (The solution may start to bubble and may smell like sulfur.)
Step 5: Drop in silver jewelry, tableware or flatware into the bowl, making sure it touches the aluminum foil.
Step 6: Watch the magic happen! The tarnish should disappear before your eyes. You may have to leave the silver jewelry in the bowl anywhere from 30 seconds to 10 minutes depending on how tarnished the jewelry is.
Step 7: Rinse the jewelry in cool water. Polish with the microfiber cloth or polishing cloth.
Important Notes Before You Start
This is for sterling silver/fully silver jewelry or tableware/flatware only. Some indicate they have the same success with silver-plated items, but others have experienced the silver being completely removed from their silver-plated items when using this cleaning approach. Use this method for silver-plated items at your own risk!
This method should not be used on any jewelry with gemstones.
---
Read More Cleaning Tips
Read More Life Hacks and Practical Advice
---
Receive Weekly Life Hacks and Practical Advice
If you want to be notified of future posts, be sure to sign up for our email notification list! You will receive a weekly email with the latest posts added to Jac of All Things, as well as a weekly "Did you know" tidbit of information or life hack to make your life easier. Simply provide your email address below. By using this form, you agree with this site's privacy policy.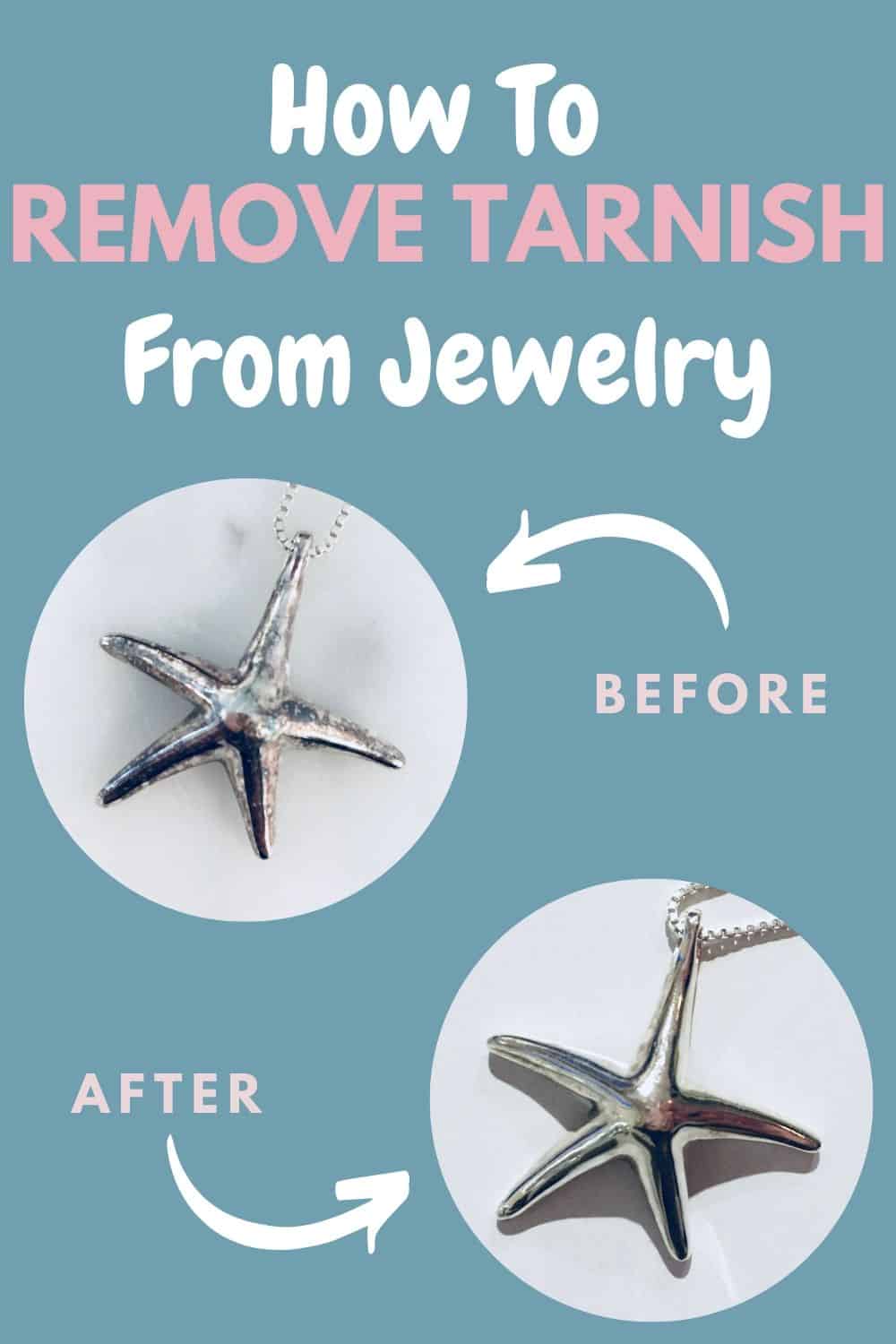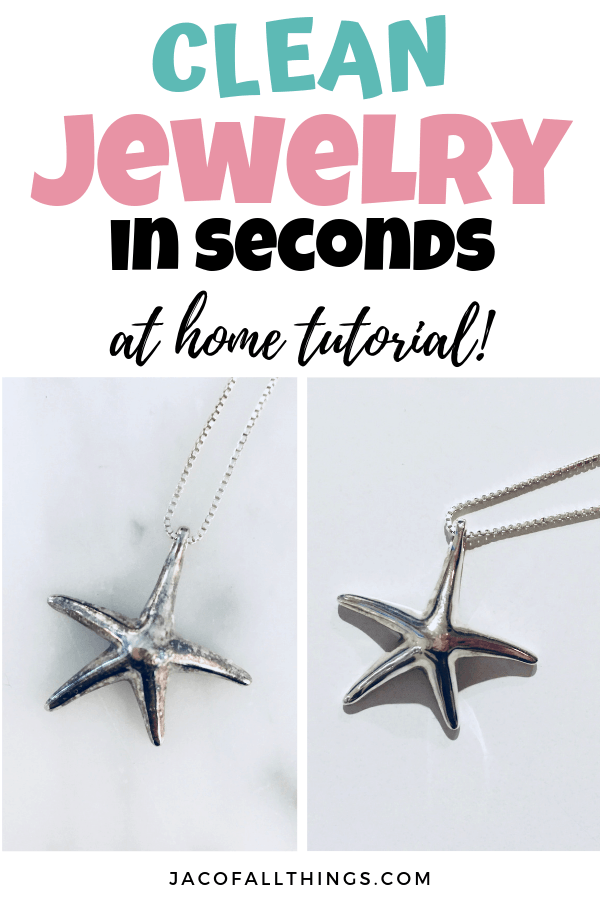 Receive Weekly Life Hacks
Subscribe to receive exclusive life hacks and practical information sent directly to your inbox! By using this form you agree with this site's privacy policy.