Vinegar is not just for cooking! Read on for my top 10 favorite ways to use vinegar around the house.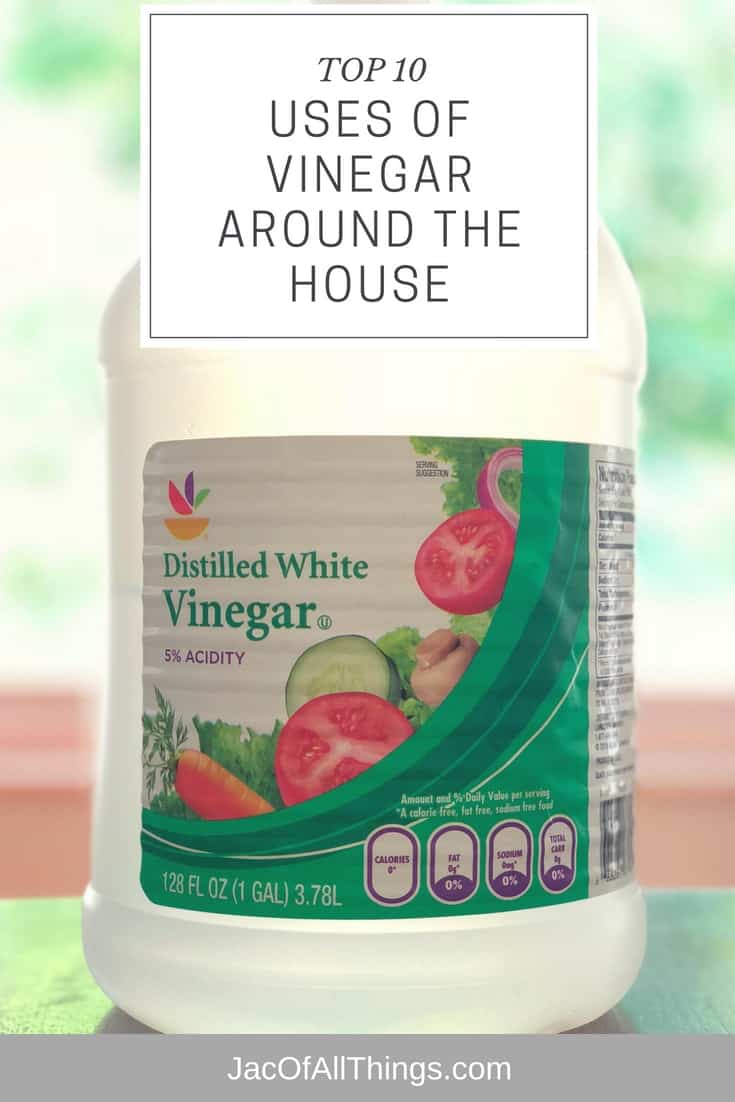 1) USE VINEGAR TO GET THE MILDEW SMELL OUT OF CLOTHES/TOWELS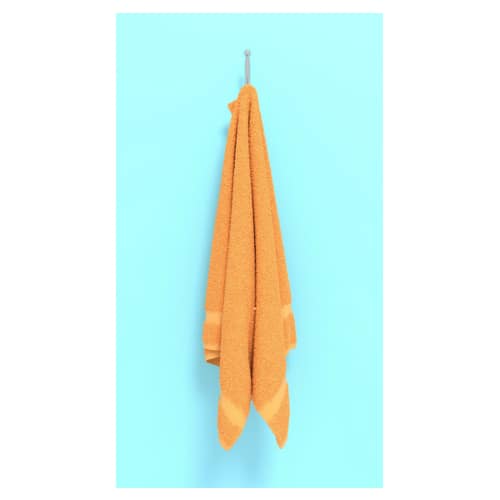 Have you ever left towels in the washing machine for too long and now stuck with stinky, mildew-smelling towels? Simply wash them again on hot with a cup of vinegar in the washing machine. (And dry them immediately this time!) The smell should go right away!
2) USE VINEGAR TO MAKE WASHING MACHINE SMELL FRESH AGAIN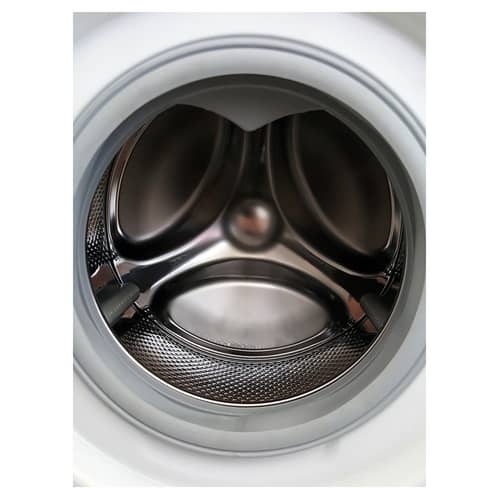 On a related note, add one cup of vinegar in your washing machine in place of fabric softener – your clothes will be softer, smell fresh, and stay vibrant!
3) USE VINEGAR TO REMOVE SMELL FROM DISHWASHER
Does your dishwasher smell? Place once cup of vinegar in a cup or bowl and place on the top shelf of your empty dishwasher. (Facing upright so the vinegar doesn't spill out.) Run your dishwasher and the smell should be gone!
4) USE VINEGAR AS ALL-PURPOSE CLEANER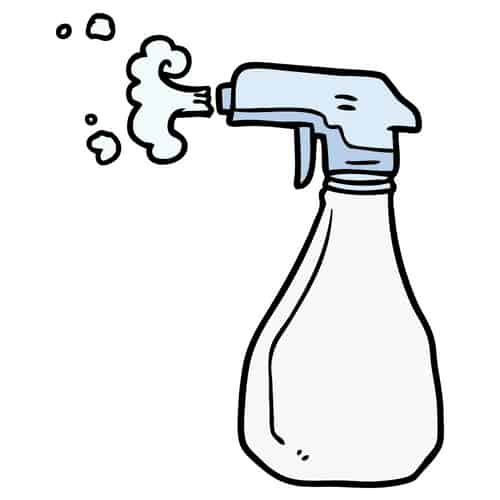 Replace your all-purpose cleaner with a 50/50 vinegar-water solution. Vinegar is a great clean alternative to other harsh chemicals.
5) USE VINEGAR TO REMOVE WATER RINGS FROM FURNITURE
Do you have water rings on your furniture? For wood furniture, mix equal parts vinegar and olive oil to remove; for leather, just use straight vinegar. (Of course, do a test first to ensure this does not ruin your furniture!)
6) USE VINEGAR TO REMOVE MILDEW STAINS FROM BATHROOM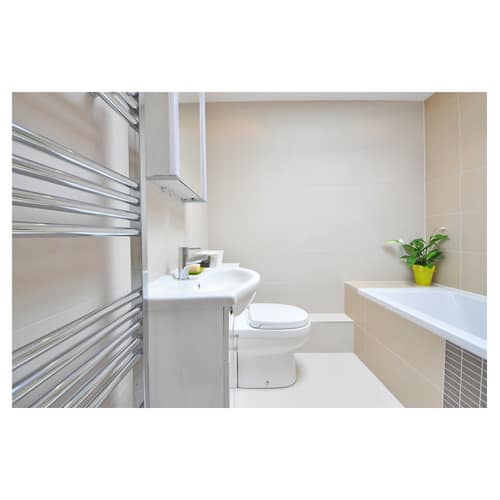 Do you have mildew stains in your bathroom that just won't go away? Spray vinegar directly on tough stains for easy removal! (For lighter stains, you can do a vinegar-water solution.)
7) USE VINEGAR TO CLEAN YOUR COMPUTER MOUSE OR COMPUTER SCREEN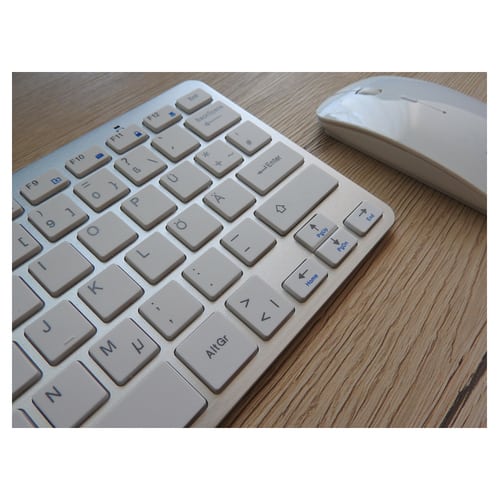 Use a 50/50 mixture of water and vinegar to clean your computer mouse or computer screen. Mix equal parts of vinegar and water and dab on a cotton ball or clean microfiber cloth. (You do not want to over soak the cotton ball/cloth; they should just be damp.)
8) USE VINEGAR AND BAKING SODA TO UNCLOG DRAINS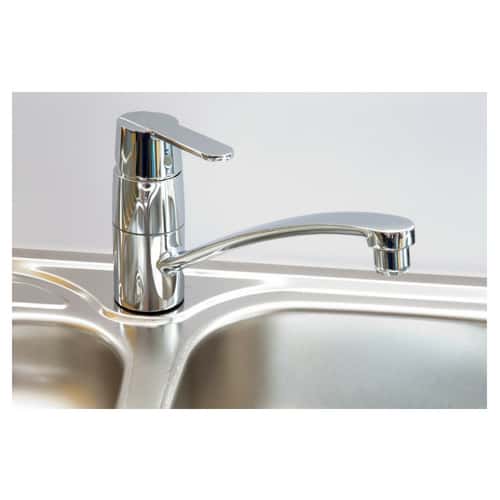 Use a vinegar and baking soda solution to unclog and remove the smell from drains. Simply pour 1/2 cup baking soda in drain; then 1 cup vinegar. You will see some bubbling/foaming. Once the bubbling/foaming stops, run hot water down the drain for a minute or so. Wait a few minutes, then run cold water down the drain.
9) USE VINEGAR TO STEAM CLEAN YOUR MICROWAVE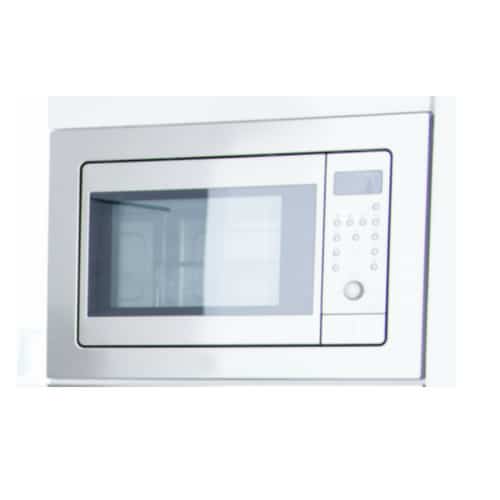 Do you have stubborn food splatters in your microwave that won't wipe away? Simply place 1/4 cup of vinegar and 1 cup water in a glass bowl and heat for 3 minutes. After, take a cloth and wipe down the interior of the microwave – your food stains and splatters should wipe right away.
10) CLEAN YOUR SHOWER HEAD WITH VINEGAR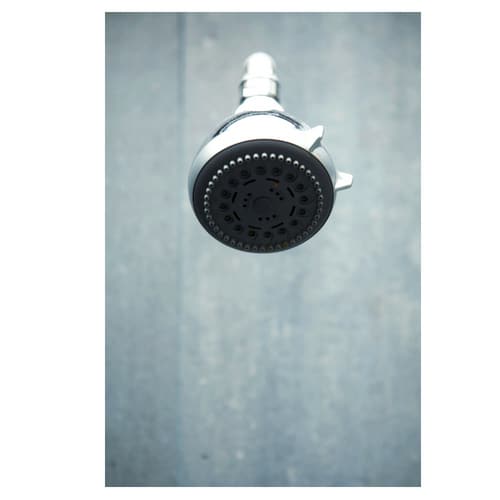 Is your shower head filled with mineral deposits? Cleaning it is easy with vinegar! If your shower head is removable, place shower head in a bowl of vinegar for anywhere between 30 minutes to overnight. Once done soaking, simply rinse it and use a toothbrush to scrub away any remaining mineral deposits. If your shower head is non-removable, fill a plastic bag halfway with vinegar. Place over the shower head so the shower head is fully emerged in the vinegar and tie around top. Leave on for 30 minutes to overnight, then remove, and run the water. You may also have to scrub with a toothbrush to scrub away anything remaining.
---
Read More Cleaning Tips
Read More Life Hacks and Practical Advice
---
Receive Weekly Life Hacks and Practical Advice
If you want to be notified of future posts, be sure to sign up for our email notification list! You will receive a weekly email with the latest posts added to Jac of All Things, as well as a weekly "Did you know" tidbit of information or life hack to make your life easier. Simply provide your email address below. By using this form, you agree with this site's privacy policy.