Isn't it the best feeling when you realize that you can do something smarter, faster, cheaper, or just simply better? Jac of All Things is here to help provide you with practical advice and life hacks for everyday life. Whether it's a cleaning hack, organization hack, money-saving tip, shopping tip, or just practical advice, you can find it here.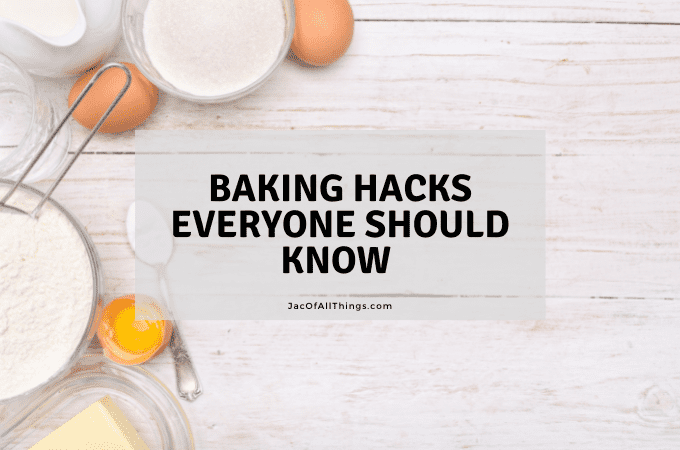 Are you looking for ways to improve your baking skills? Here are 22 baking hacks that will take your baking skills to the next level. These tips and tricks will simplify your life in the kitchen, and make you look like a pro! 22 Baking Hacks You Wish You Knew Sooner...
Want More Life Hacks and Practical Advice?
Join our email list to receive a weekly life hack or interesting tidbit of information. You will receive notification of new posts as well as exclusive life hacks and practical information for email subscribers (sent on a weekly basis). (By using this form, you agree with this site's privacy policy.