Fall is such a great time of the year with cooler weather, colorful leaves, and everything pumpkin spice. The crisp air makes for the best weather to be adventurous outside or cuddle up inside, which makes it a perfect time for dates. Here are 50 date ideas for the fall time.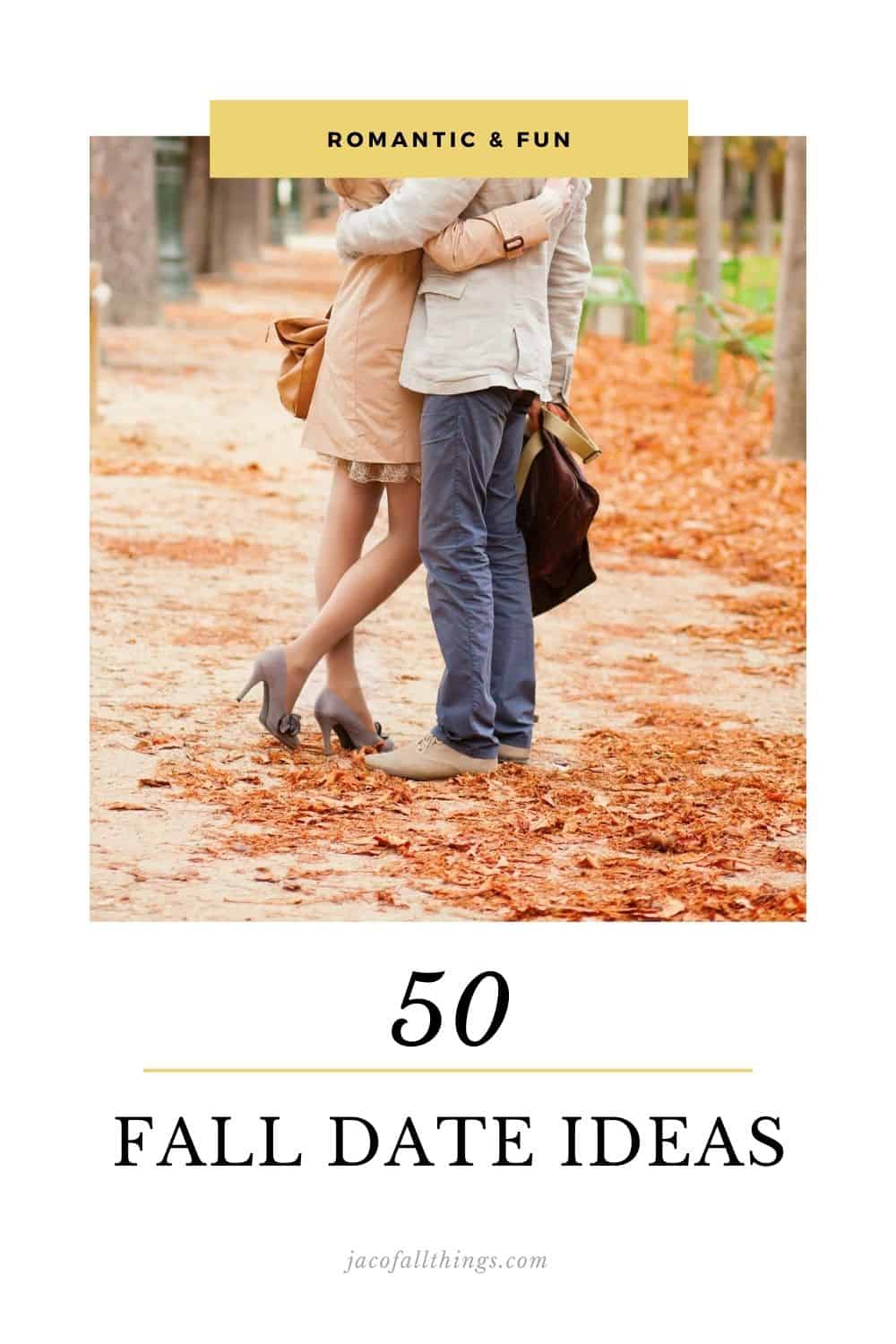 Fall Date Night Ideas
Go apple picking.
Go pumpkin picking.
Visit a haunted house.
Navigate through a corn maze.
Carve pumpkins.
Attend a football game.
Walk through haunted trail.
Go on a haunted hayride.
Have a scary movie marathon.
Make candy apples.
Visit a fall festival.
Eat apple cider donuts.
Go on a hunt for pumpkin-flavored foods.
Host or attend a Halloween party.
Build a bonfire and make s'mores.
Bake a pie together.
Visit a sunflower farm.
Go for a hike.
Go camping or even glamping.
Visit a farmer's market.
Watch 13 Nights of Halloween.
Create a new recipe.
Hand out candy together on Halloween.
Visit Salem, Massachusetts.
Decorate for the season.
Go for a scenic drive.
Cook a Thanksgiving dinner together. (Read these tips to ensure you don't have a Thanksgiving meal disaster!)
Go tailgating.
Visit a winery or brewery.
Host a Friendsgiving.
Have a chili cook-off.
Volunteer.
Have a game night.
Visit a new coffee shop.
Decorate Halloween cookies or cupcakes.
Plan or make Halloween costumes.
Go on a ghost tour.
Write out your fall bucket list. (Check out our ultimate fall bucket list!)
Make "Spooky Baskets" for your friends and family.
Visit an amusement park during their haunting hours.
Do shopping challenges like who can find the best fall outfit for the other person or who can buy the ultimate fall date night essentials for under $20.
Make homemade hot cocoa or pumpkin-spice latte. (Check out this easy recipe for DIY hot cocoa sticks!)
Buy matching flannels.
Make handmade blankets.
DIY a fall or Halloween craft.
Binge on a new television series.
Make cinnamon rolls for breakfast and eat in bed.
Attend a drive-in movie.
Make homemade candles.
Go for a scenic bike ride.
Receive Weekly Life Hacks
Subscribe to receive exclusive life hacks and practical information sent directly to your inbox! By using this form you agree with this site's privacy policy.