Behold the ultimate list of Valentine's Day gifts for HIM! These gifts are perfect for your husband, boyfriend, or special man friend to show a little extra love this Valentine's Day.
I enlisted the help of my husband to create this list of gift ideas. I figured why not hear from a man directly for the perfect Valentine's Day gift!
---
VALENTINE'S DAY GIFTS FOR HIM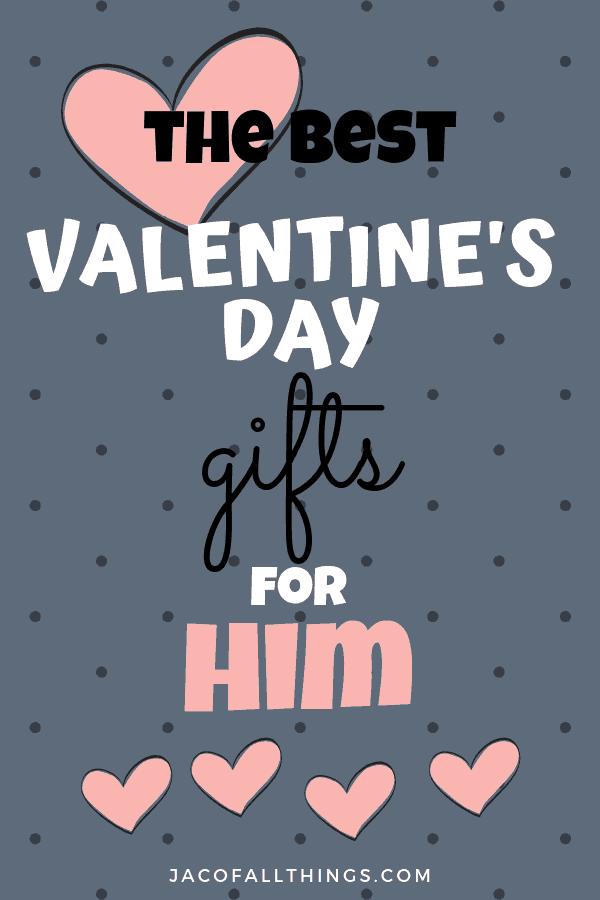 ---
This post may include affiliate links. As an Amazon Associate I earn from qualifying purchases. Read the full disclosure here.
---
VALENTINE'S DAY GIFTS FOR HIM (IDEAS FOR THE PERFECT GIFT)
A YEAR'S WORTH OF DATES
For the man who loves time spent together, get him a year of pre-planned dates! Read more about how to put together 12 Months of Dates here.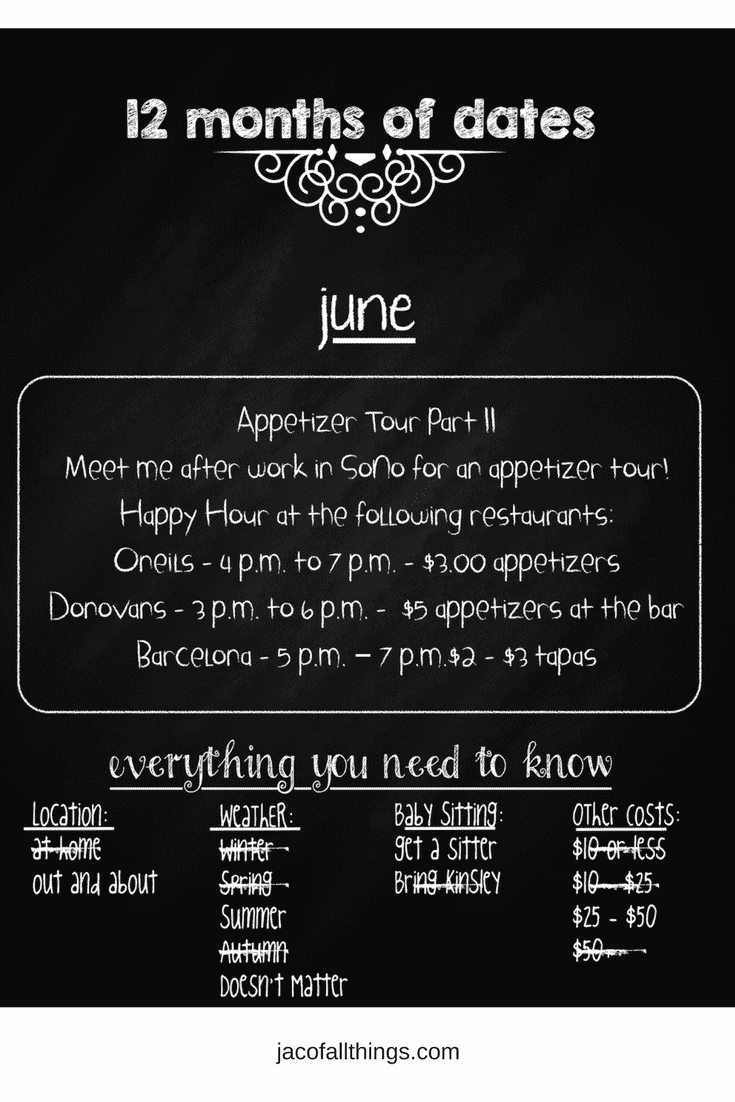 Need some date ideas?
---
…OF THE MONTH SUBSCRIPTION
There are so many great "…of the month" subscription options out there for a perfect Valentine's Day gift that keeps giving!
Does he like craft beer? Get him a beer of the month subscription. Fun socks? There is a sock of the month subscription. There are subscriptions for EVERYTHING! Pizza of the month, BBQ of the month, or even fancy accessories for men "…of the month" subscription ideas.
---
GIFT IDEAS FOR BEER DRINKERS
Is the man in your life into craft beer? There are SO many fun Valentine's Day gift ideas for him that he will LOVE!
You can get him a personalized beer caddy on Etsy.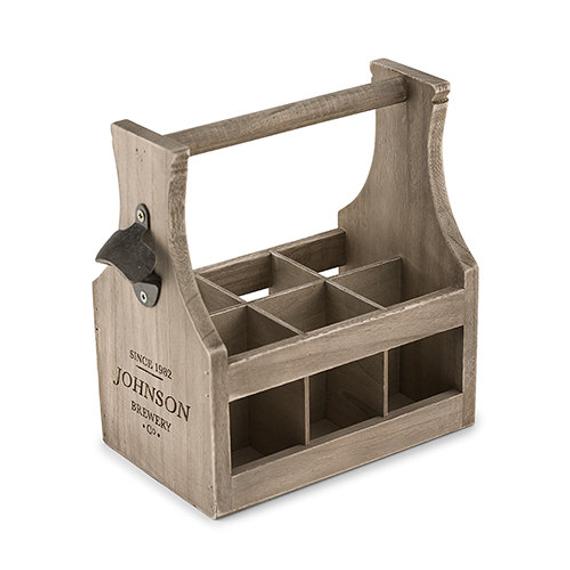 Or for a more rugged look, Bottle Breacher makes a ton of gifts made out of upcycled materials. You can buy him a decommissioned .50 caliber ammunition bottle opener(also from Bottle Breacher) or a wall-mounted beer opener with cap catcher(from Etsy).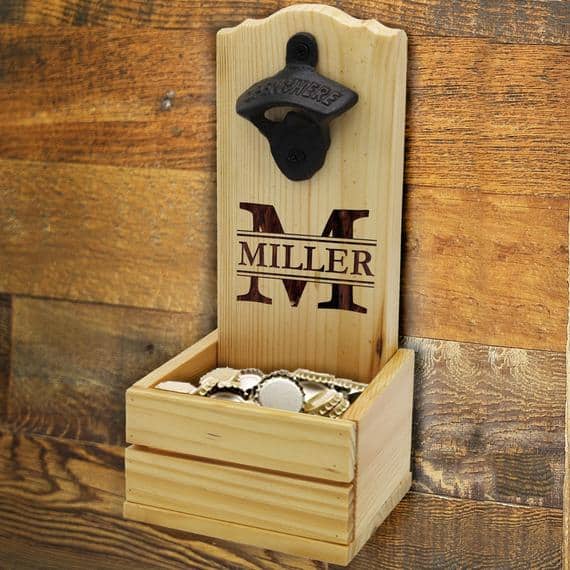 ---
Does the man in your life frequently dress up? Get him a set of personalized cuff links for Valentine's Day. You can even personalize them with a message in your own handwriting or even a fingerprint.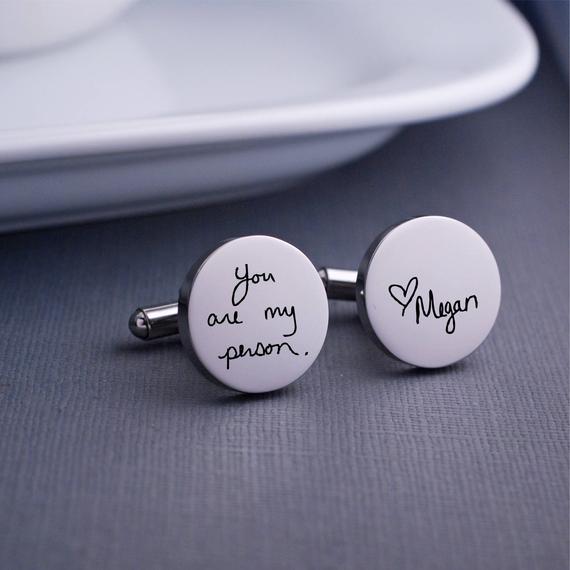 ---
YETI…WELL EVERYTHING
You can't go wrong with a Yeti gift for Valentine's Day. Depending on your budget (and his preferences) there are options for everyone. Some of my husband's favorites are the Yeti Rambler, Yeti Wine Tumbler, Yeti Tumbler, and Yeti Bucket. Of course, the coolers are pretty amazing too for a more expensive gift option.
---
MASSAGE GIFTS
Massage gifts are a perfect gift for the man in your life who needs a little extra TLC. Maybe they are looking for recovery after a hard workout, or perhaps they have a strenuous job that leaves them sore. Or maybe they just enjoy being pampered themselves. Either way, these massage-related gifts are perfect for almost everyone! There are several options for the perfect massage gift at different price points.
This is the real deal. My husband uses this massage device daily and raves over it. (I too have benefited from it and it is worth the money!)
MASSAGE GIFT CARD ($$)
---
LOVE NOTES TO SHOW HIM HOW MUCH YOU CARE
The perfect Valentine's Day gift for him does not have to be expensive. (It can even be free!) If you are looking for a budget-friendly gift idea that goes a long way, write him love notes to show him how much you care. If you feel like stepping this up a bit, you can get creative with your delivery. You can purchase these affordable mirror markers and leave him a note to wake up to on the bathroom mirror. Or, use these note pads that outline why you love him today. You can even create a jar of all the reasons why you love him on small pieces of paper, and he can pick out a new paper each time he'd like to read a new one.
For more ideas on what to write or how to show him a little extra love, check out the following articles:
---
A docking station is a perfect gift for your man to put on their desk or nightstand. They can keep their phone, glasses, watch, wallet, keys, and more organized and in one convenient place. You can even find several options on Etsy to personalize, like this one from GretaOtoDesign.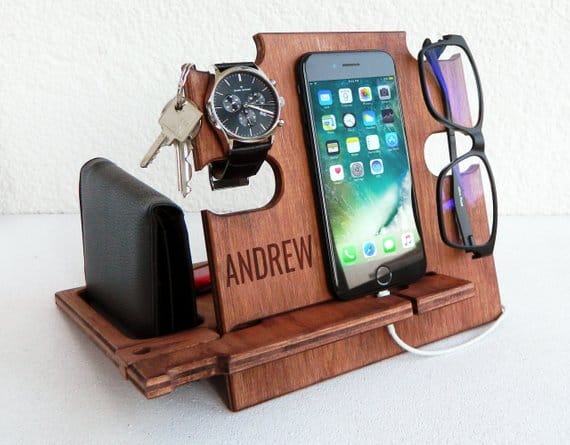 ---
MONEY CLIP/WALLET
Get the man in your life a new money clip or wallet for Valentine's Day! My husband's personal pick is the Dango T01 Tactical Wallet. It's slim, rugged, and manly, and still has plenty of space.
---
BLACK RIFFLE COFFEE
Is the man in your life a coffee drinker? If so, you must order him Black Rifle Coffee. (It's really the best!) They roast their coffee daily so you are getting the freshest, high-quality coffee. This veteran-owned and operated business knows what they are doing!
---
A record player is perfect for the music lover (and adds a really nice touch to date nights at home.)
---
Give him a gift of fun this Valentine's Day with an at-home dartboard. You can reap the benefits of this gift too with endless date nights playing together.
---
While a Go Pro is a more costly gift, it is perfect for the adventurer who wants to capture all of their favorite memories. This rugged and waterproof camera can take amazing pictures and videos of your adventures together.
---
A travel scratch map is the perfect Valentines's Day gift for the man who loves to travel. This world map helps you track your adventures. Scratch off places you have gone for a fun, colorful display.
Related: Check out these creative ways to track your travel and our favorite push pin travel maps
---
A GOOD BOOK (AND SOME TIME TO ENJOY IT)
This Valentine's Day, get him a good book, and some quiet time to enjoy it. My husband's suggestions:
---
Cloud 9 Living offers some amazing Experience Gifts that the man in your life will most certainly love. From flying a plane to driving a supercar, to adventures like rafting and zip-lining, to romantic dinner cruises, Cloud 9 Living has experiences for everyone to enjoy.
---
SHOPPING TIPS TO GET THE BEST DEAL
USE RAKUTEN
Use Rakuten to earn cash back when online shopping.
(This is seriously one of the easiest ways to earn cashback…simply sign up for an account, and when you shop online, access the site through the Rakuten portal. That's it! You don't have to do anything else, but watch your cashback total add up.) (Get $20 when you sign up using this link.)
USE THE AMAZON APP TO PRICE CHECK ITEMS IN STORE
Download the app on your phone. Once in the app, use the scanning feature to scan bar codes in store. It will show you the price of the same item on Amazon so you can compare prices.
USE THE CAMELCAMELCAMEL TO GET THE BEST DEAL ON AMAZON PURCHASES
If you are shopping on Amazon.com, use camelcamelcamel.com before you buy so you can see the price trends. (This will show you high and low price points and get alerted when there is a price drop.)
For more Amazon shopping tips, visit the post 21 Secrets to Shopping on Amazon.
Read more shopping tips here.
---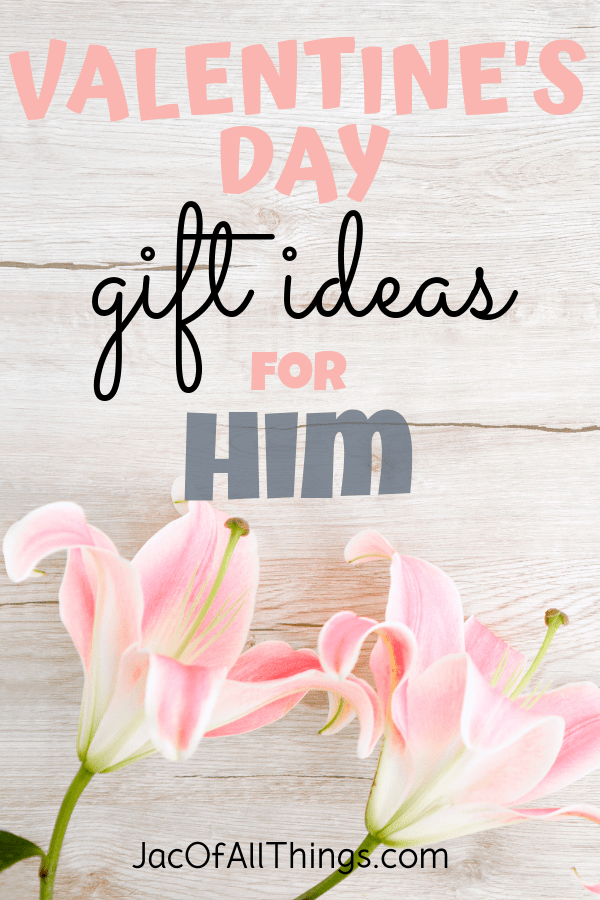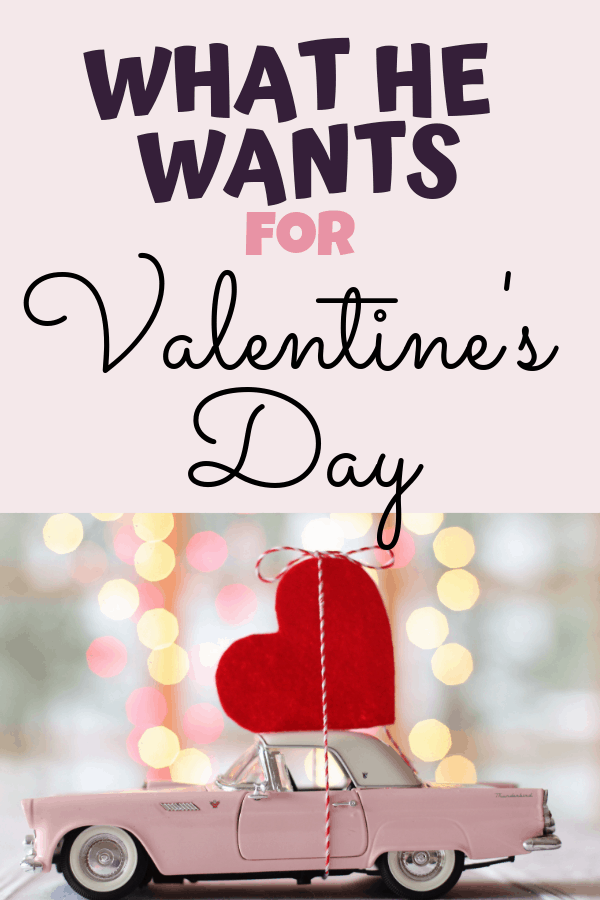 Receive Weekly Life Hacks
Subscribe to receive exclusive life hacks and practical information sent directly to your inbox! By using this form you agree with this site's privacy policy.