For all my iPhone users, I think we can all agree that our phones have so many different settings and can accomplish more than we know, which can be extremely overwhelming at times. Apple has made their product super customizable and attends to many different and unique needs, but not everyone knows about some of these hacks and secret tricks. These helpful iPhone hacks can make your daily life so much easier and help to personalize your phone to fit your own needs.
---
iPhone Hacks You Can't Live Without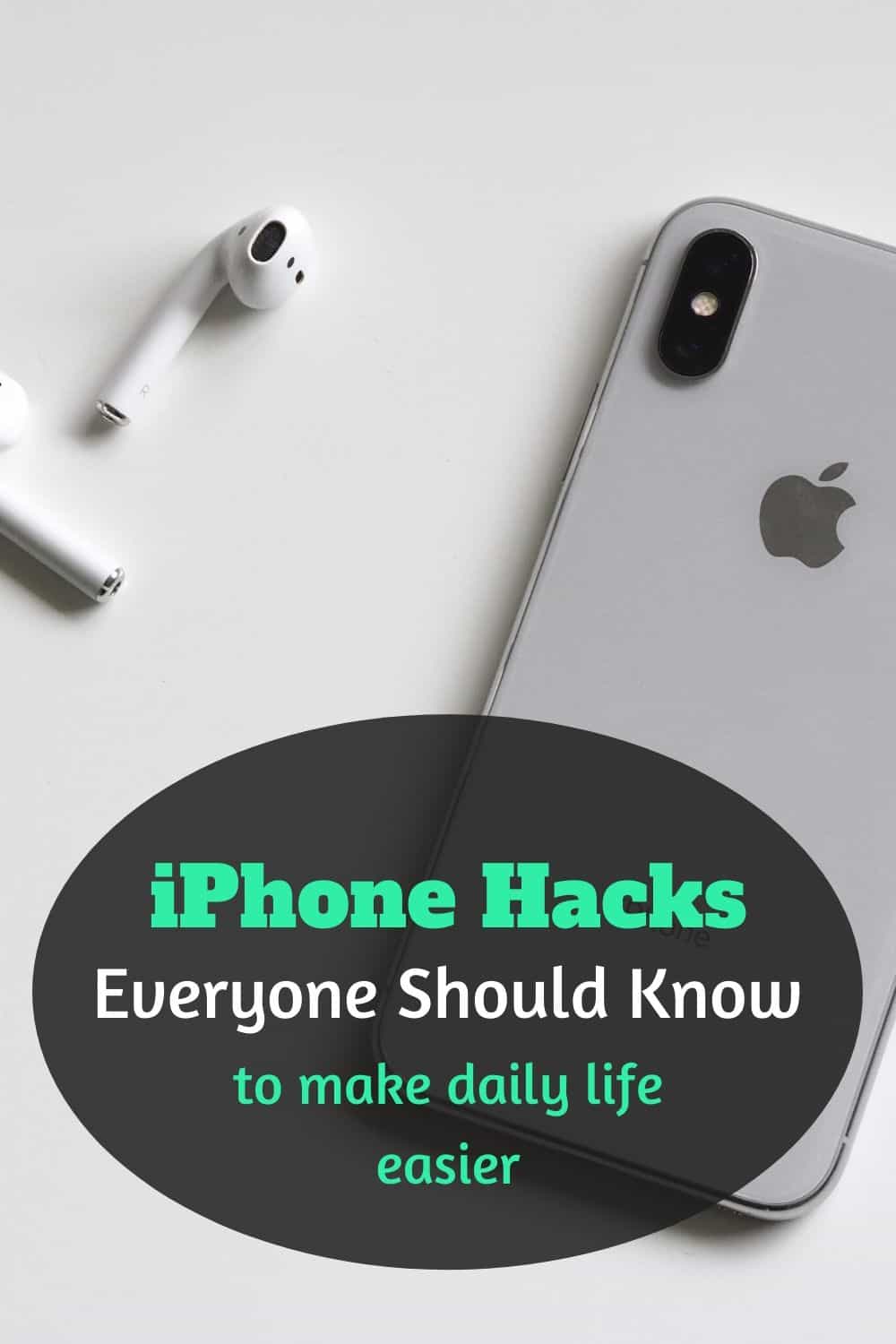 Save time using Airplane mode
Switch to Airplane mode while charging. This disables WiFi and cellular services, which are known for using a significant amount of power.
Find your hidden mouse
To access your hidden mouse, press and hold the bottom portion of your keyboard. This makes it easier to move the mouse left and right to fix typos.
Set a music timer
You can set a timer for your music to turn off on its own. Simply go to your timer app (where you set an alarm). Click on when the timer ends, and scroll to the bottom of the list (past the sound choices) to "stop playing." You then set the timer for how long you want the music to play before it turns off.
Use your headphones to take photos
Use your iPhone headphones to take a photo. When they are plugged in, and your camera app is open, both volume buttons on your headphones can be used to snap a picture or start recording a video. This is a great hack for taking photos with a tripod.
Take pictures while recording a video
To take a picture while recording a video, press the circle button to the left of the center circle.
Undo typing
To undo typing or redo typing in a text message, email, or notes, simply shake your phone and click undo. (Read more on how to undo typing here!)
Erase a number when using your calculator
If you accidentally typed the wrong number into the calculator, swipe right over the numbers to erase the last number.
Quickly start a new sentence
Double spacing after a sentence will automatically add a period, a space and will capitalize the next word.
Use your iPhone as a level
You can use your phone as a level by opening your Measure app and clicking the level tab. The Measure app also allows you to now take measurements of items without a tape measure.
Create custom call vibrations
You can create custom vibration for each of your contacts. Go into contacts and then click edit. You will be able to customize the vibrations for both text messages and phone calls by clicking either ringtone or text tone and then vibration. You can even make your own vibrations.
Make your phone speakers even louder
You can make your speakers louder by changing your music settings. Go to Settings→ Music → EQ→ Late Night. Your music will become slightly louder than before.
Customize your control center
You can customize your control center to add or remove different functions. Go to Settings→ Control Center→ Customize Controls. You can then choose which controls you want and even move them around to change their location.
Related: The BEST places to store phones (on your phone and offline!)
Turn your phone on do not disturb
You can schedule a certain period of time for Do Not Disturb to be automatically activated. Go to Settings → Do Not Disturb and turn on Scheduled and choose your times. You can also place certain contacts on your favorites list so that their calls will come through even with DND activated. Go to Settings → Do Not Disturb → Allow Calls From.
Wind down for the night with night mode
You can set up an automatic activation for night mode. Simply go to Settings → Display & Brightness → Nightshift → Scheduled. Night Shift helps with getting a better night's sleep.
Create your own text shortcuts
You are able to create "shortcuts" for text in your settings. A good use for this tool is to create a shortcut for your email so your entire email address will pop up after typing in only a few letters. For example, if you type in "ema," then "[email protected]" will pop up. To create this shortcut, go to Settings → General → Keyboards → Text Replacement. You can set up many other shortcuts too.
Focusing on pictures
To lock an image into focus, hold down on the focus point on the camera until "AE Lock" appears. Once you lock the image into focus, you can then lighten or darken the image by scrolling up or down (or to the right if you are holding your phone sideways.)
Child-proof your phone
Ever give your phone to a child? Somehow those sneaky little fingers know how to close out of everything you wanted them to use and get into all the wrong places. Check out how you can child-proof your iPhone so they only access what you want them to.
Free up space on your iPhone
If your storage is full and it does not allow you to take any photos, simply take the picture in the Facebook or Twitter app.
Related: How to free up space on your iPhone
Read more life hacks and practical advice: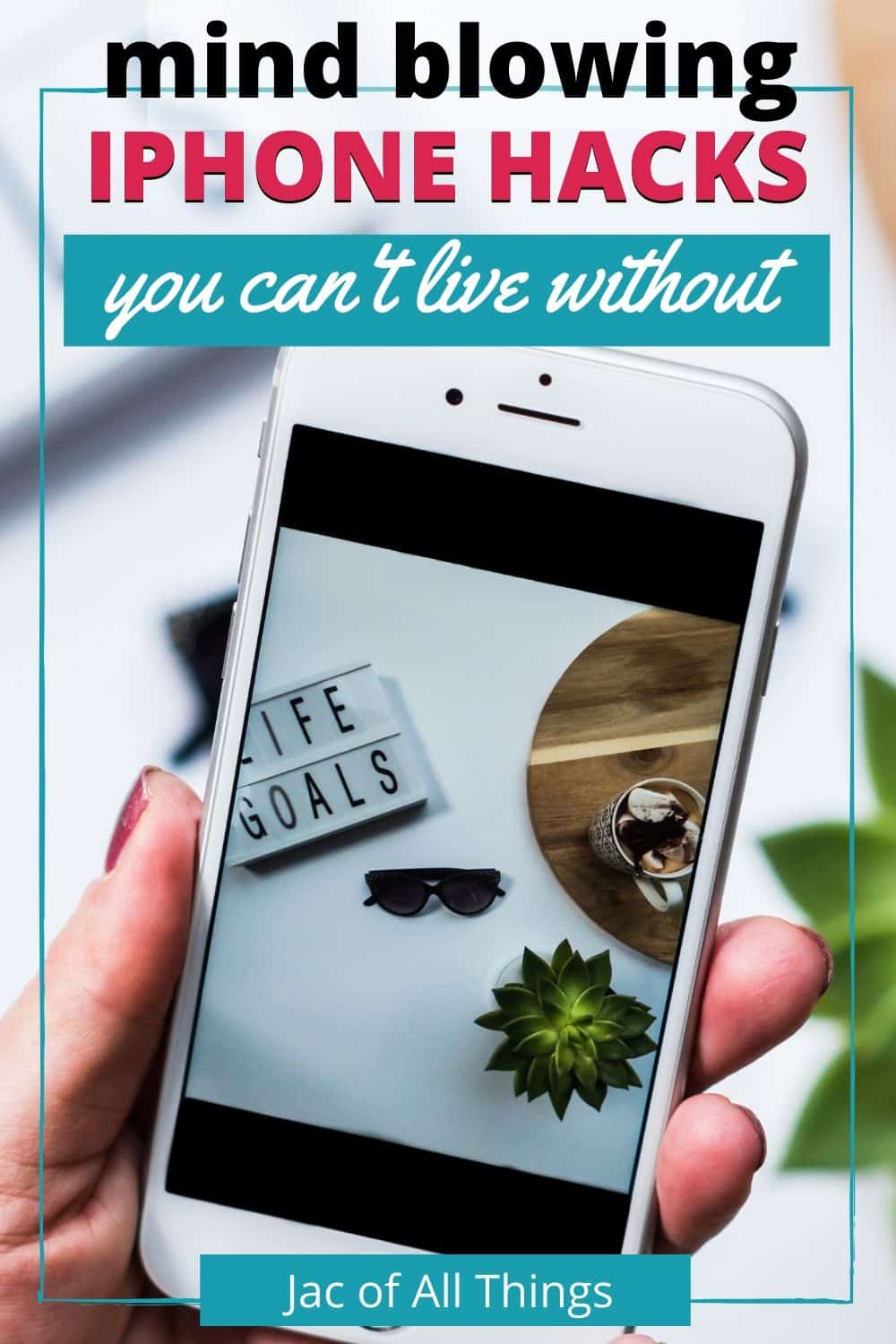 Receive Weekly Life Hacks
Subscribe to receive exclusive life hacks and practical information sent directly to your inbox! By using this form you agree with this site's privacy policy.